FROM BROADWAY WITH LOVE: A Benefit Concert for Sandy Hook
Musical Director Jeffrey Saver, Script Consultant David Thompson, Scenic Design by Tom McPhillips and Mike Rhodes, Lighting Design by David Agress, Costume Consultant Kristin Fiebig, Sound Consultant John PetrafesaTechnical Direction by Tom Bussey of Production Glue, Production Stage Manager Zoya Kachadurian, Produced by Van Dean, Kenny Howard, Jennifer Isaacson, Bethney Rggiero, Ken Mahoney, Michael Alden, Sarabeth Grossman

–
On January 28th, 2013, I had the great hnor to direct this concert which brought together over 700 volunteers from the Broadway musical theatre community to show our support for Newtown, CT. Performers included composers: Stephen Schwartz, Frank Wildhorn and Mark Shaiman; Brian Stokes Mitchell, Linda Eder, Michael Cerveris, Capathia Jenkins, Christine Ebersole, Janet Metz, Robin De Jesus, Julia Murney, Richard Kind, Philip Boykin, Mary Testa, Nikki Blonsky, Micky Dolenz, Paul Scott Goodman; the casts of: Million Dollar Quartet, Sister Act and Sesame Street; a chorus of 46 and an orchestra of 42. A one hour version of the two hour concert was broadcast on PBS in July, and will re-air in December. The full version can be purchased by clicking here. All proceeds go to support the Newtown-Sandy Hook community via the Newtown-Sandy Hook Community Foundation.
–
PRODUCTION STILLS BY (the amazing) T. Charles Erickson
USE ARROWS TO SCROLL THROUGH IMAGES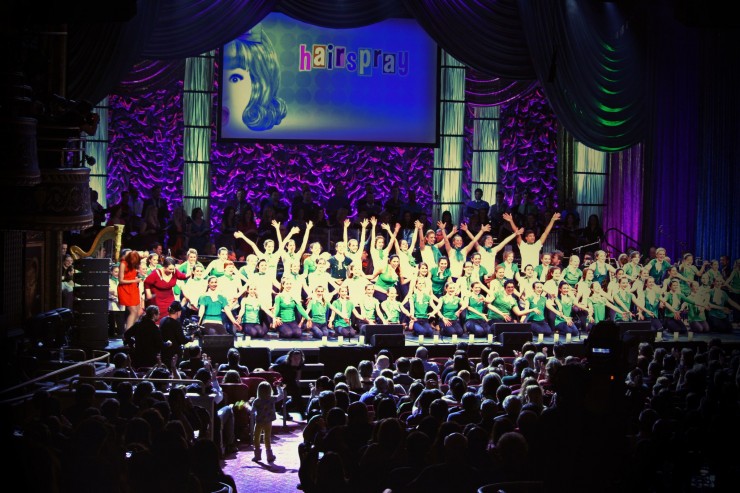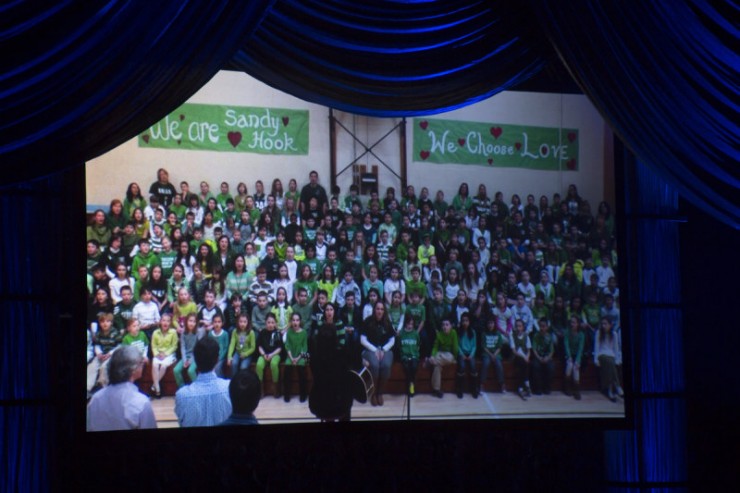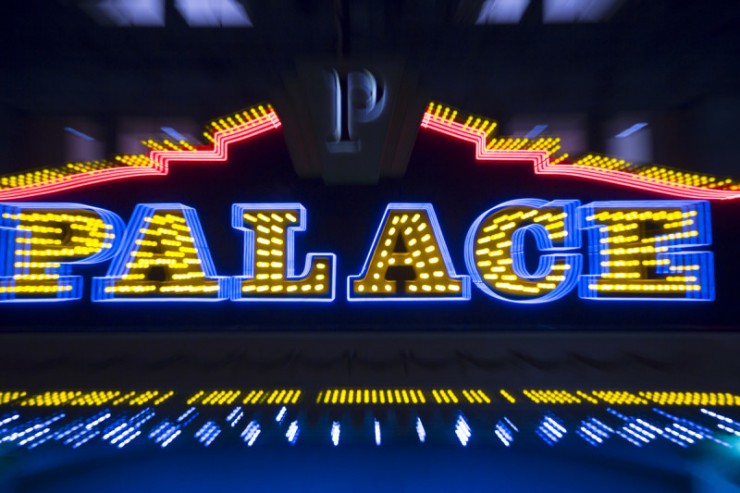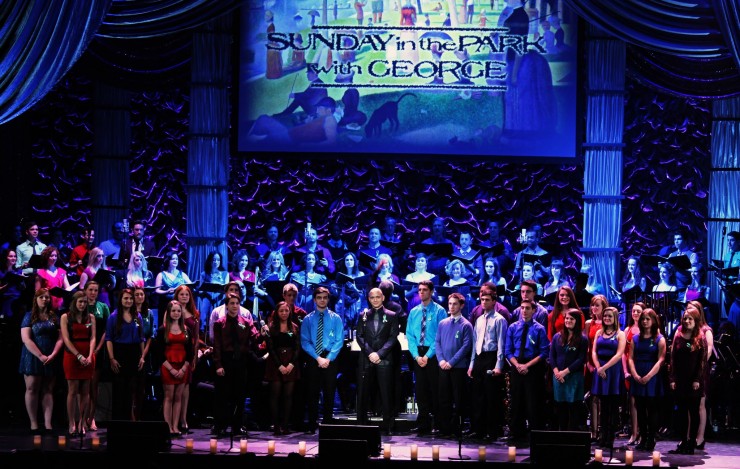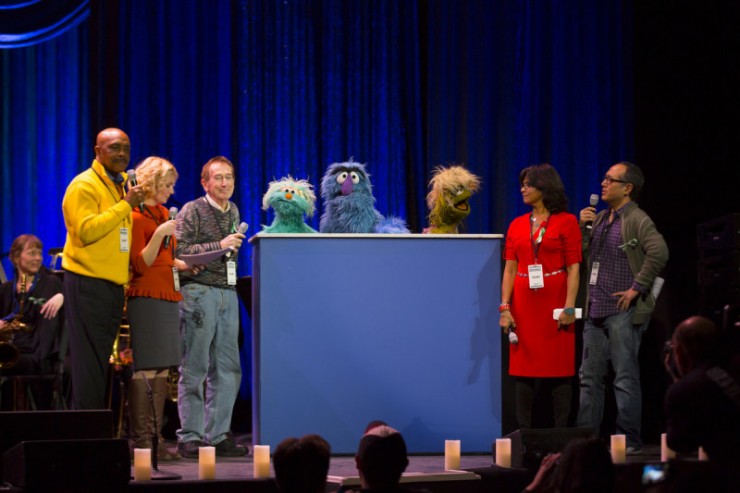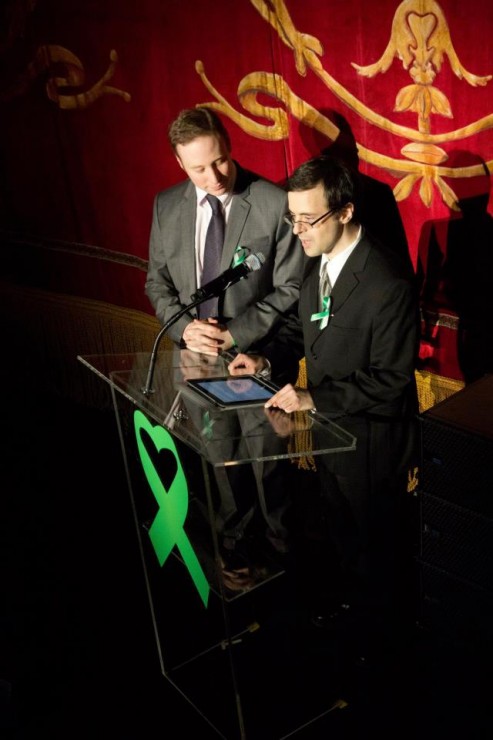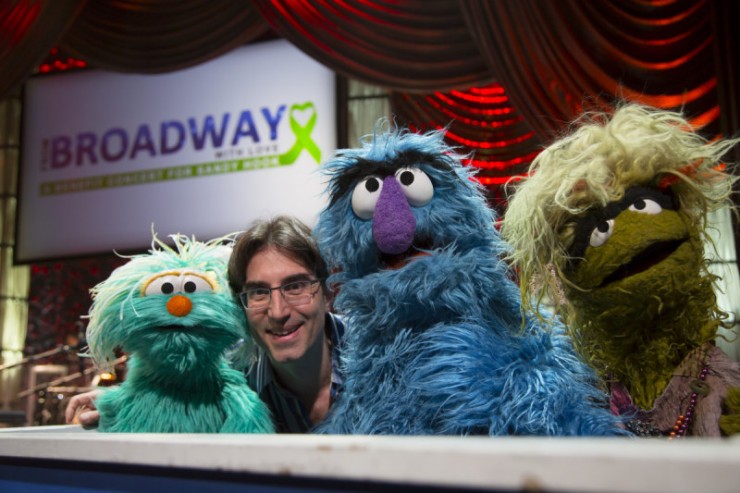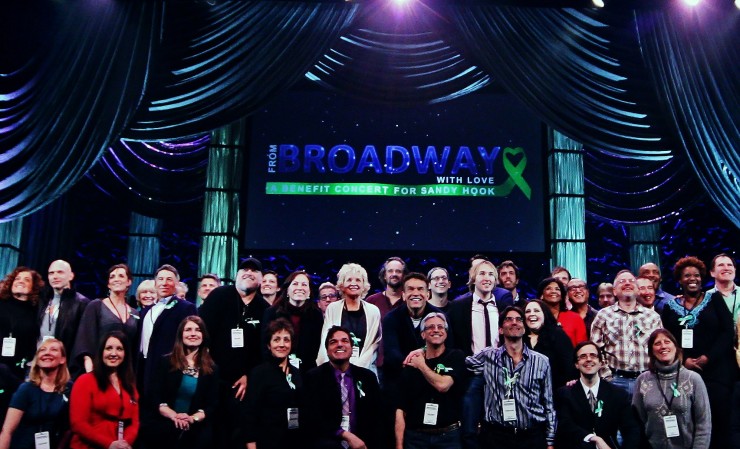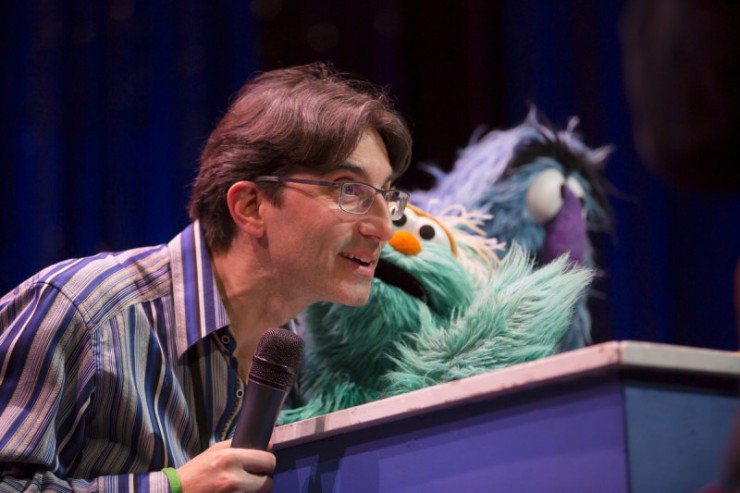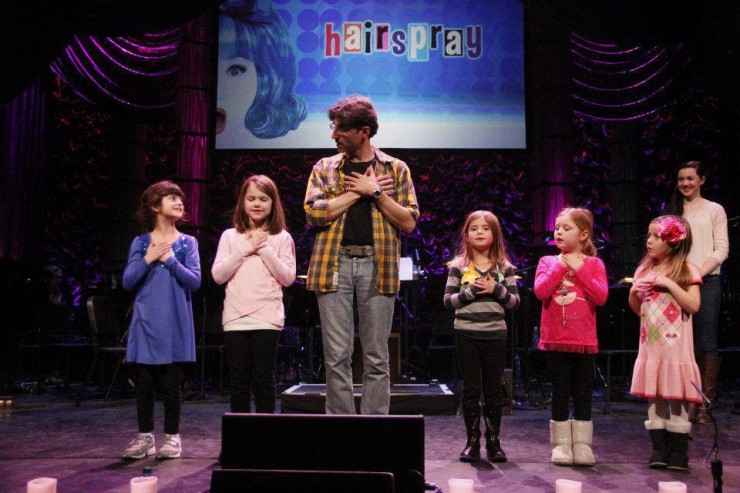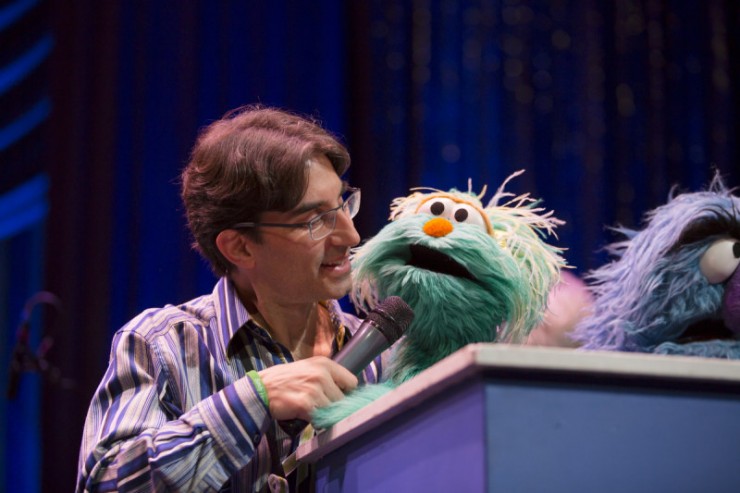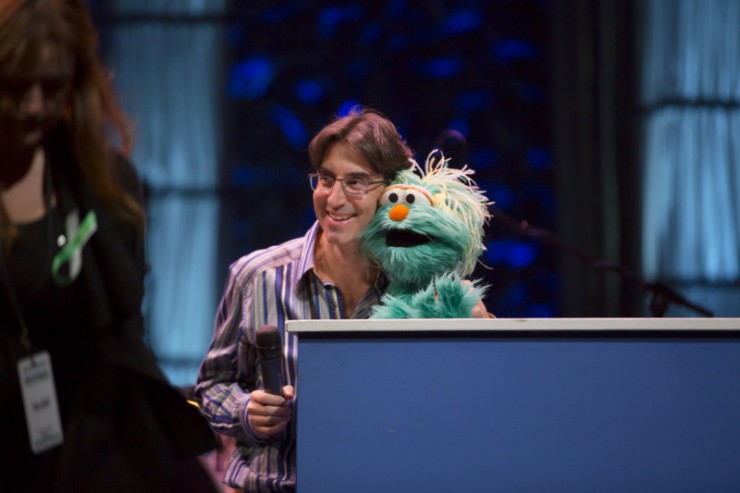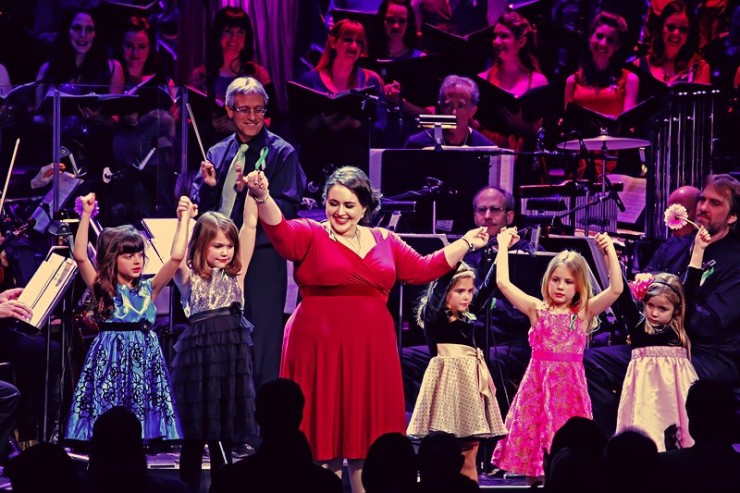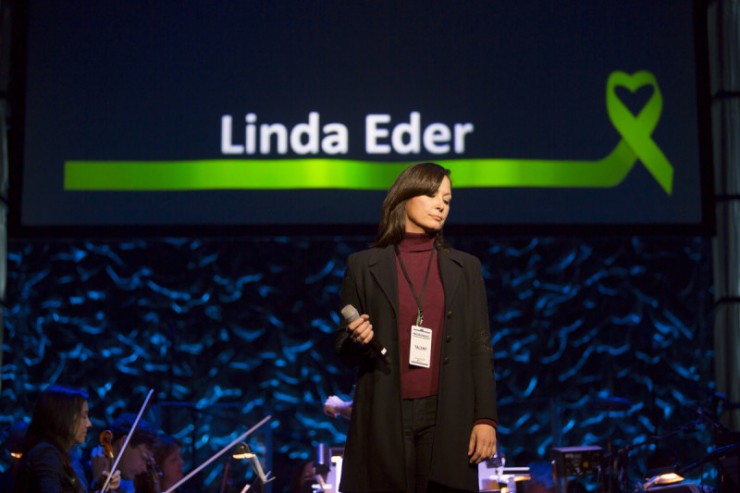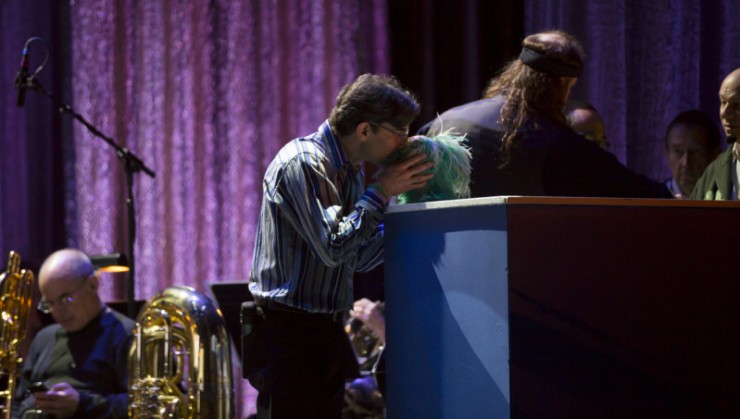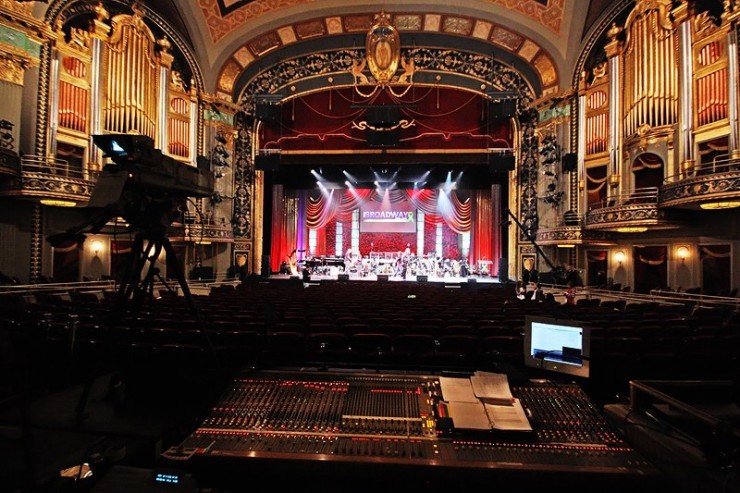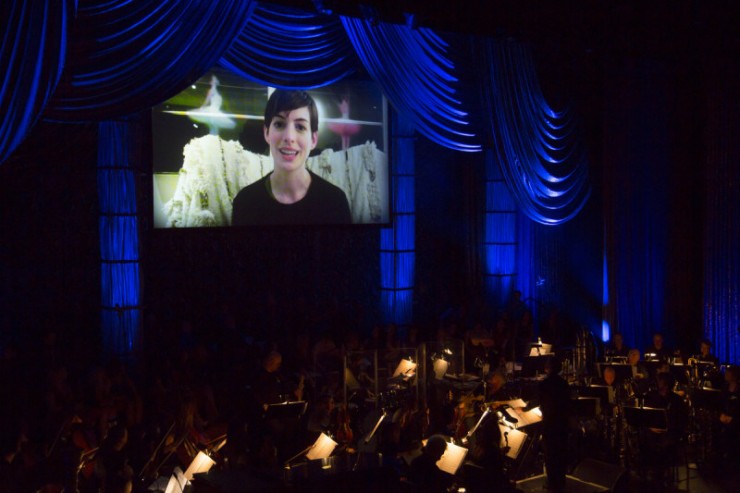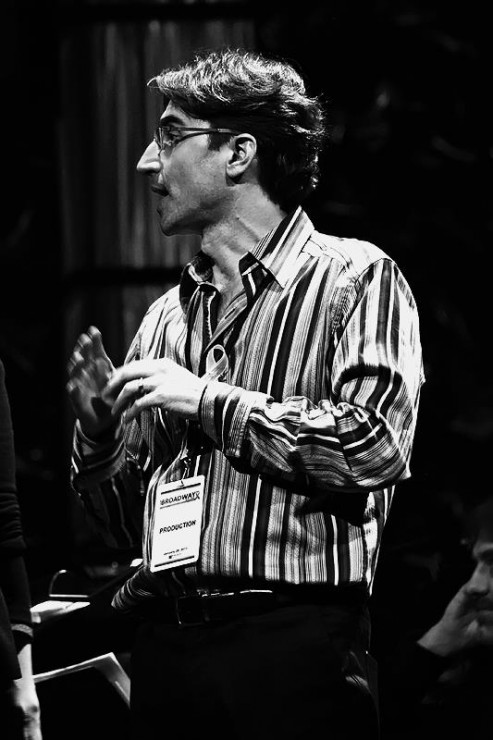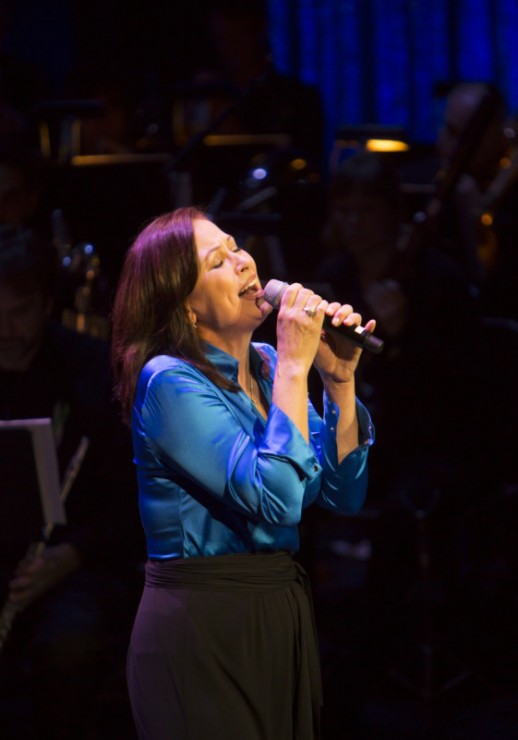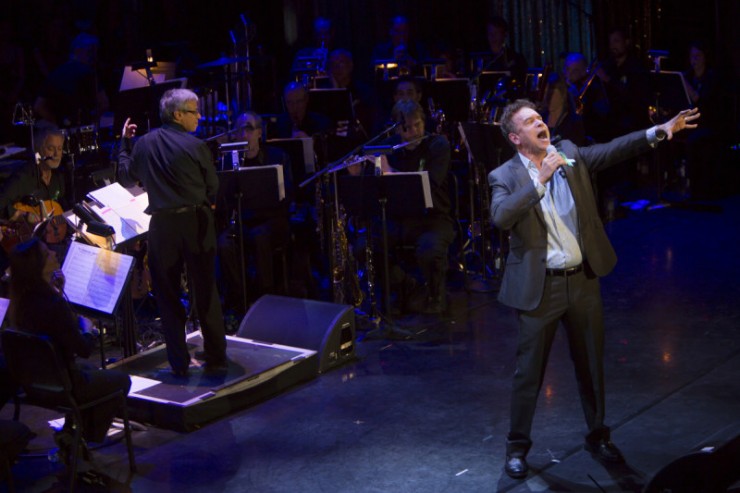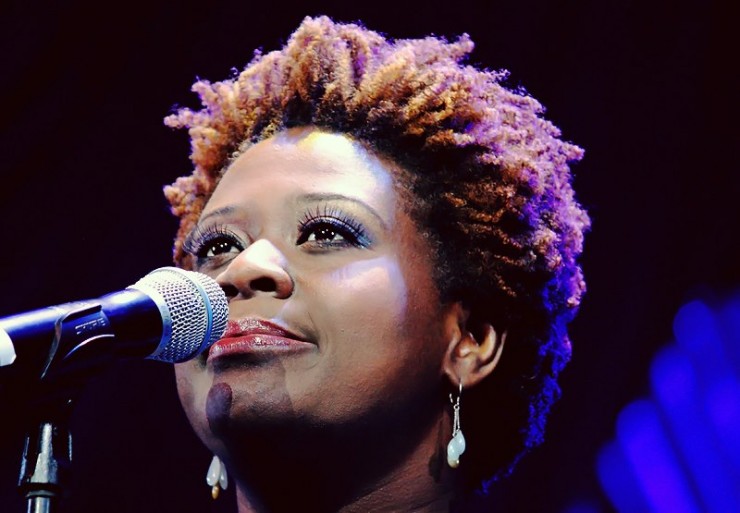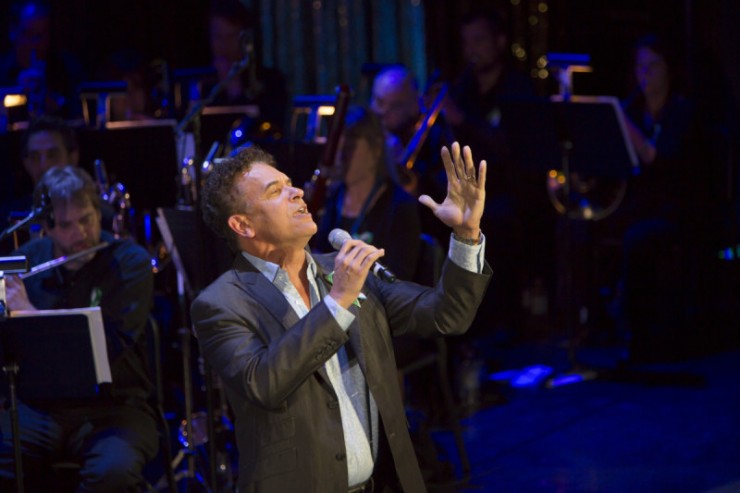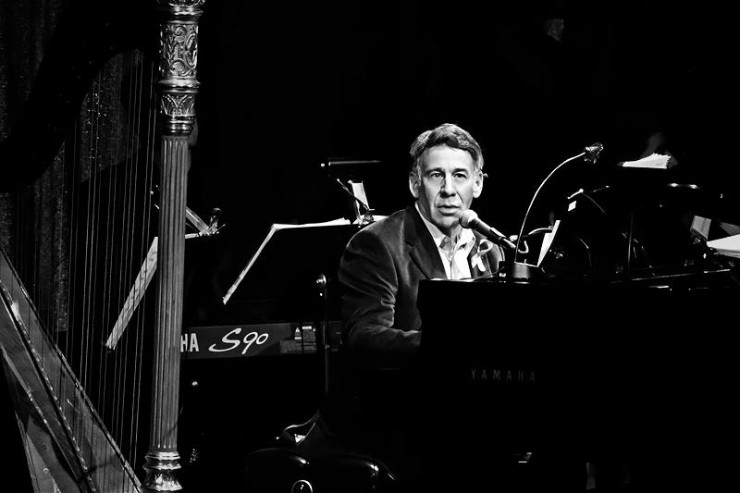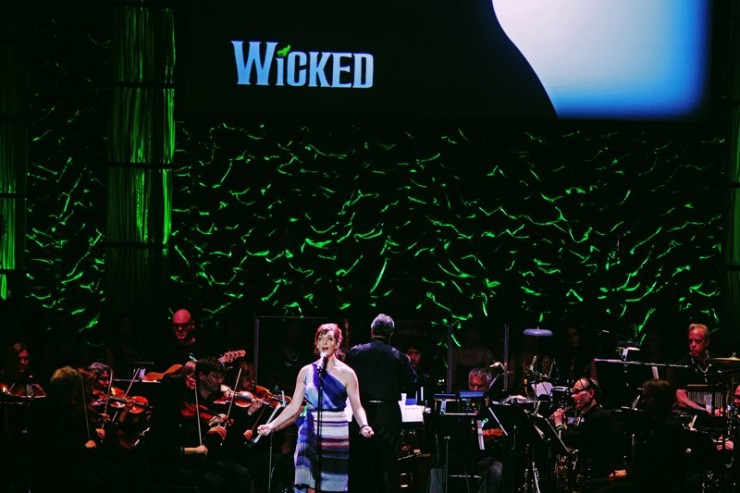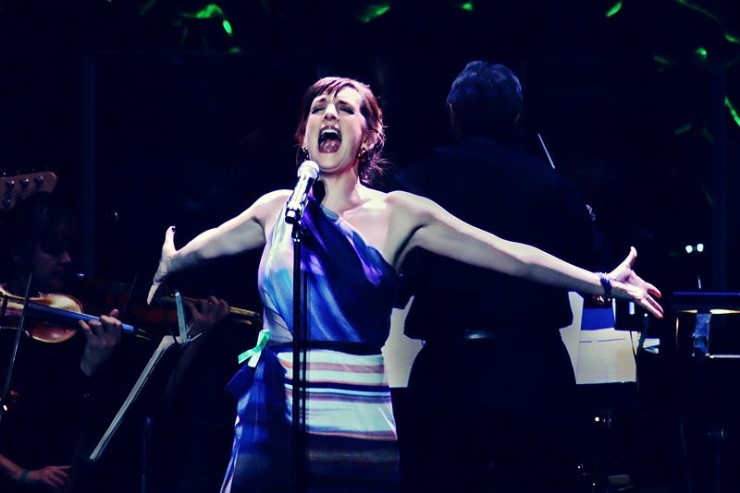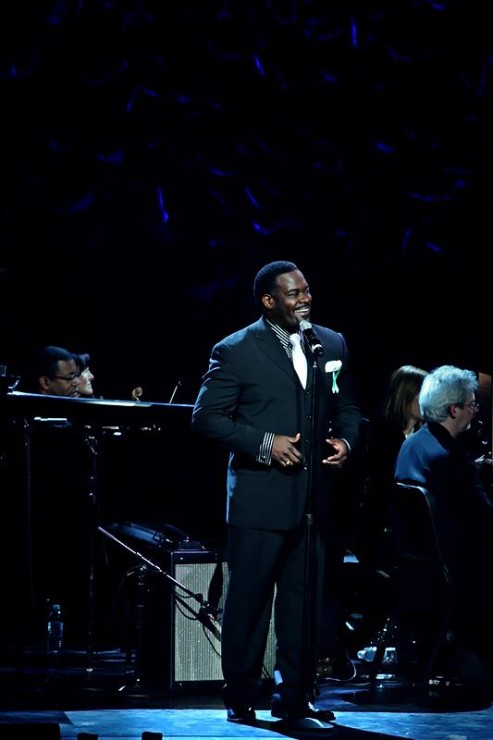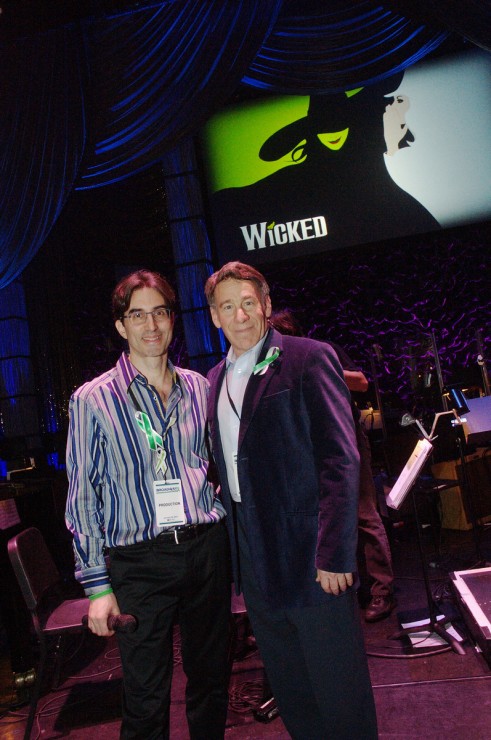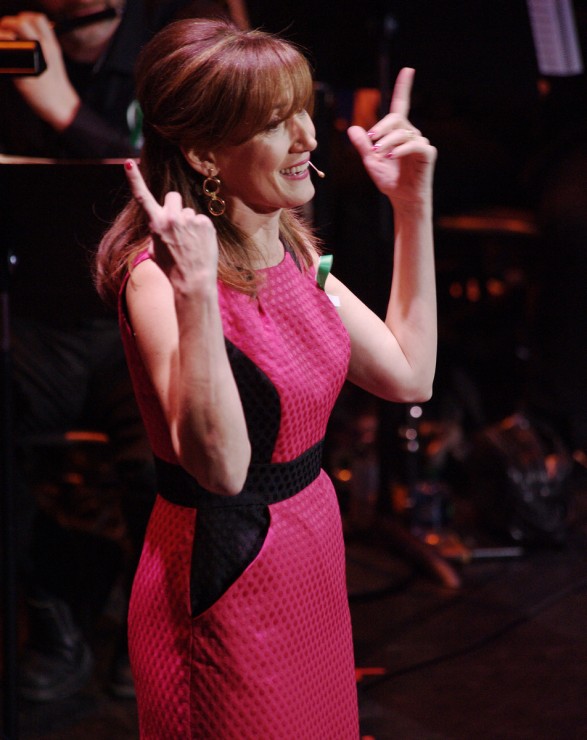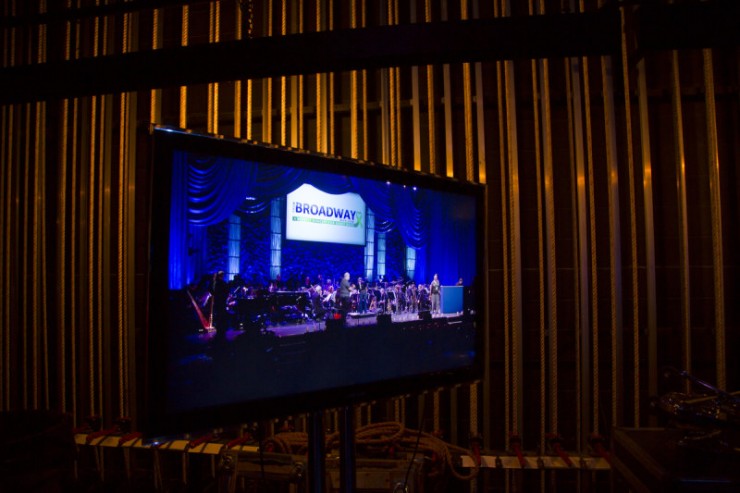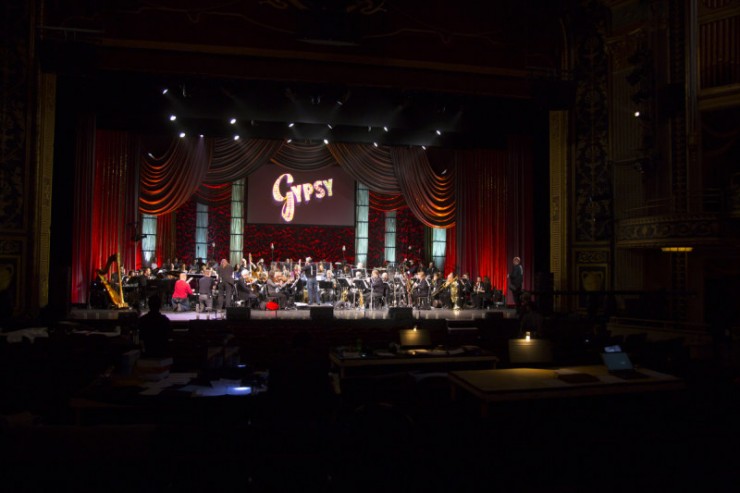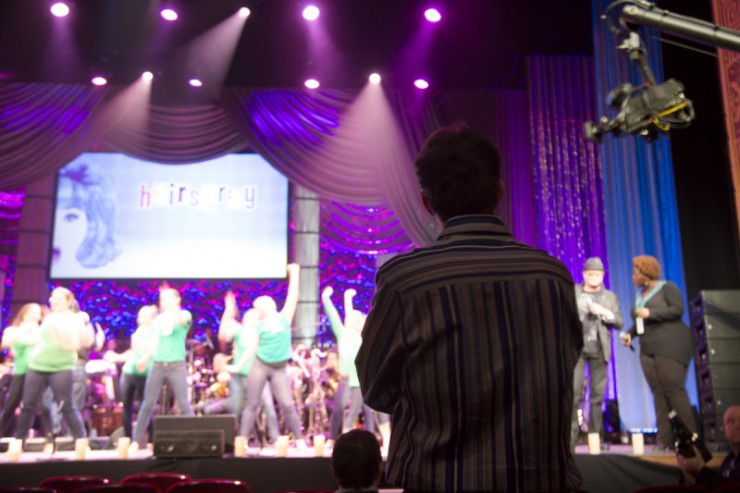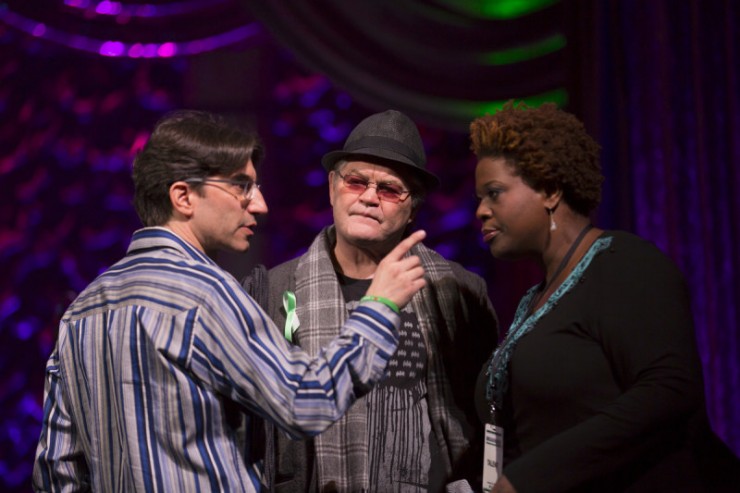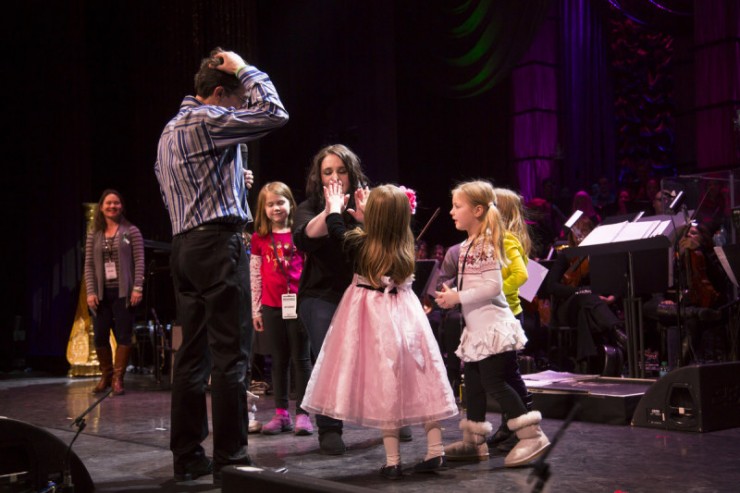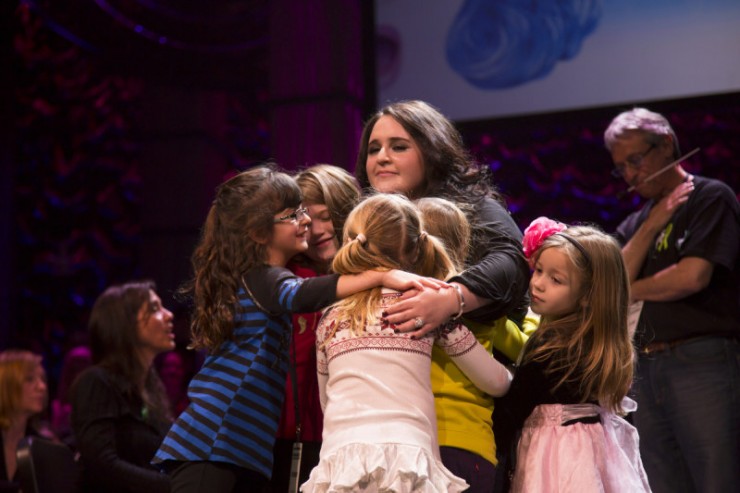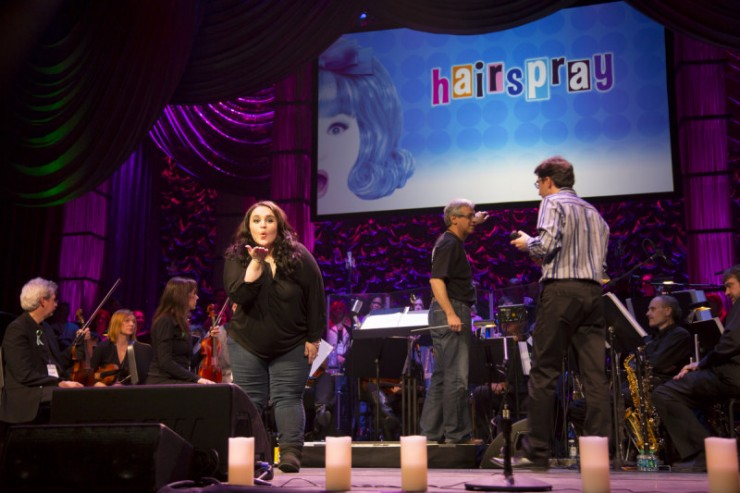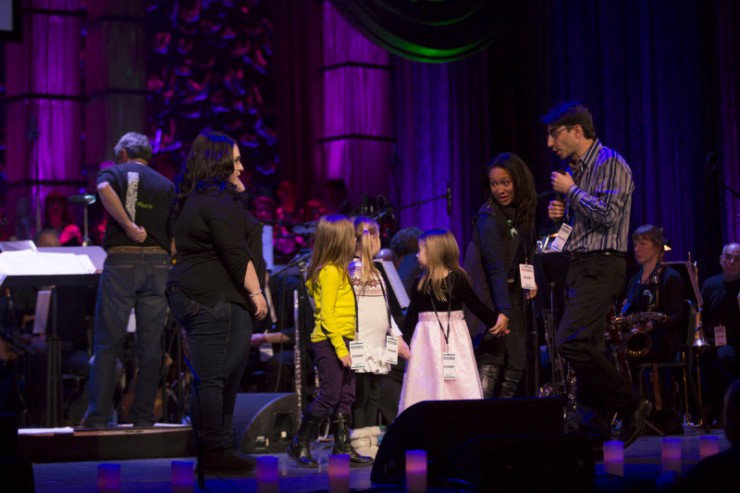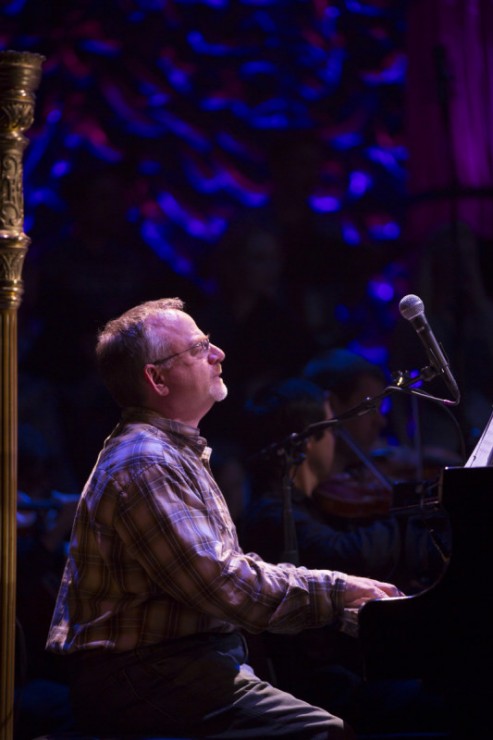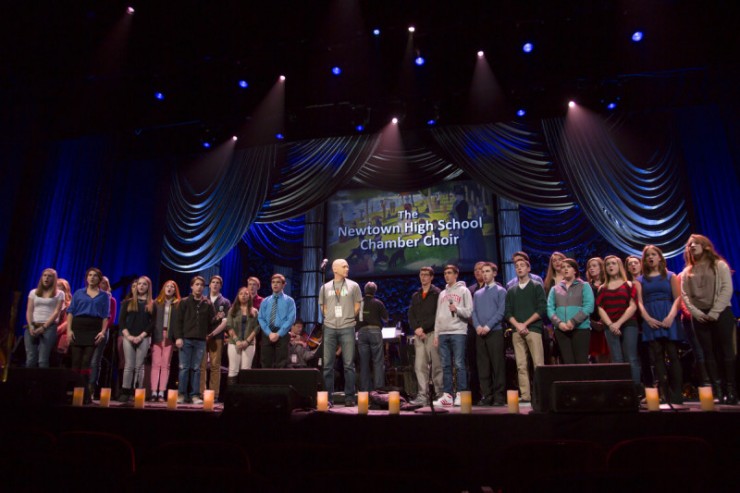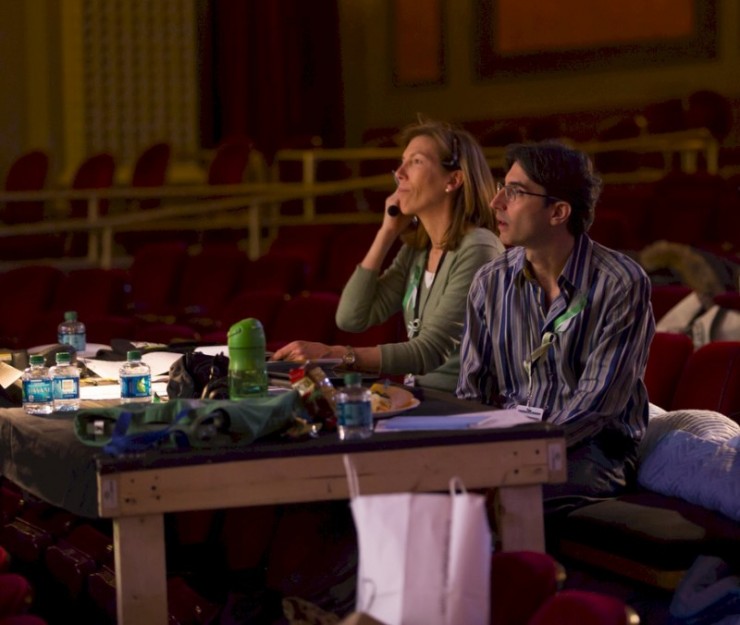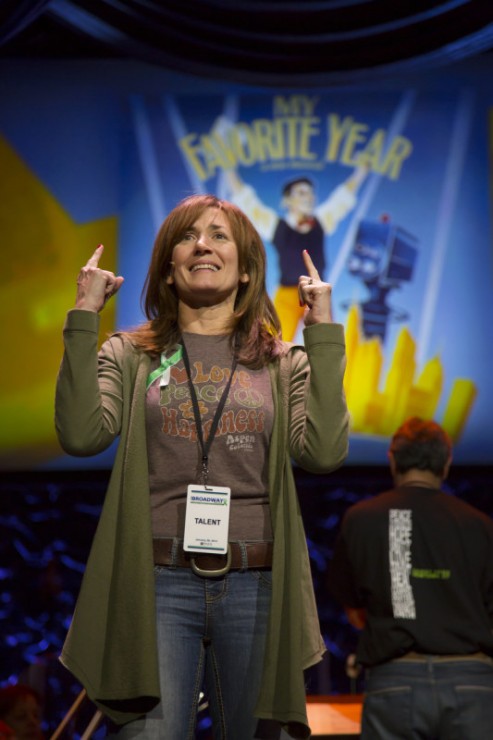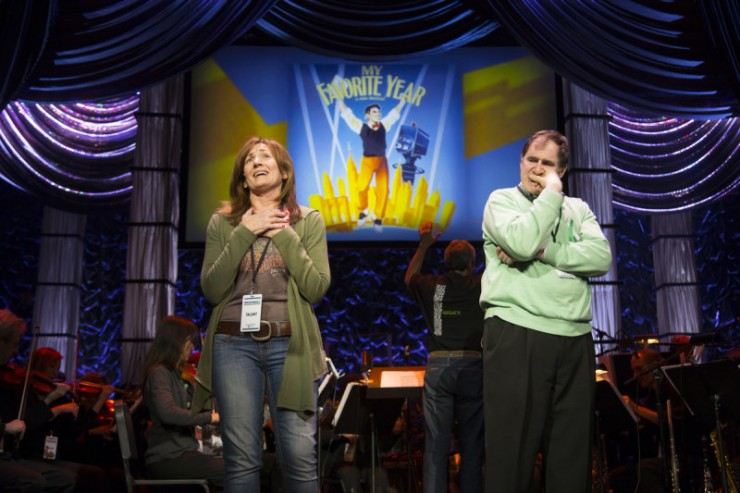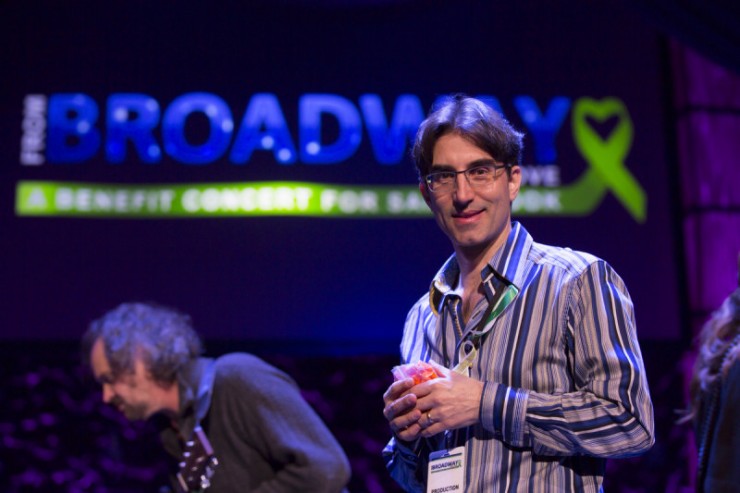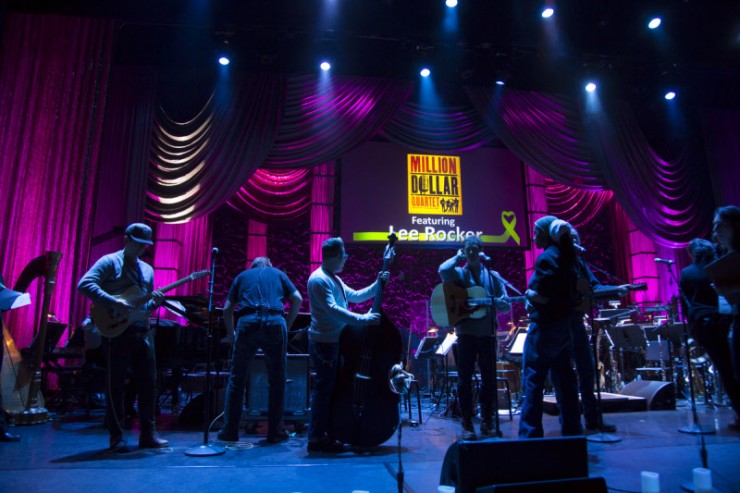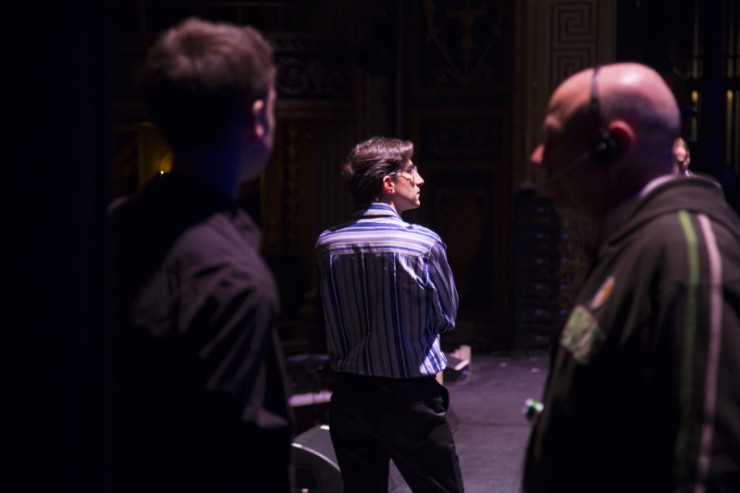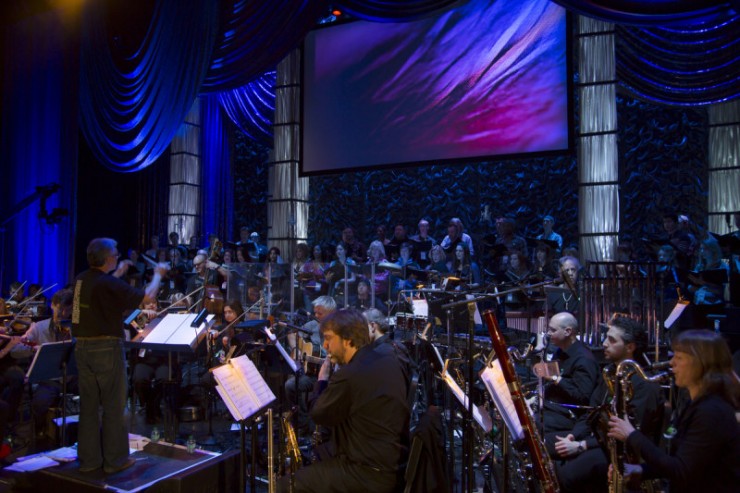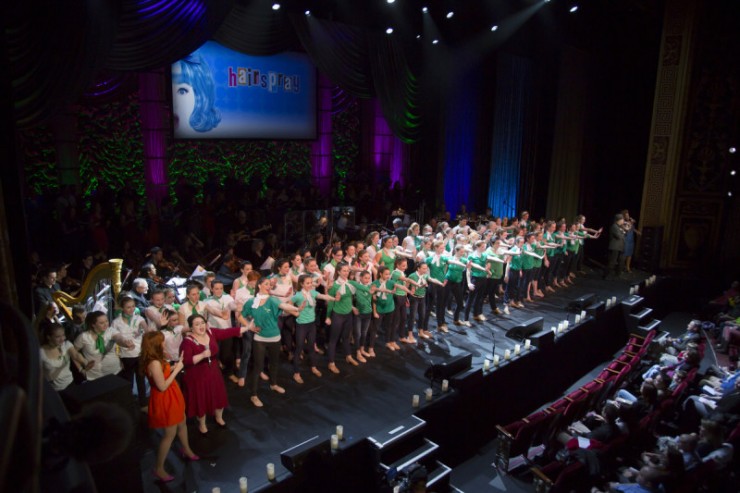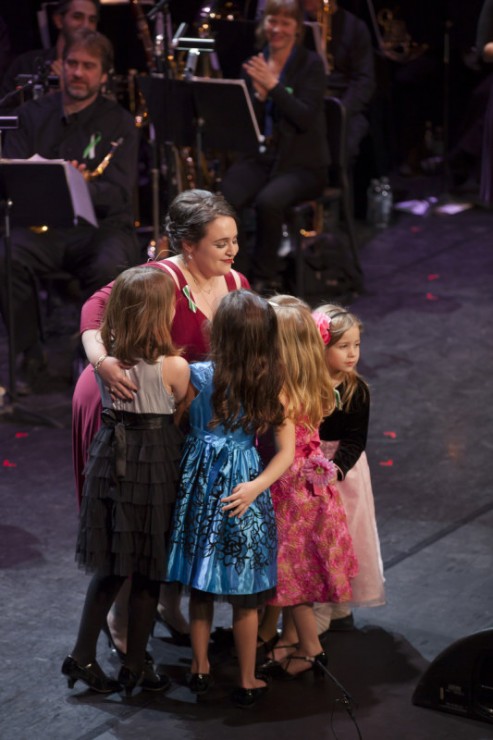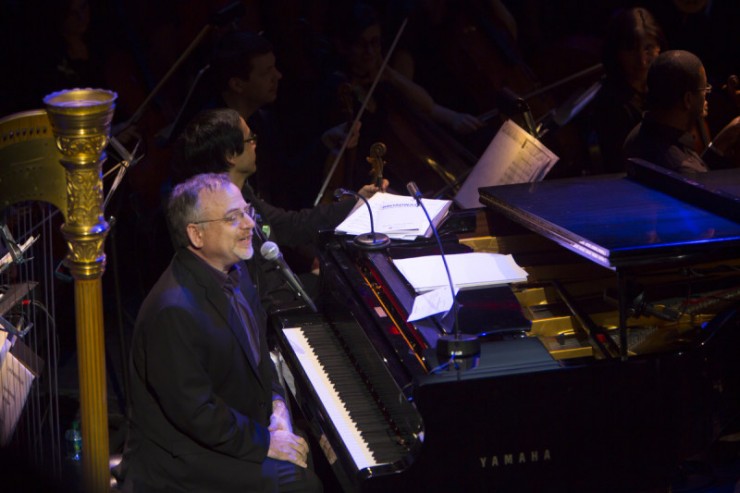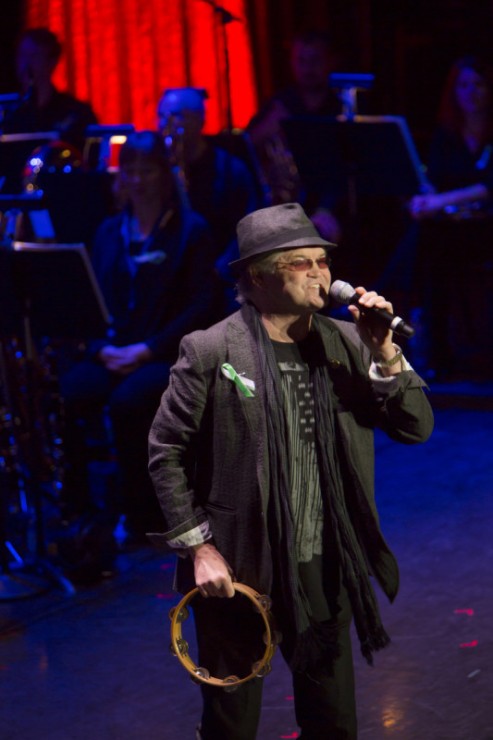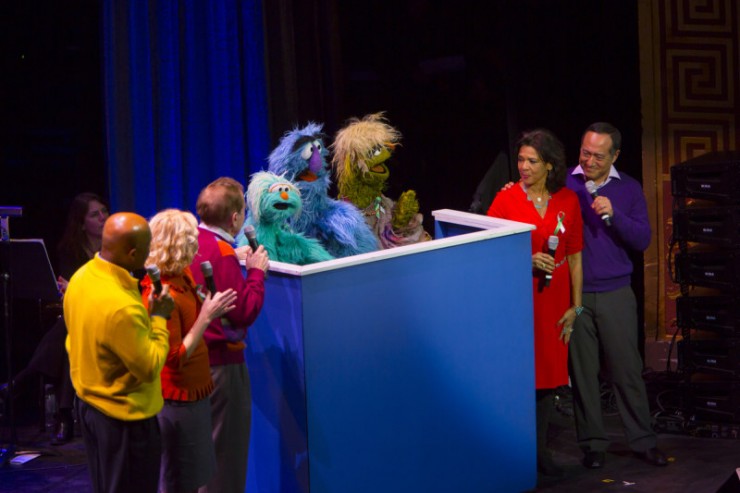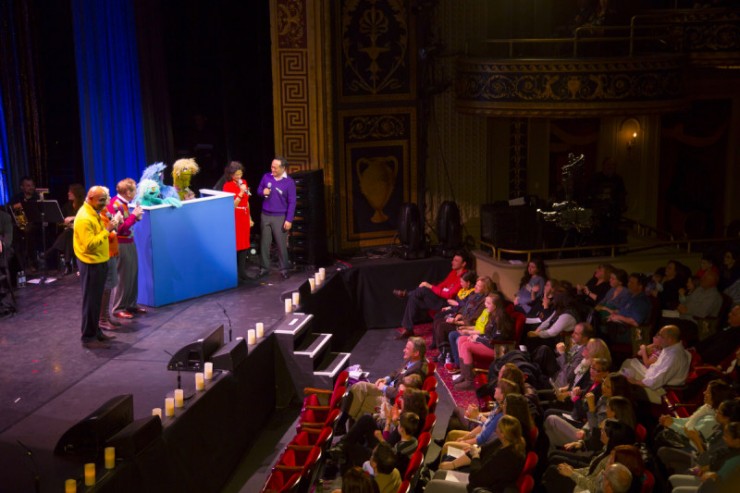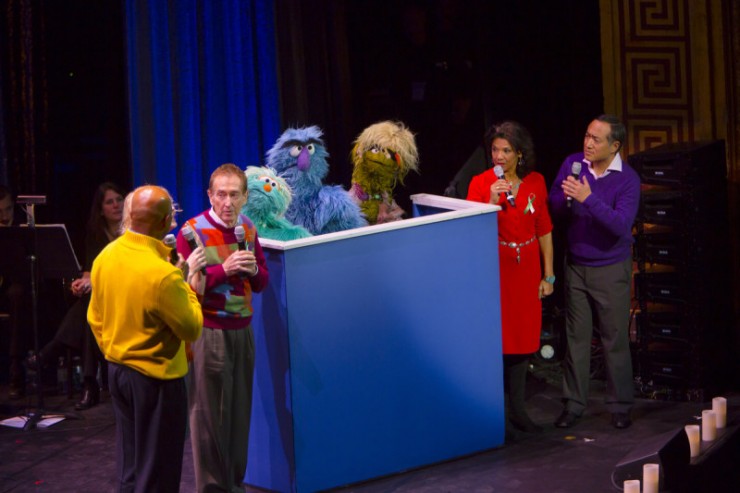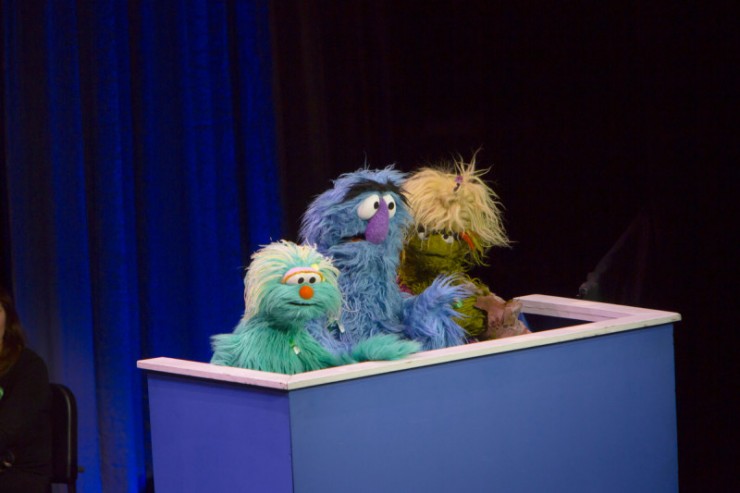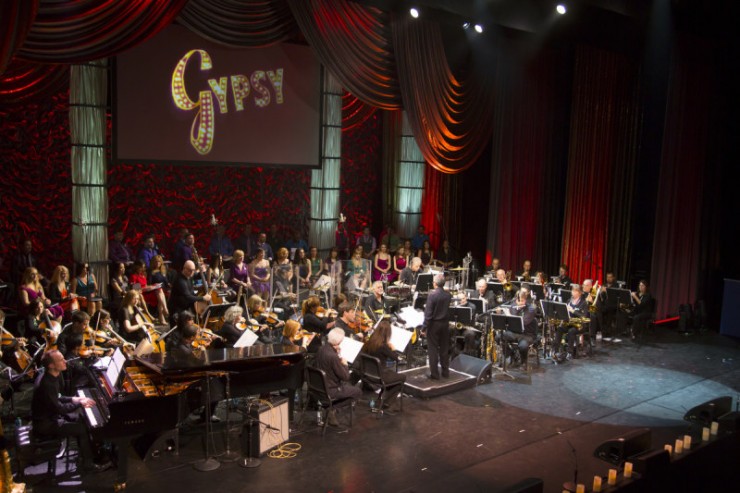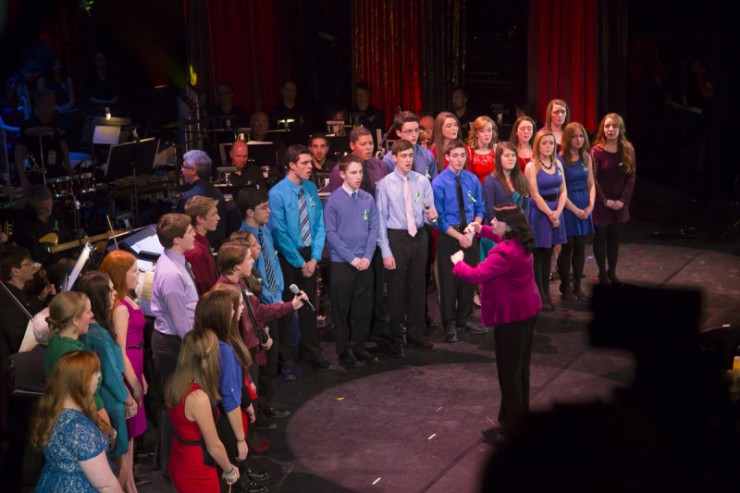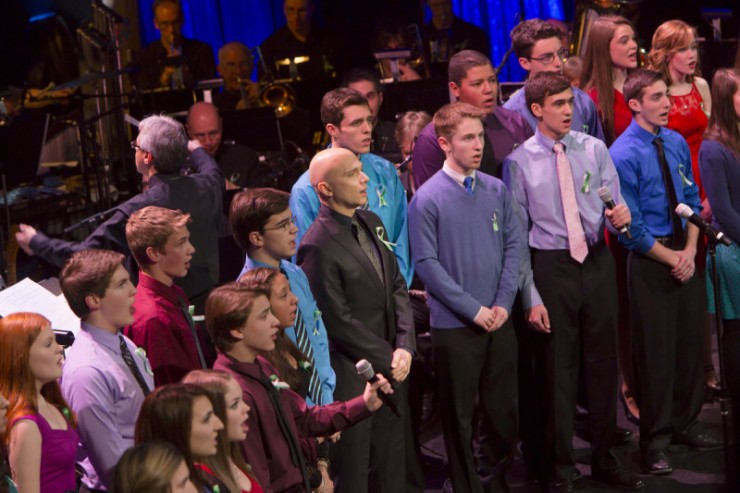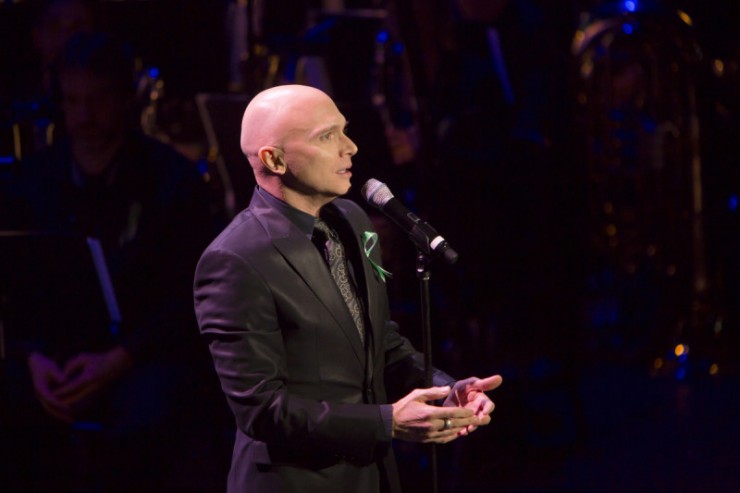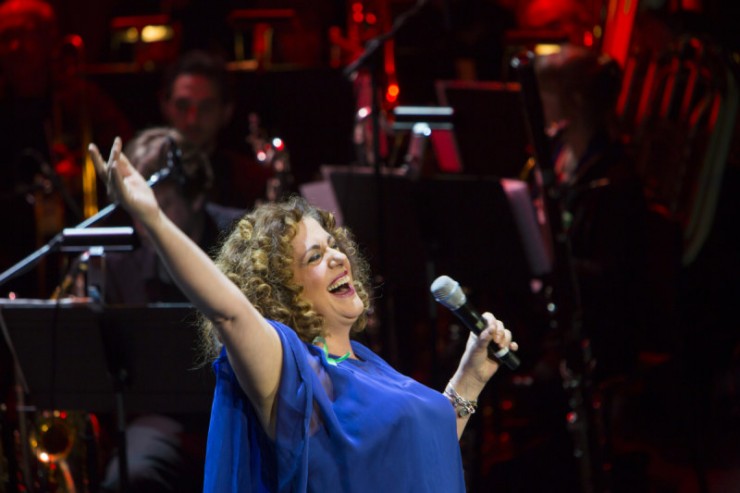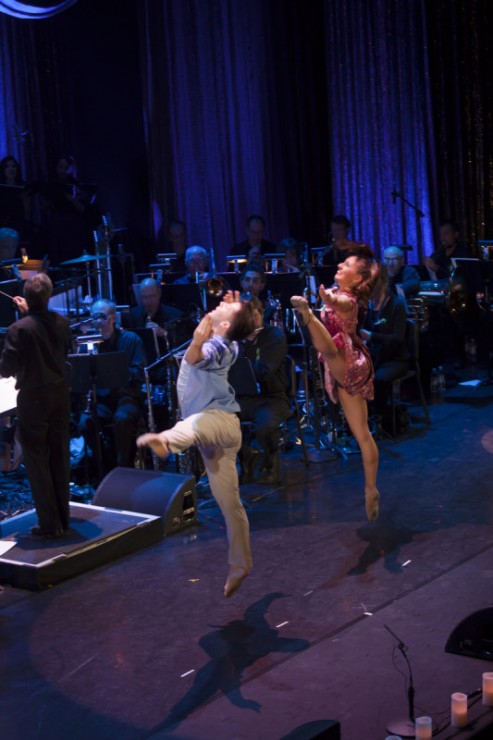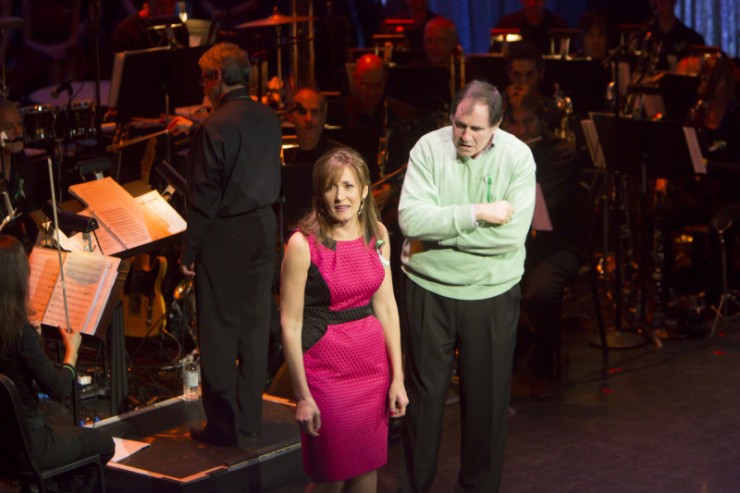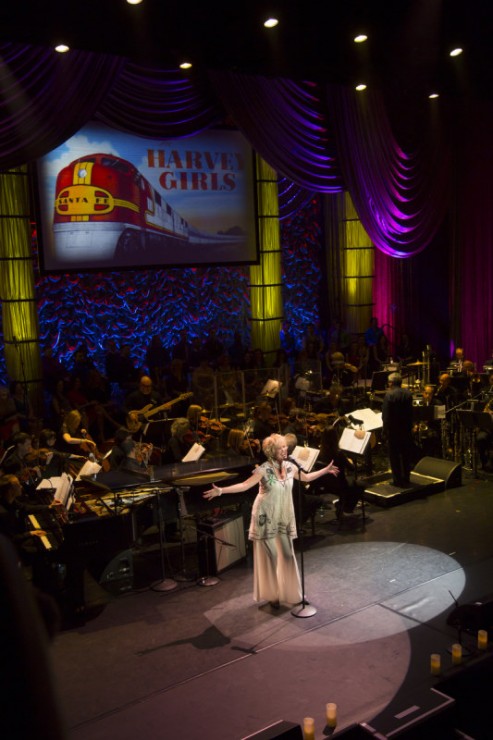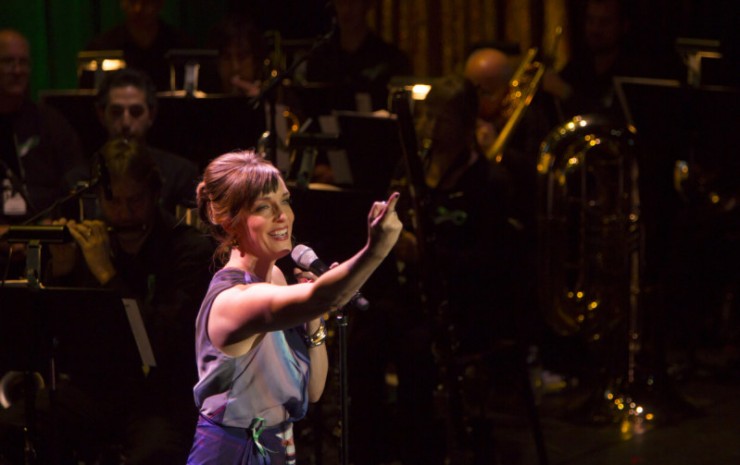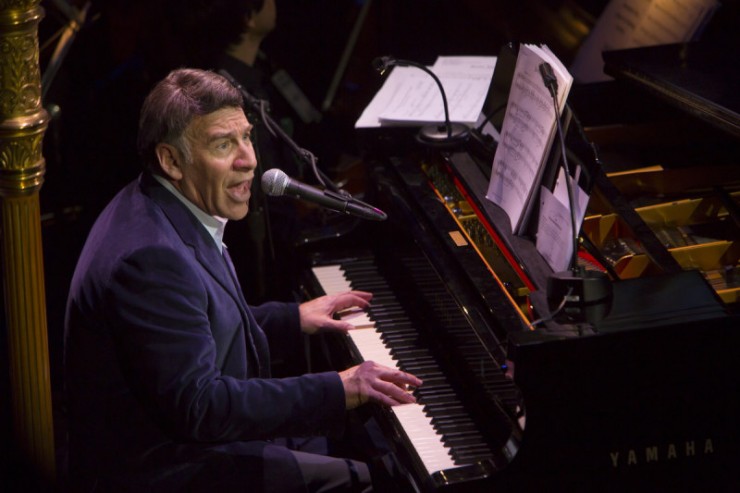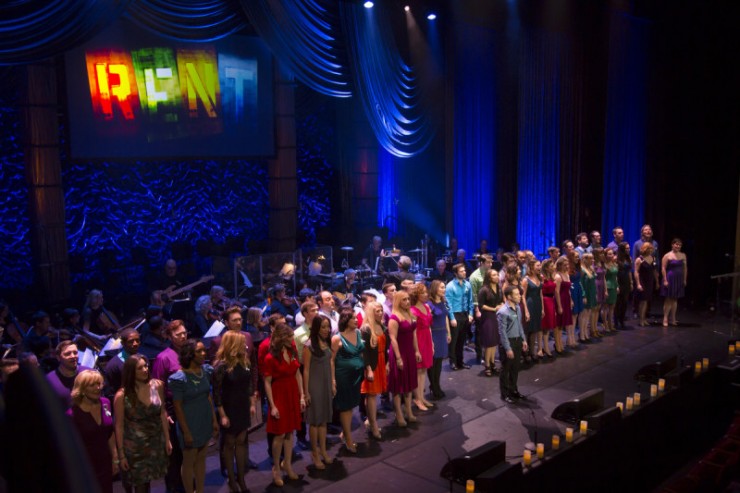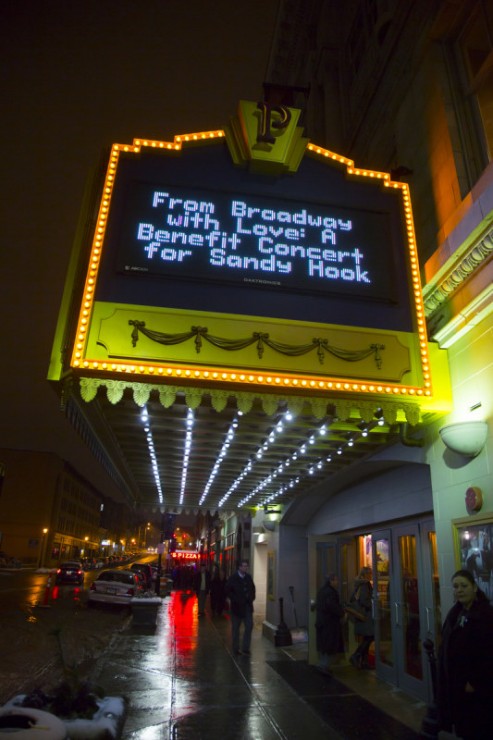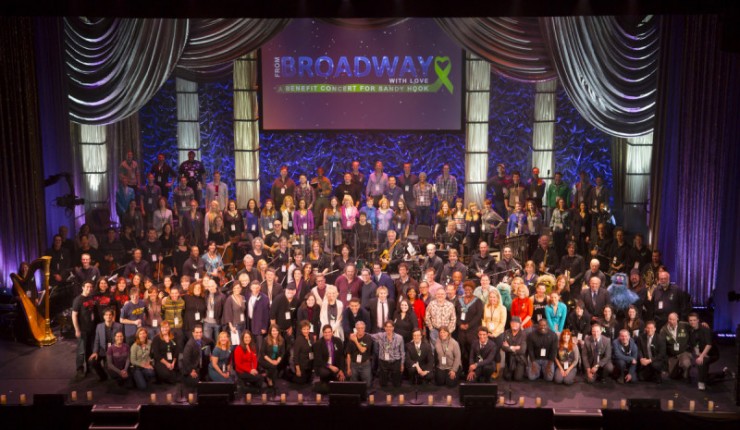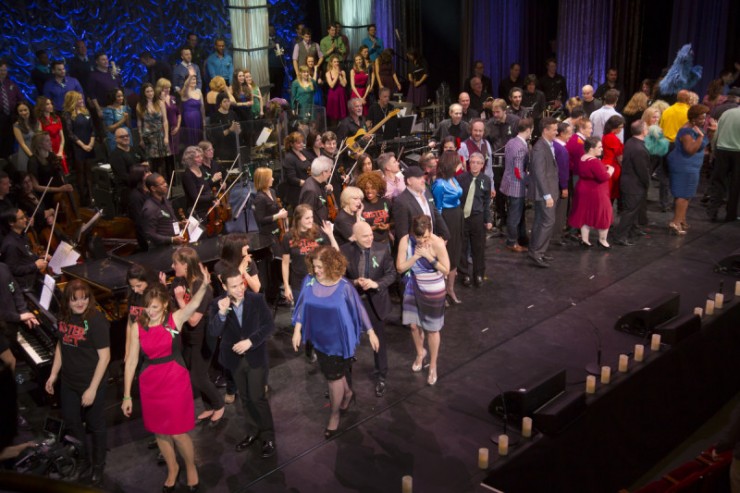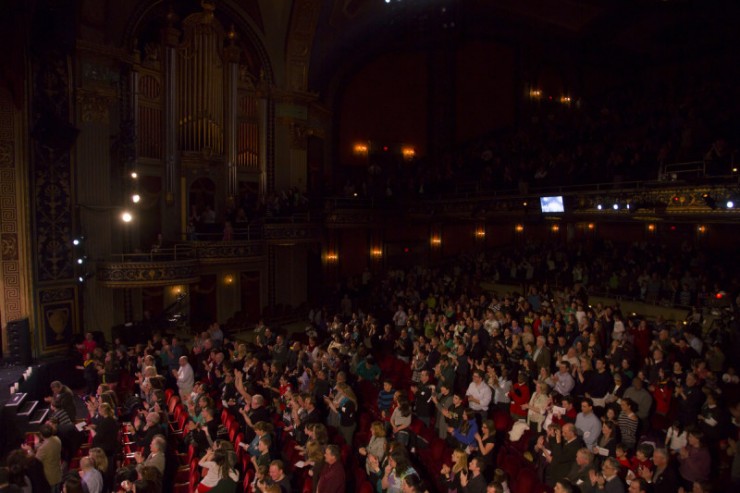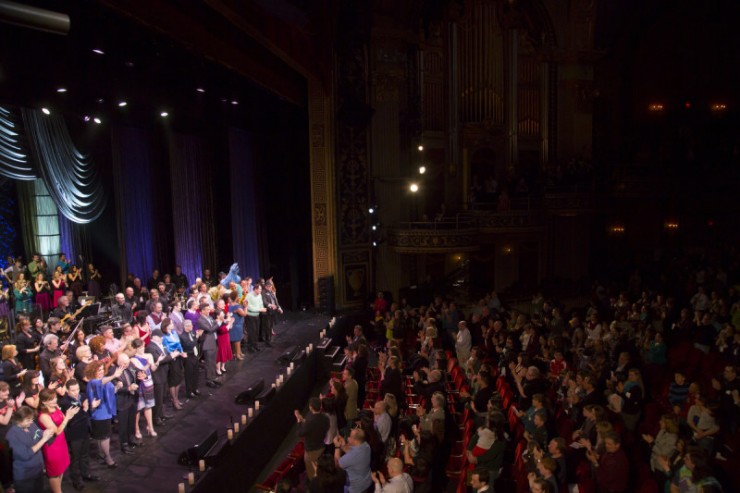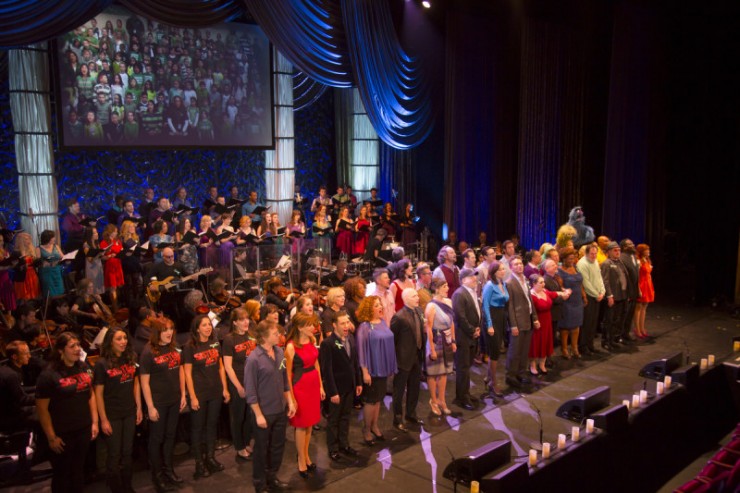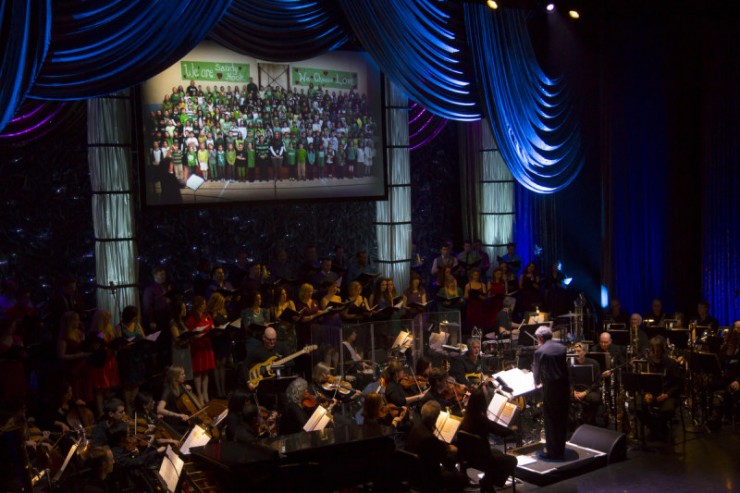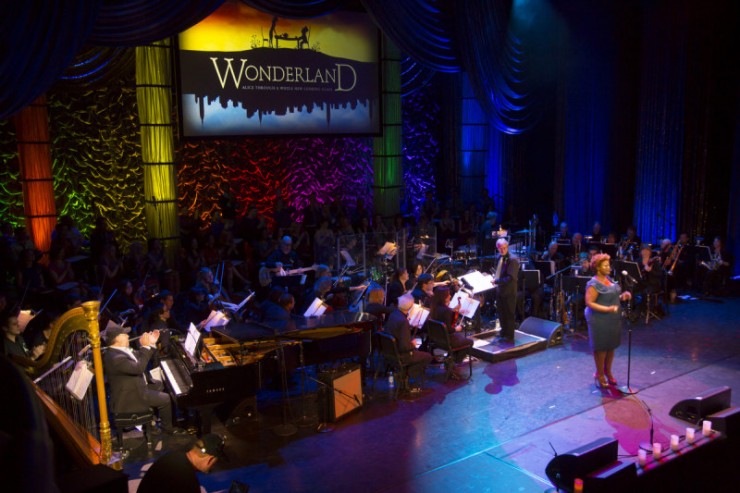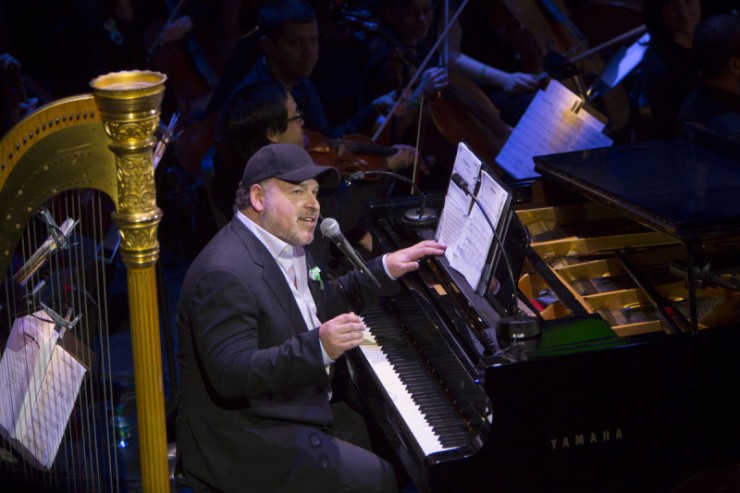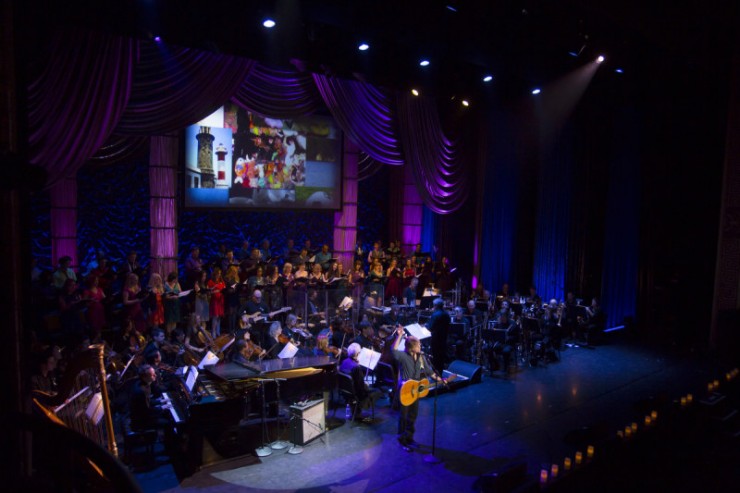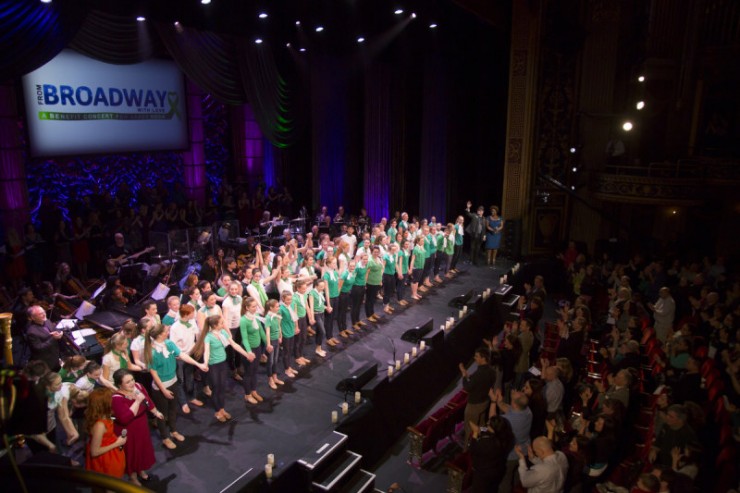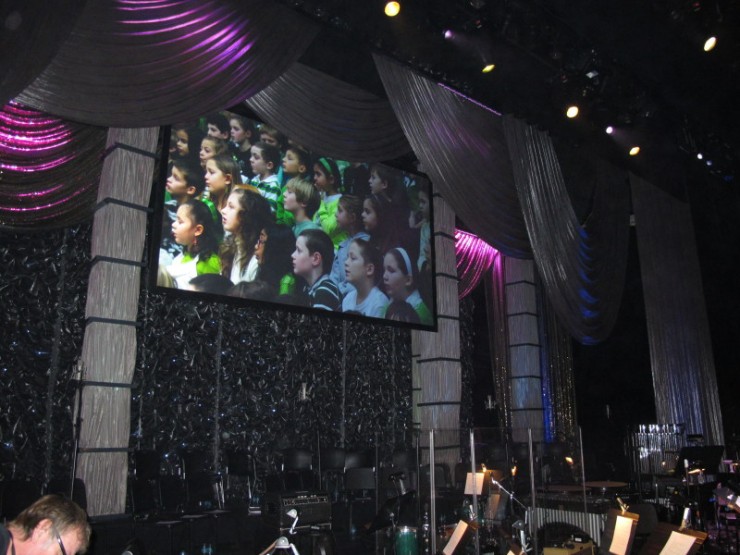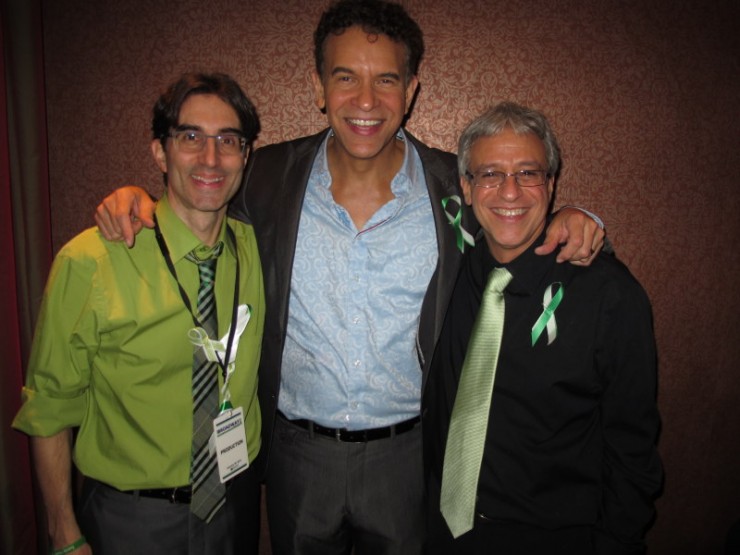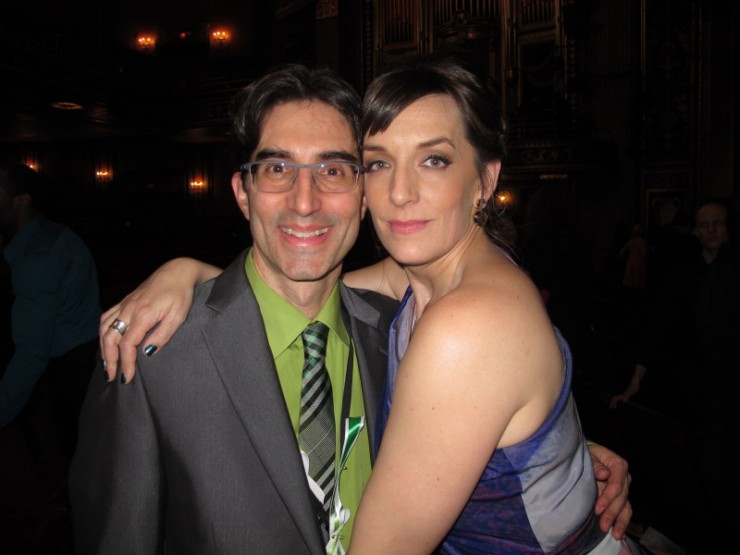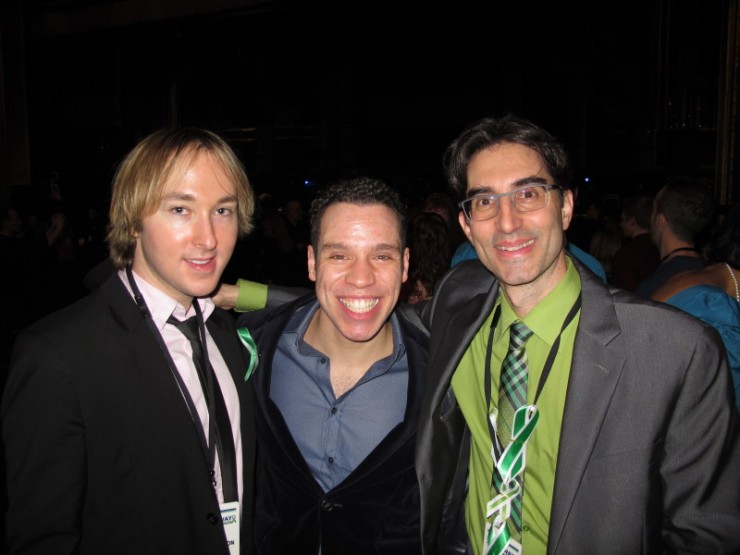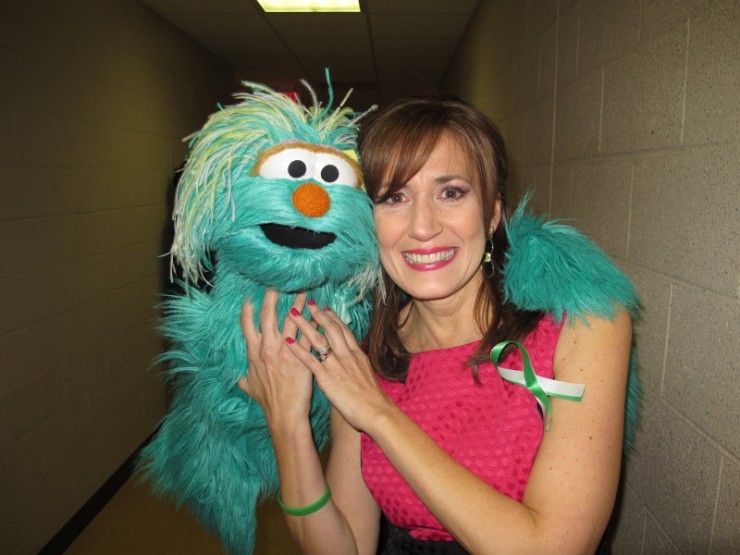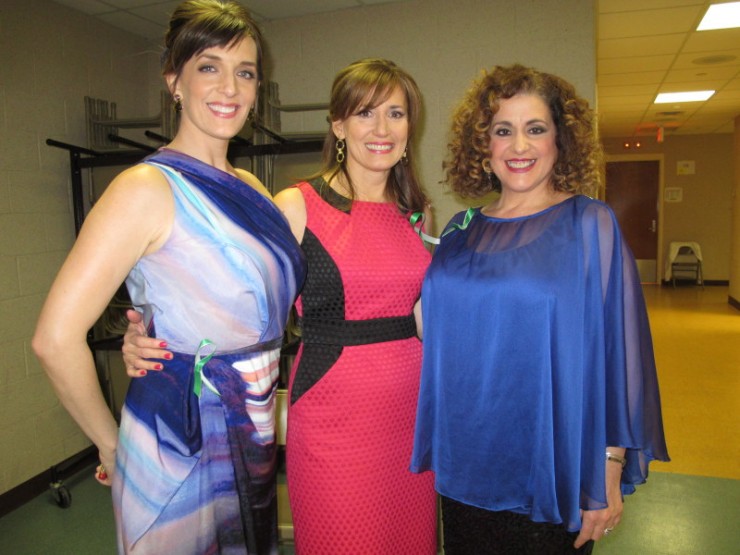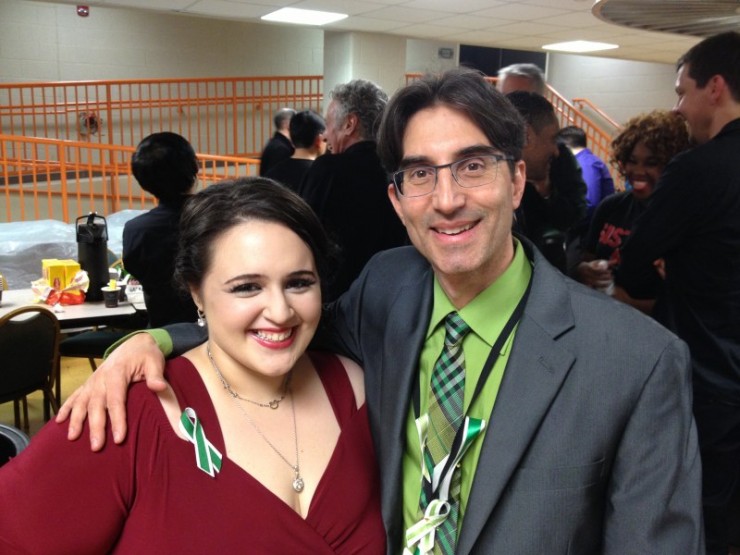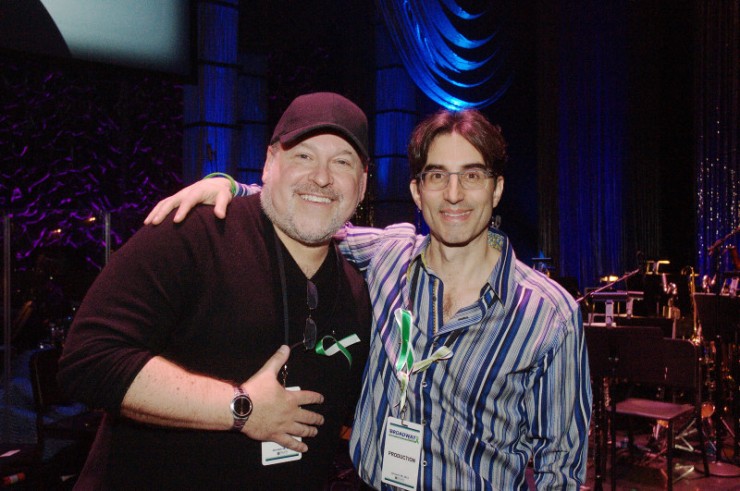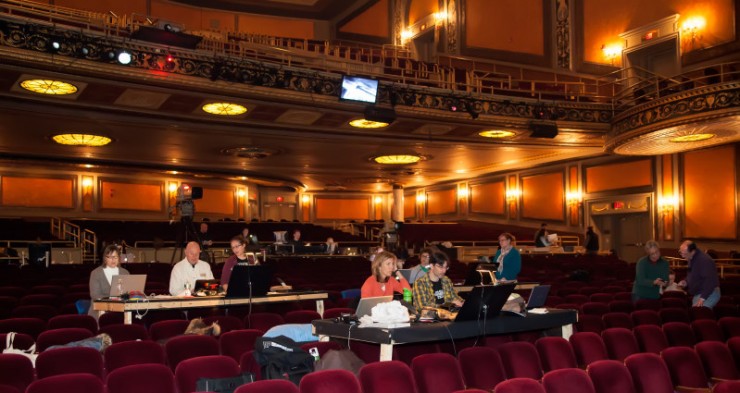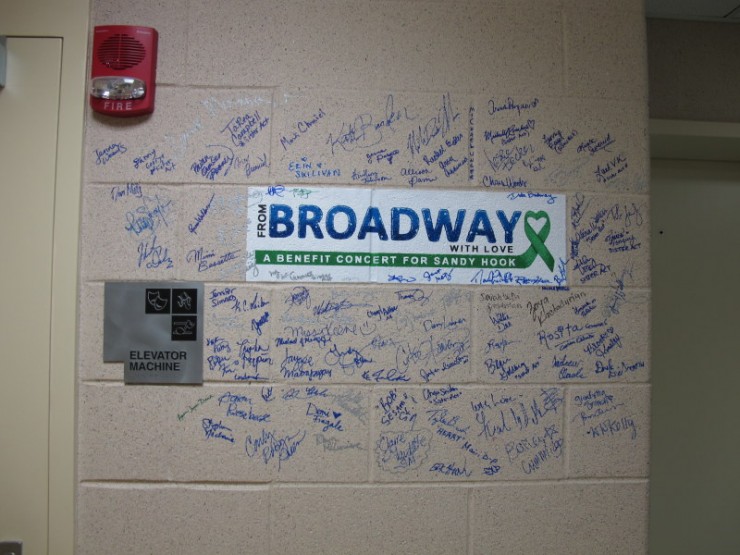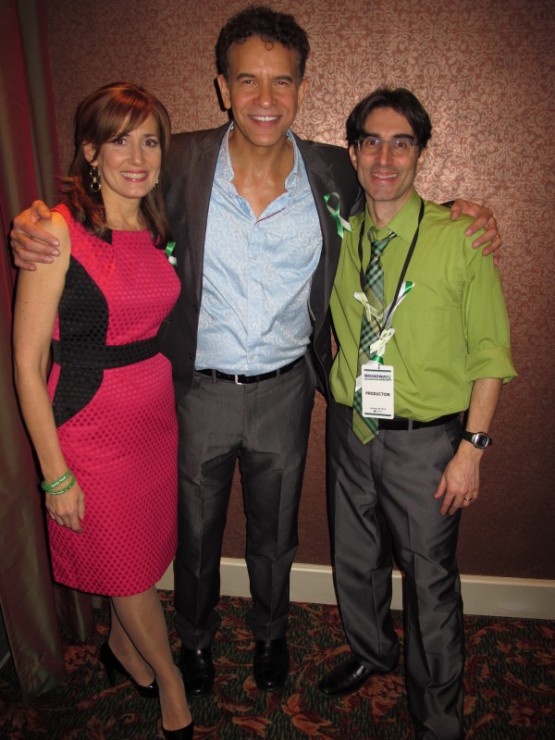 –
Here is some press coverage we received (sorry about the ad):

–
Here are some quotes from newspapers, Newtown residents, teachers and participants:
USA TODAY

NEWTOWN, Conn. — Broadway is reaching out a helping hand to this town that has been shaken by tragedy. Tony-winning Broadway producer Van Dean and composer Brett Boles, both from the Newtown area, unveiled plans Monday for "From Broadway with Love: A Benefit Concert For Sandy Hook" to take place Jan. 28 at the Palace Theater in Waterbury, Conn., about 20 minutes from here. Dean and Boles said they conceived the idea days after the Dec. 14 shooting at Sandy Hook Elementary School that left 20 students and six adult staff dead. Dean said Boles contacted him about doing something for the community. "I had been watching the coverage and knew I had to do something positive," Dean said. "Immediately, a light bulb went off." Dean said he posted the idea on Facebook, aiming at friends and colleagues in the Broadway community. After receiving more than 100 responses in two hours, he said he knew it was going to be something big.
–
The event will feature Broadway performers and composers, such as Linda Eder (Jekyll & Hyde), Brian Stokes Mitchell (Tony winner: Kiss Me Kate), Stephen Schwartz (six-time Tony nominee, Wicked, Godspell), Micky Dolenz (Aida, member of The Monkees), and Nikki Blonsky (Hairspray movie). Students from various Newtown choirs and dance groups will also perform, Dean said. The concert is free for families of those killed in the shooting, first responders and the Sandy Hook Elementary School community. They will sit in the front of the orchestra section, Dean said. A limited number of tickets will be available to the general public, ranging from $50 to $250, he said. All proceeds will go to the United Way of Western Connecticut's Sandy Hook School Support Fund to benefit the Newtown community, Dean said. Performer Richard Kind, of The Producers and TV's Mad About You, said he will perform something light-hearted to spread cheer. "When something like this happens, there are no words to express the depth of your feelings," Kind said.
–
Organizers are reaching out to their professional contacts for more headliners while assembling an "appropriate" list of songs, director Michael Unger said. "It's a fine line, because you want songs that inspire, but songs that don't give an active reminder of what happened," Unger said. "We are trying to program it in such a way where the songs are meaningful, but not too close for comfort." The Palace Theater is donating the venue, and other expenses will be covered by donations, Dean said. Organizers are also looking for corporate sponsors, he said. As a father of two young children, Unger said he was looking for a way to help the Newtown community. He said he hoped residents would get some "joy out of (the concert) in a joyless time." "We are trying to give people a little bit of escape – a little bit of entertainment and a little bit of show biz," Unger said.
THEATREMANIA

Over 80 student faces packed the stage of The Palace Theater on January 28, mugging, grinning, and switch-kicking throughout Tony Award winning Hairspray hit "You Can't Stop The Beat," alongside the show's Tony Award-winning show composer Marc Shaiman, film star Nikki Blonsky, recording legend Micky Dolenz and Broadway diva Capathia Jenkins. The standing ovation that met the final note and choreographed flourish stopped the show in its tracks. The night before Sandy Hook Elementary School burst onto the nation's radar in the worst possible way, members of the Newtown, CT, middle school choir performed their annual holiday concert. A sweet collection of voices, the event marked the last time the community would come together in song without the burden of the tragic events of December 14, 2012 — the date of the shooting which took the lives of 20 Newtown students — as part of its personal history. "[The children] haven't had a chance to come together in that familiar way and sing since that night," said Jeffrey Saver, the musical director shipped from Broadway to work with students on the starry January 28 benefit performance. "This rehearsal has been a return to something normal for them. It's hard to put into words why being able to be with your friends, just making music again, matters. But it does." From Broadway with Love: A Benefit for Sandy Hook, which brought over 150 Broadway performers and musicians to Connecticut, was conceived by producer Van Dean (Cinderella) and singer-scribe Brett Boles (Foreverman) as a grassroots event (with roots on Facebook) that would not only soothe a damaged community, but bring song back into the lives of students throughout the school district by pairing Broadway's best with children and teens from across the Newtown area.
–
"Anyone who has lost a loved one can tell you music is not just medicine, but the medicine," said Tony Award nominated guest performer Philip Boykin (The Gershwins' Porgy and Bess), who lost his father days before the benefit. "There are songs so happy you can't help but forget your heartbreak for a few minutes, and they are a blessing. And there are songs that break your heart open again, but in doing so remind you that you're not alone in your pain." Richard Kind, one of the event's headlining funnymen and upcoming star of Broadway's The Big Knife, elaborated. "Music, laughter, song–that's what we, what Broadway, can do to help, and everyone wants to help this community," he said. "If they needed miners, miners would come from the far corners of the world to drill. If they needed biologists, biologists would flock from around the country to be Newtown's biologists. Broadway was asked to help in the way we can, so here we are."
–
By "here," Kind meant Waterbury, CT, home to the Palace, the 2,535-seat theater where nearly 100 vocalists and 40 orchestra musicians, as well as dozens of tech specialists, convened for the two and a half hour From Broadway with Love event. Buses transported the gypsy-army two hours from midtown Manhattan in the snow for a whirlwind rehearsal and sold-out show, then shuttled participants back the same night — to prepare for Tuesday's Broadway performances. "There was no question we needed to be here," Tony Award nominee Robin de Jesus (La Cage Aux Folles) and former resident of the Newtown area said of the trek out of NYC. "A benefit in New York with money going to the families is not the same as coming here to give whatever we can in person. We take it seriously." He paused to gesture to the sprawling orchestra on the Palace stage. "We brought a harp! When was the last time you saw a proper harp? When you see a harp that size you gotta know we have our A-game going."
–
In addition to the harp, over 700 volunteers contributed to the benefit, including the program's all-star artists and composers, orchestrators who arranged numbers for school choir members, musical tinkers who cut sensitive words like "died" and "kill" from song lyrics, baby-sitters, assistants, stage managers, and more. The donation of time and services allowed 100% of proceeds from the concert to go directly to the Newtown community and families affected by the shooting. Questions about the long-term usefulness of a one-night invasion of showbiz stars, who float regularly around major telethons and gala dinners, were quickly squashed by teachers and volunteers from Newtown and Sandy Hook, who said "distraction" has been an essential part of recovery for their community (which is home to four dance schools, including a magnet school for the arts adjacent to the Palace). For many children, recovery means, and has meant, taking refuge in the performing arts specifically.
–
"We try to keep them playing music, keep them dancing," one local music teacher said about working with the students through the aftermath. "It is one of the best ways to push the worst things out of their minds. We've seen more smiles on our kids today, with stars they love and admire encouraging them to keep singing and dancing in person, than we've seen in entire weeks combined." It was a sentiment echoed by parents and community members in person and on social media. "My granddaughters who live in Newtown will be performing in this amazing production," Joe DeMarkey posted to the FBWL Facebook page the day before the event. "They spoke to me minutes ago and expressed their excitement over the rehearsal process.
–
This is the first time since December 14th that I have heard such enthusiasm." "Thank you all for such a wonderful event," local resident Karen Lane Wilk posted to the page immediately post-show. "To see so many of our kids having such a good time did my heart good." For Broadway's representatives, heartwarming and healing was the mission all along. After curtain, the cast met with families for an informal reception that–in contrast to tears that songs by Stephen Sondheim, Stephen Schwartz, and Frank Wildhorn triggered during the show–was all squeals of excitement (Facebook profile photos with Brian Stokes Mitchell, Micky Dolenz, and Michael Cerveris? Finally, something moms and daughters can get equally excited about!), Muppets, courtesy of Sesame Street, and kids aged 3-18 running up and down the aisles.
–
"It could have been any of our children," Tony Award winner and benefit performer Brian Stokes Mitchell commented, "any of our communities, that suffered this tragedy. These are all of our children here tonight. To help them recover is not a favor, but a responsibility no one minds taking on."
–
When asked about the big night and ensuing celebration, Hailey Avari, one of the half-pint Sandy Hook pixies who performed during the Hairspray numbers, was momentarily pensive. Then she looked up and smiled. "I like my dress," she said, before pulling a plush mini-Muppet, provided by the Sesame Street cast, into view. "And I got a Grover!"
REVIEW OF THE CD/DVD by Ian Gude

"From Broadway With Love" review by Ian Gude

I've been listening to a very special recording – 'From Broadway With Love – A Benefit for Sandy Hook'. I won't go into the details on Sandy Hook here, Google is your friend for that, but Broadway Records are donating 100% of its profits from the CD, DVD and Blu-ray to support the Newtown-Sandy Hook community via the Newtown-Sandy Hook Community Foundation.

I've long been a fan of Broadway Concerts, and even more so when they are properly released. There haven't been many releases of late for this branch of my genre, so it was pleasing to see this was being recorded – and on video too, which is somewhat of a rarity these days.

It was also pleasing to see the line up. So, hold onto your seats. Appearing on the recording are….Brian Stokes Mitchell (Ragtime, Tony Award winner: Kiss Me Kate, 3-time Tony Award nominee), Linda Eder (Jekyll & Hyde), Stephen Schwartz (6-time Tony Award nominee including Wicked, Pippin and Godspell), Micky Dolenz (Aida, member of The Monkees), Marc Shaiman (Tony Award winner: Hairspray, TV's SMASH), Michael Cerveris (Tony Award winner: Assassins, 4-time Tony Award nominee including Evita and Sweeney Todd), Frank Wildhorn (Tony Award nominee: Bonnie & Clyde and Civil War, Jekyll & Hyde), Nikki Blonsky (Golden Globe nominee: Hairspray movie), Alan Muraoka (Pacific Overtures, TV's Sesame Street), Robin de Jesus (Tony Award nominee: La Cage Aux Folles and In The Heights), Ashley Blanchet (Annie, Memphis), Capathia Jenkins (Newsies, Caroline, Or Change), Christine Ebersole (Tony Award winner: Grey Gardens), Paul Scott Goodman (Rooms, Bright Lights Big City), Philip Boykin (Tony Award nominee: The Gershwins' Porgy and Bess), Richard Kind (The Producers, TV's Mad About You), Brett Boles, Mary Testa (Guys and Dolls, Xanadu), Julia Murney (Wicked, Lennon), Janet Metz (Joseph and the Amazing Technicolor Dreamcoat, Falsettoland) along with Muppets and cast members from Sesame Street as well as members from various casts of Million Dollar Quartet. Oh and the full touring cast of Sister Act – The Musical.

So, can a concert with such a stellar line up, some of the top musicians in the US, and released by one of the top recording labels in the world fail. Of course not. This is one of the recordings (the few recordings these days) that I will return to again, and again. I was sent the CD and DVD to review – I've also now ordered the BluRay. The whole production is superb, and to say that this was recorded in one night, and not in a studio where retakes are commonplace, is amazing. The production quality, and performance quality are all top rate.

It's hard to pull out favourites, but I will (as regular readers know) always pull toward the new and different. And toward Frank Wildhorn and Linda Eder. Finding Wonderland, from the much under-rated Wildhorn musical 'Wonderland' is a track that will always feature in my top 10 anywhere it features, and especially when it's performed as it is here, by Capathia Jenkins. But my favourite track on the recording is without doubt Eder's If I Had My Way. Perfection. There is no other word.

There's not a missed opportunity anywhere in the 26 tracks – you will laugh at The Duck Joke from My Favourite Year, and probably shed a tear with the beautifully performed kids songs. Quite simply, perfection captured, for a very worthy cause.

Rating: 10/10
Maryrose Kristopik- Sandy Hook Elementary School Music Specialist

There are absolutely no words that can express our depth of gratitude to the entire Broadway Community for their amazing production of "From Broadway With Love."  The incredible amount of people and effort expended to put this together in such a short time is unfathomable to us. Each individual contribution brought tears to our eyes.  Each person involved in this evening is worthy of a standing ovation. We send the creative team, directors, performers, composers, orchestra members, the entire production crew, technical crew and all staff a standing ovation from the hearts of our Sandy Hook School Community.  BRAVO, BRAVISSIMO. You are now a part of our Sandy Hook Family.  You are Sandy Hookers.  We send our love out to all of you.  We thank you for this incredible gift of love to us.

–

On a more personal note, I thank you for letting us be a part of the performance.  The children in the third and fourth grades will never forget the time we spent with you.  I will never forget the sweet kindness and love you all shared with us. You made the children feel special from the start. You made me feel loved and respected. It is a memory I will hold close to my heart for the rest of my life. I never imagined I would meet so many wonderful people who cared so much for us. It often brings tears to my eyes as I contemplate the enormity of the gift of this beautiful production. The entire show was an emotional journey on so many levels. I thank you.

–

The Broadway Theatre has always been special to me.  My husband and I try to see all the shows if we can.  This night will always be one of the greatest of our lives.  We still find ourselves looking through the program with wonder every few days.  We were honored to spend time at the rehearsal watching and visiting with everyone involved. It was our luck to almost see the show twice.  As someone who has been in some productions and directed school musicals it was a treat to watch professionals work.  It was an honor to work with such caring, loving, people. As we attend future Broadway shows we will have a new connection that will make each performance more special to us…. Maryrose Kristopik
Jane Matson – Newtown High School Choir Teacher

I had to take a day to write this because I didn't want to drown my mac [in tears].  My students and I will never forget what you all did for our community.  You can't imagine what an enormous impact this has had on our town and especially its children. Being allowed to share the stage with the epic talent that performed on Monday is a gift, but knowing that you all took time out of your busy schedules to make it happen so quickly and with such sensitivity to the needs of all those involved is truly humbling. As for myself, the look on my student's faces when they saw their idols perform and were able to share the stage with them is one of the many images I will carry with me. We were all a little teary that night but I can tell you that those tears were different from the tears we shed on the 14th.  Those were healing tears and whenever we remember the horror of December 14th and question the depths to which humanity can sink, it will automatically bring up the memory of January 28th and the heights we can all reach together. With deepest gratitude, Janie
Jill – Newtown Parent

Thank you for making last night happen. I know that everyone there experienced a sense of love and support from the Broadway community and the world…. I am grateful to have had the chance to watch the talent, love, and kindness that went into making this night happen. I cried a lot, laughed, and watched Samantha smile like an 8 year old should. I could tell that everyone involved felt the sadness over what has happened. I just keep looking for ways to bring back the innocence that has been changed forever. You did make a difference in our lives. With much love and gratitude, Jill
Marie – Newtown Parent

My husband and I were SO very fortunate to be able to attend the event last night with our daughter, grandson (who is a junior at Newtown High School), and granddaughter (who is a 3rd grader at Sandy Hook Elementary School).  We have attended and been entertained and moved by many live productions on Broadway, but this production will go down in history as a once in a life time event.  I have no idea how you managed to put this together in such a short time and how you managed to strike just the right notes (no pun intended) in the choice of songs and the way the show was presented.  It was a very emotional evening, especially as we all were remembering those that were lost on 12/14 and what those of us who remain still have to face as we help our children to heal and not let this tragedy define their lives.  Our tears were a catharsis and the outpouring of love encompassed us in a huge healing hug.  The production was world class, the live orchestra added so much to the evening, and the fact that so many performers and stage crew gave their time so generously was truly amazing.  And the inclusion of the music and dance groups from Newtown, and especially the video of the 3rd and 4th graders at SHS, was a stroke of brilliance.  I wish you could have seen our granddaughter's face as she watched them sing the school song and then after the finale.  She was so proud to have participated in this most meaningful evening. Thank you all from the bottom of our hearts. Love, Marie
Curt Brantl – Newtown Parent

I know it's been a few weeks, but I wanted to reach out and sincerely thank you for all you did for our community.  The event was the single most uplifting evening I've experienced, not just related to 12/14, but really for my entire life.  I could never have imagined such a production would take place and be delivered so eloquently and with such heartfelt compassion.  We truly are blessed as a community to [have] folks like yourself take the initiative and pull together such an outstanding evening.  Please send my sincere regards to all that made this evening what it was. Peace – Curt Brantl
Amy Willie Mangold – Newtown Parent

Bravo and Thank you, thank you, thank you! You warmed all of our hearts with an amazing show. We loved every minute of it, it was more than any of us expected and you and the talent on that stage filled the room with love and hope….. Thank you for including so many Newtown Students as well, my son said it was the best night of his life singing with the orchestra and [also] being included with the other professionals and by being a part of such an amazing show! Thank you from Newtown with Love! – Amy Willie Mangold
Jane Buckley McCarthy – Newtown Parent

…The second act included 2 songs from hairspray where 72 Newtown youth Dancers danced their hearts out! it was probably the most joy this community had seen in 6 weeks…the kids danced and sang from their hearts and it showed… Jane Buckley McCarthy
Sherri Venticinque-Presti – Newtown Parent


It was a magical, moving, entertaining, breathtaking event! When I picked up my daughter after her performance we both wept from all that she and I experienced. We laughed, cried, cheered and felt such an abundance of love from all. Thank you doesn't seem enough for all that you have done for my community! Blessings to you all! ~ Sherri Venticinque-Presti
Audrey – Newtown Parent

I just wanted to thank you and all of the talented individuals that came to perform last night for the Sandy Hook families. I have 4th grade twins that attend Sandy Hook Elementary School and they have been through so much over the past 6 weeks. To see them laughing, singing, sitting with their friends and feeling appreciated was truly wonderful! As a parent, it means so much and I hope you will let everyone involved know how special the night was for all of us!! Thank you-Audrey
Rob – Newtown Parent

I wanted to thank and congratulate you for a beautiful production. Perhaps it shouldn't have been a surprise, but the music and show and especially the integration of the children of the town were a wonderful gift in the grieving and healing process. The tears and laughter and everything in between were all priceless gifts. Rob
Denise Kolitsas – Newtown Parent

Thank you again for the show. It meant so much to our community. As a Broadway fan, I knew the depth of talent would put on an incredible show, but the depth of heart made it a healing experience. Everyone I have spoken to could not get over the feelings in that. Sharing one's talent is an amazing gift. My daughters always say they love theater because the people are so nice. Thank you for proving them right and for teaching them that the best thing you can do is share your talents.  They had the best time. To see them and my students smile was wonderful. Thank you, Denise Kolitsas"
Lynn Edwards – Newtown Parent

You brought a love-filled, healing gift to Sandy Hook School families on Monday, and words can't do justice to how beautiful From Broadway with Love was.  I was moved to tears by many of the performances, and I am still amazed at and very grateful for how much you and so many others did for all of us.  Saying thank you is wholly inadequate, but I'll say it anyway – heartfelt thanks to you and the hundreds of others who shared time and talents for such an extraordinary night…. In peace and love, Lynn Edwards