VANESSA @ Sarasota Opera
By Samuel Barber and Gian-carlo Menotti
Conducted by David Neely, Set Design by Michael Schweikardt, Costume Design by Howard Tsvi Kaplan, Lighting Design by Ken Yunker, Artistic Administrator – Greg Trupiano, Executive Director – Susan Danis, Artistic Director – Victor DeRenzi
(Reviews Below Slideshow) – Production Photos by Rod Millington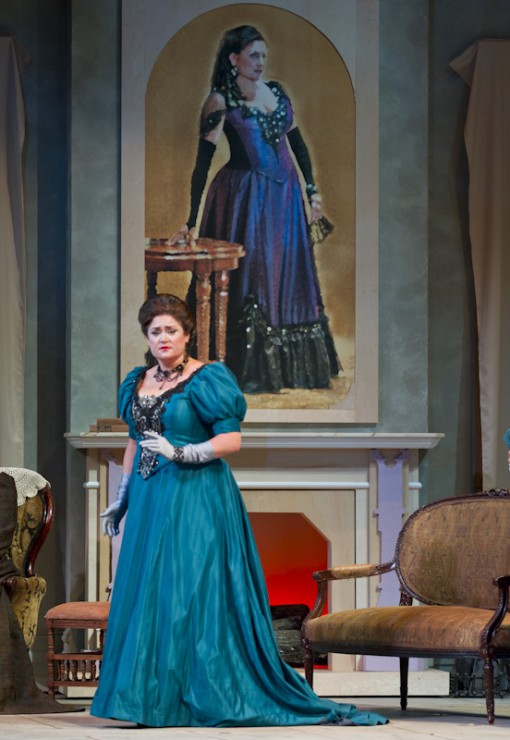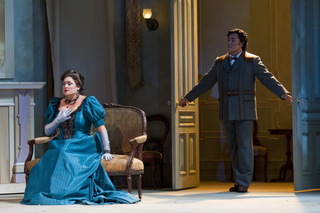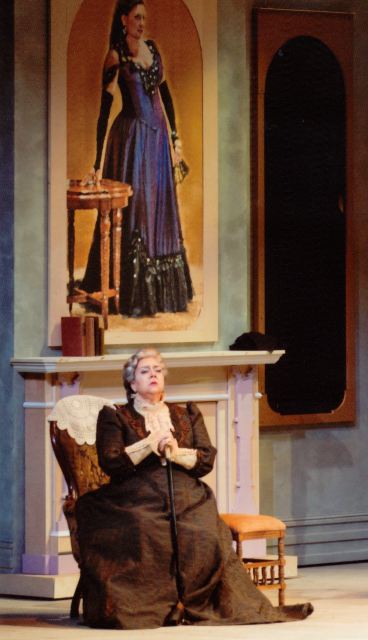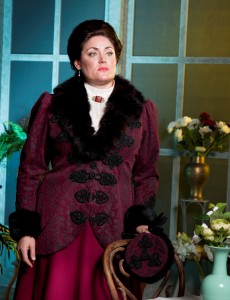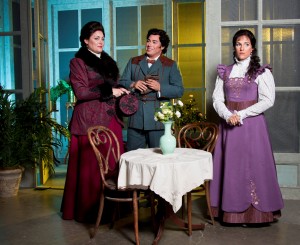 LONGBOAT OBSERVER
We've been waiting, impatiently, for this voluptuous, darkly human American classic to arrive, and, this season, Sarasota Opera has given us a "Vanessa" that radiates bleakness and pathos in a way only grand opera can embrace tragedy and suffering. Director Michael Unger has given us characters we can take home and ponder. And conductor David Neely has held it all together with an incredibly musical, vibrant orchestral sound that's always supportive, never overpowering and sensitively powerful.
TALKIN' BROADWAY.COM
Sarasota Opera is currently presenting Samuel Barber's Vanessa in a powerfully acted and sung production as part of its American Classics Series. The entire cast is helped by the excellent Stage Direction of Michael Unger, who helps them realize the physicality of their characters and the limited action of the story.
SARASOTA HERALD TRIBUNE
SELDOM-SEEN 'VANESSA' A RARE TREAT
Hailed as a masterpiece at its Metropolitan Opera debut, this opera has been sadly neglected in recent years. Judging from the performance heard Saturday evening, it is difficult to explain this lapse. The principal singers in this production are superb, especially Kara Shay Thomson as Vanessa, Audrey Babcock, as Erika, Scott Piper as Anatol, Cindy Sadler as the old Baroness and Thomas Potter as the doctor. Stage direction by Michael Unger is tight and the sparely elegant settings by Michael Schweikardt are beautifully lighted by Ken Yunker.
CONCERTO NET.COM
Sarasota Opera has given Vanessa a sumptuous yet not overblown physical production. It is rare when a performance has only rock solid lead performances.
Michael Unger's fluid direction encourages us to contemplate the many ambiguities of Menotti's text.