A Christmas Carol @ McCarter Theatre
By Charles Dickens, Adapted by David Thompson
Choreograpy by Rob Ashford, Original words and music by Michael Starobin, Set Design by Ming Cho Lee, Costume Design by Jess Goldstein, Lighting Design by Stephen Strawbridge, Sound Design by Brian Ronan, Production Stage Manager – Cheryl Mintz, Resident Producer – Mara Isaacs, Managing Director – Tim Shields, Artistic Director – Emily Mann
Photos by T. Charles Erickson
(Video and Reviews Below Slideshow)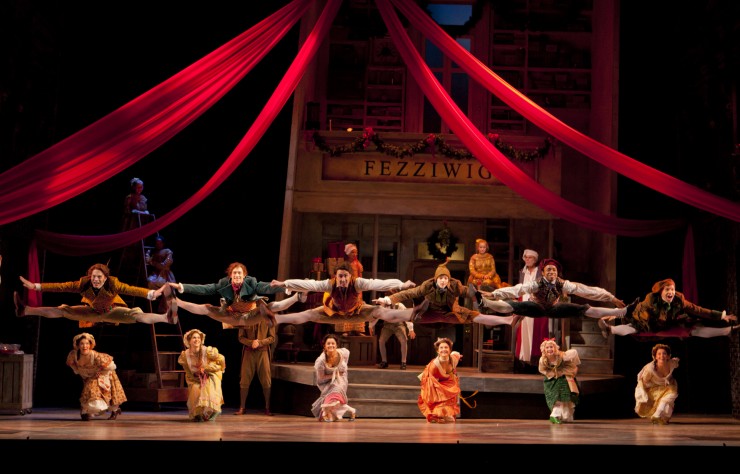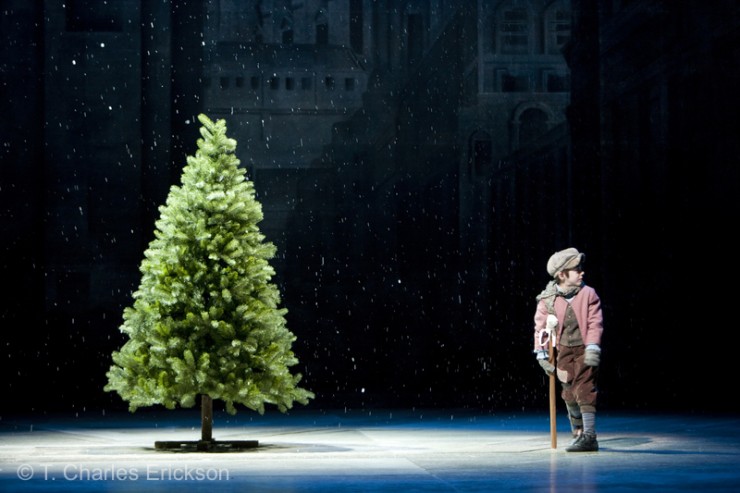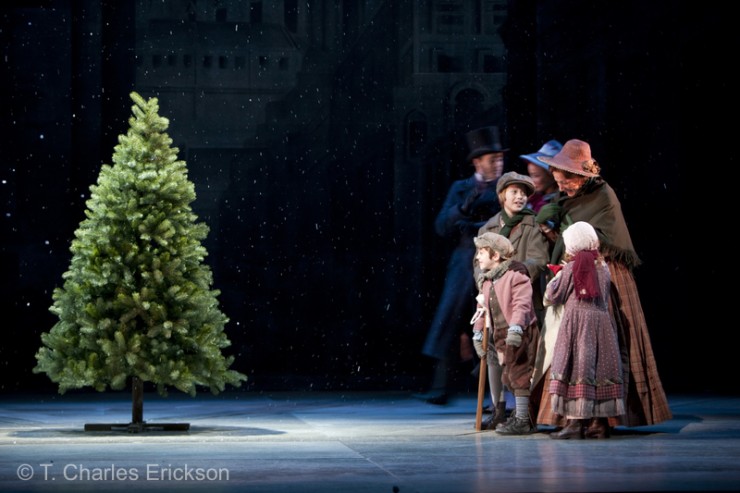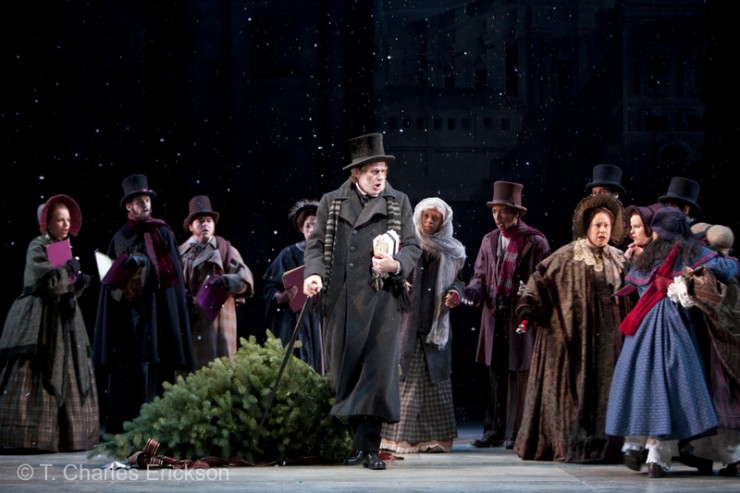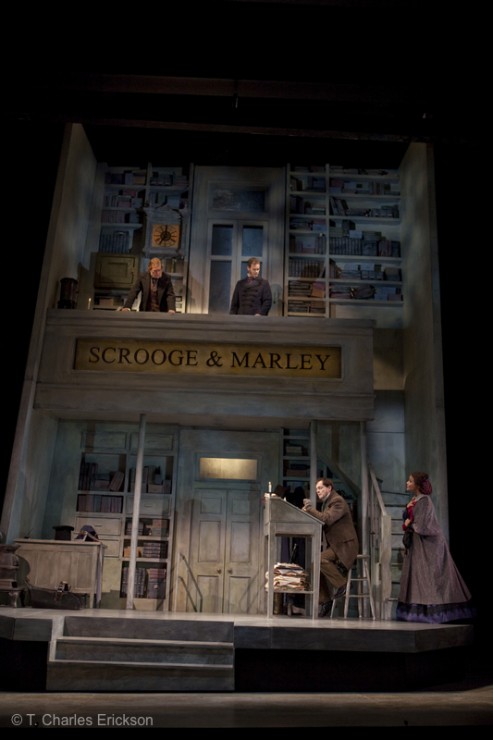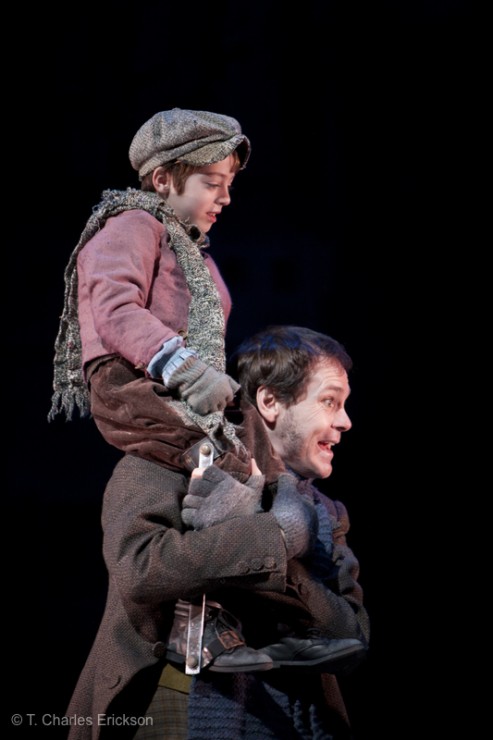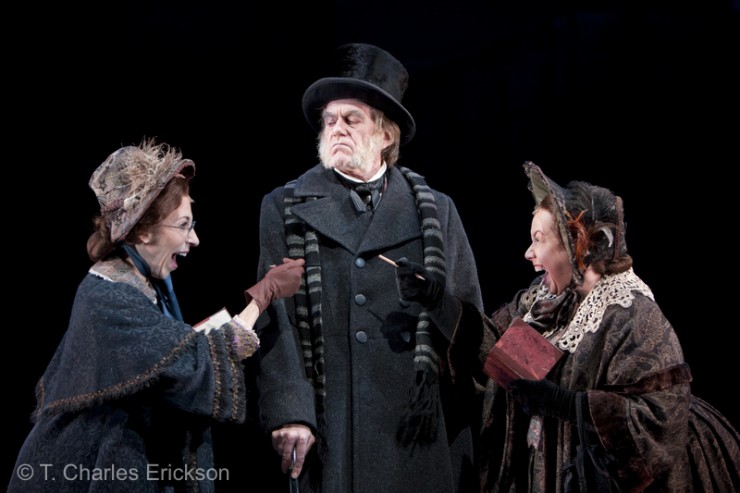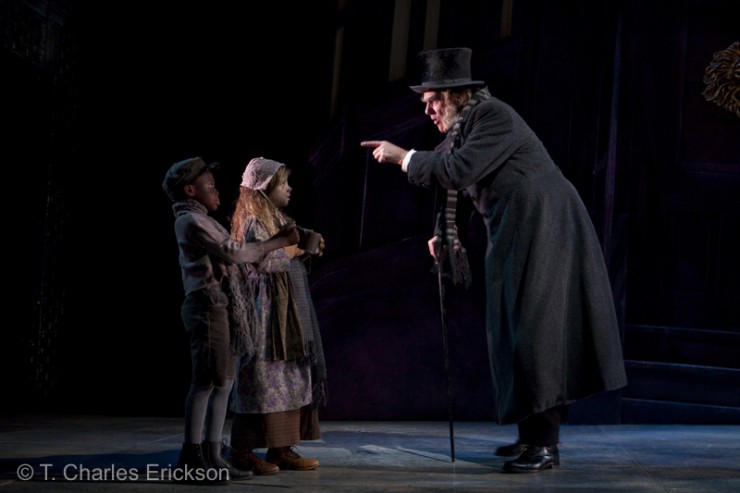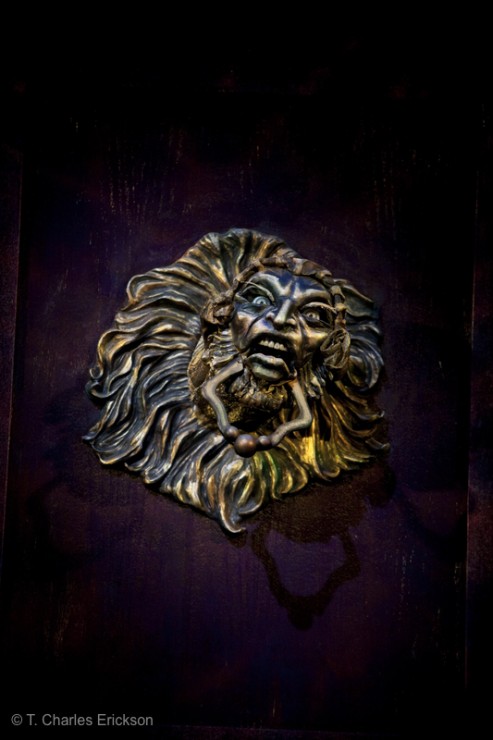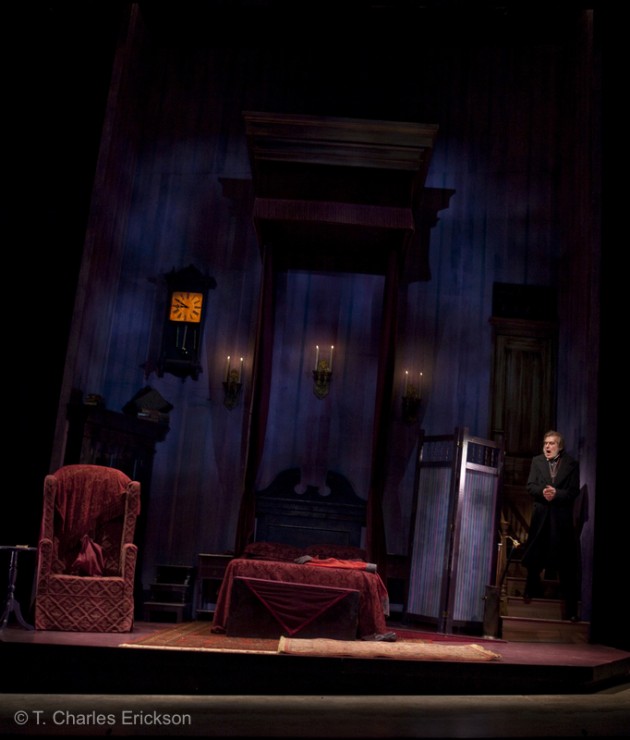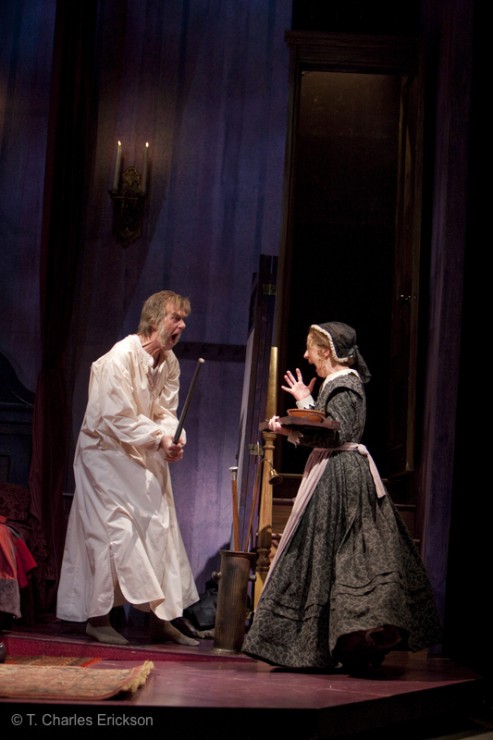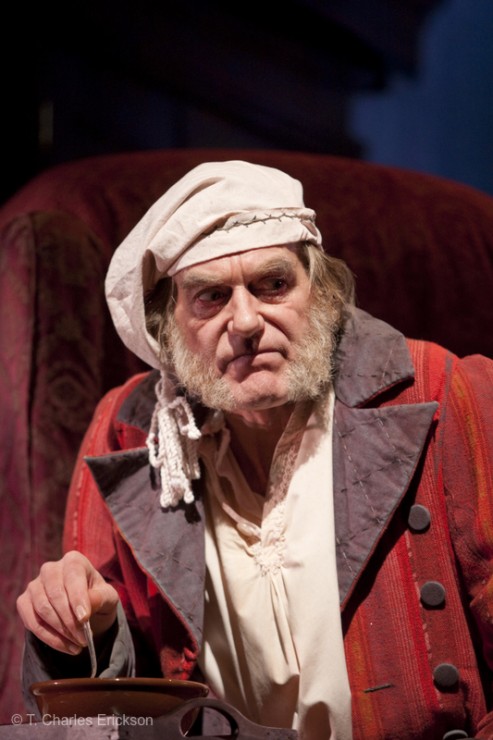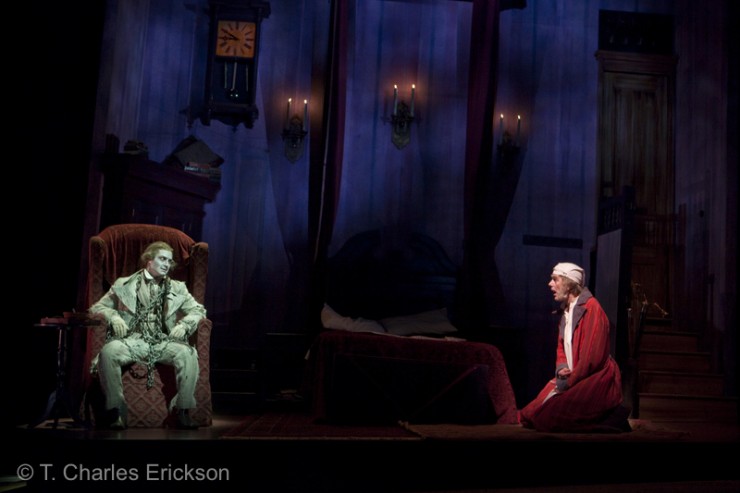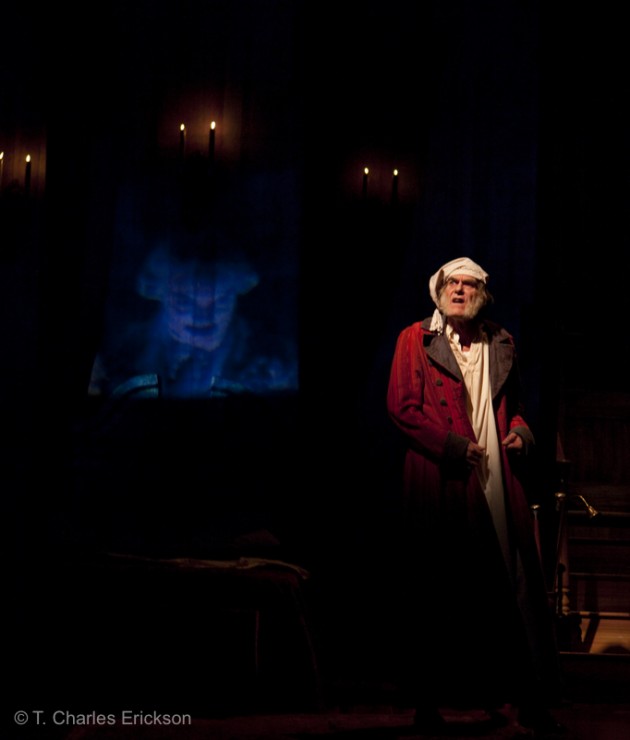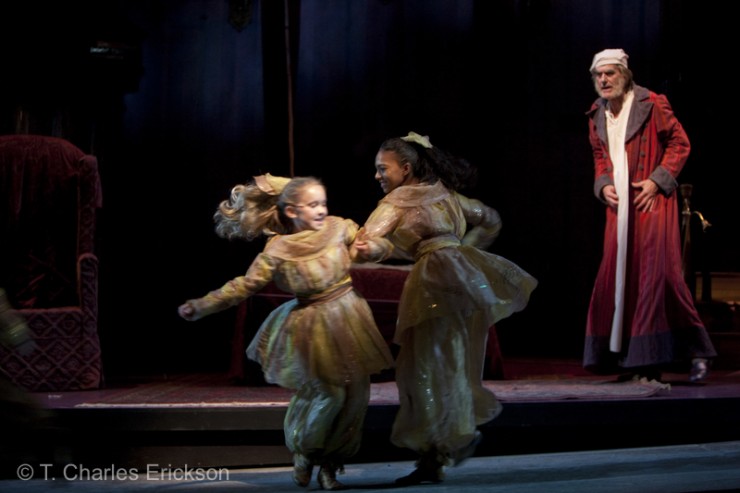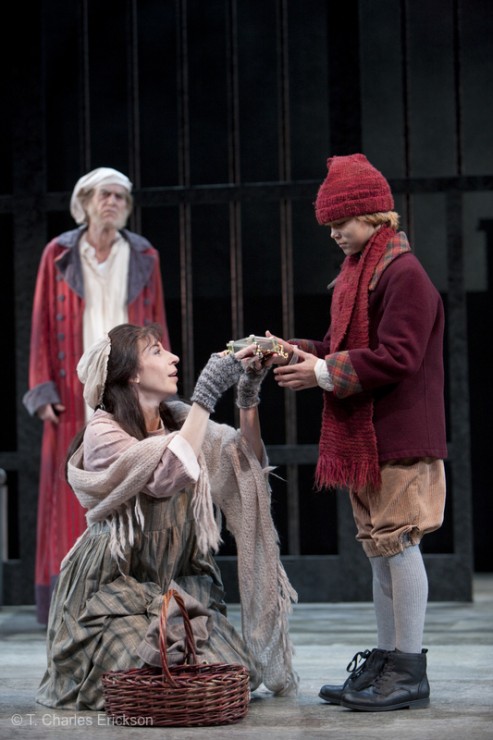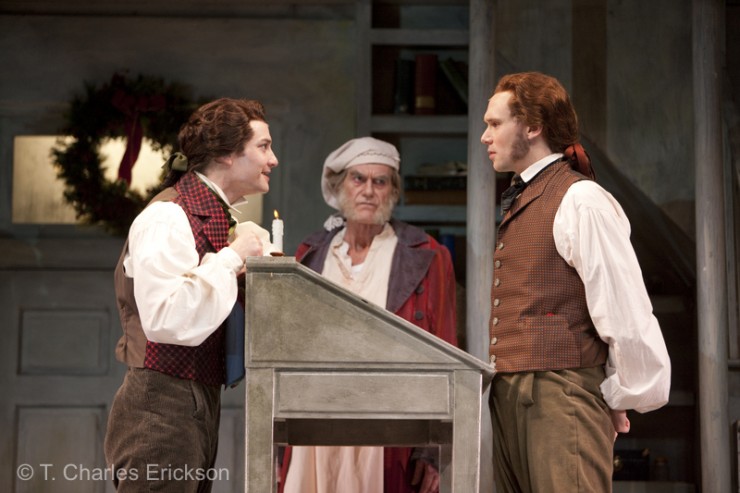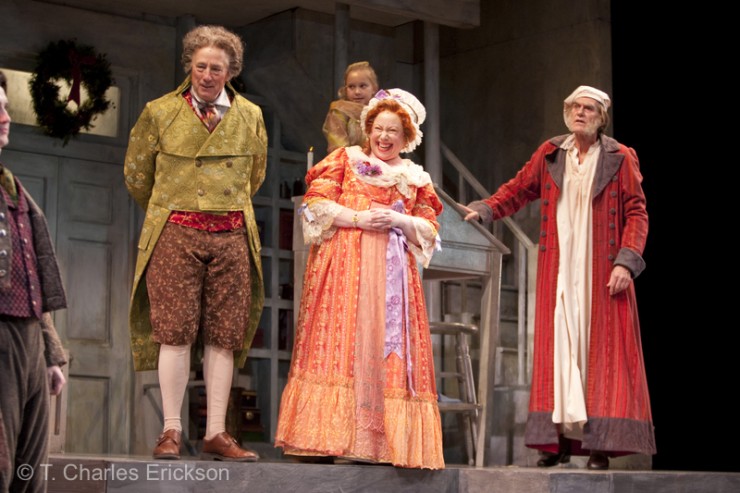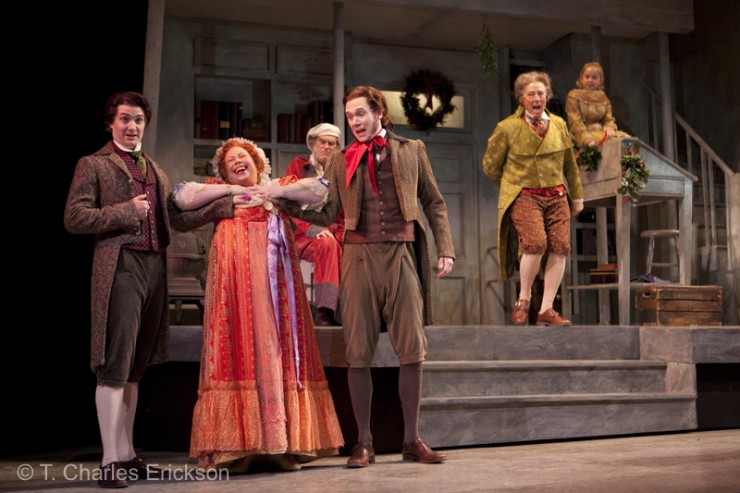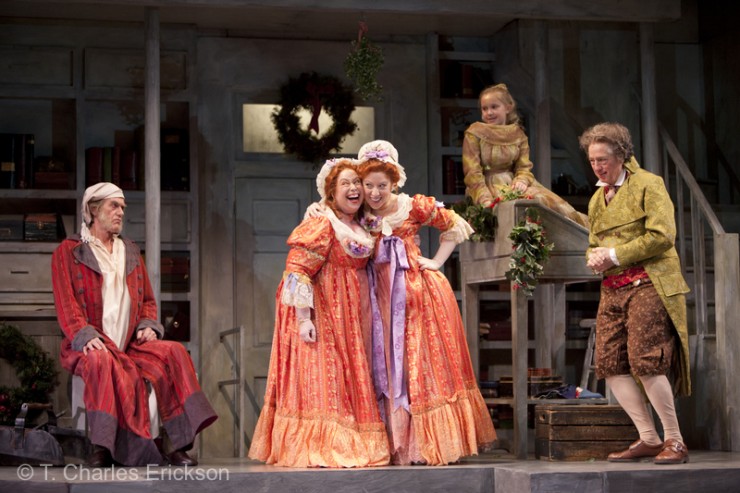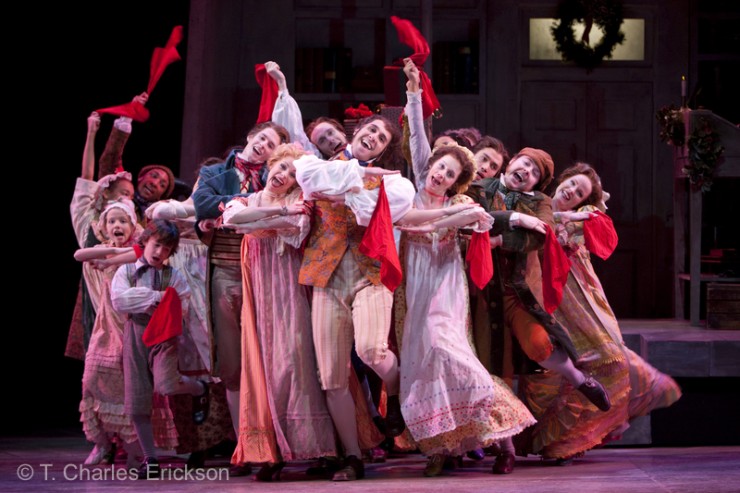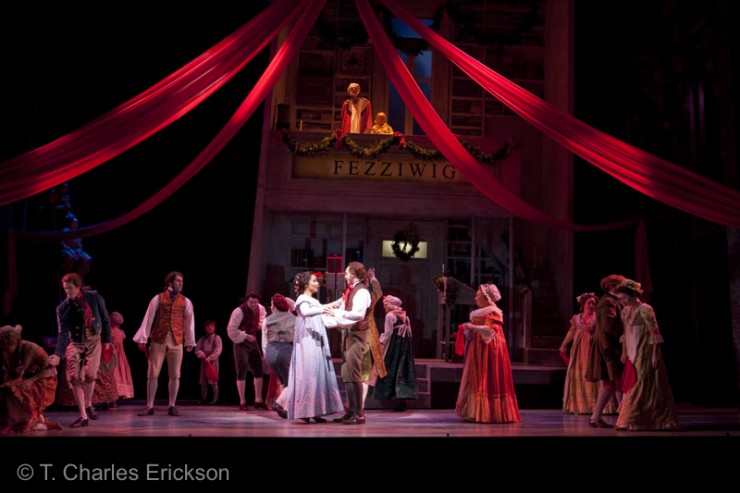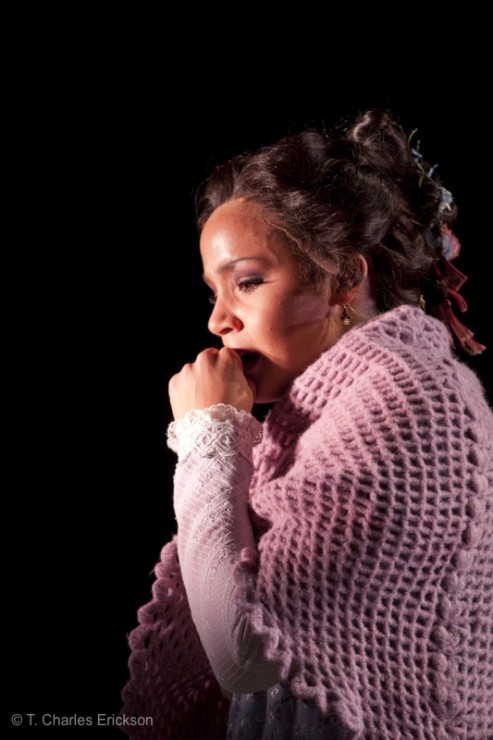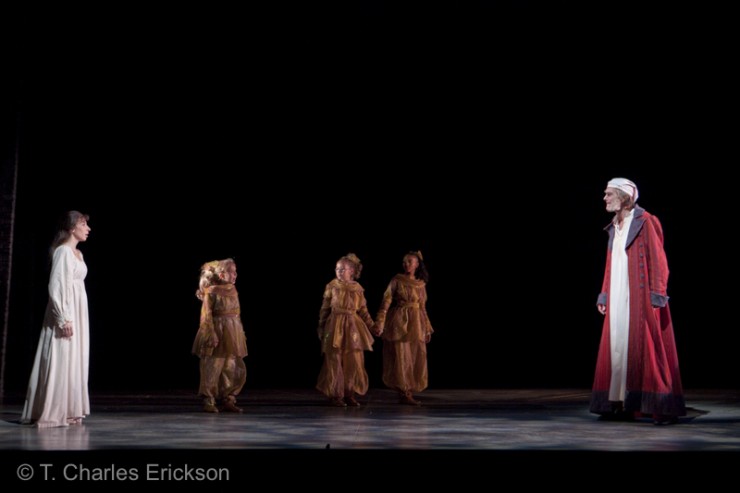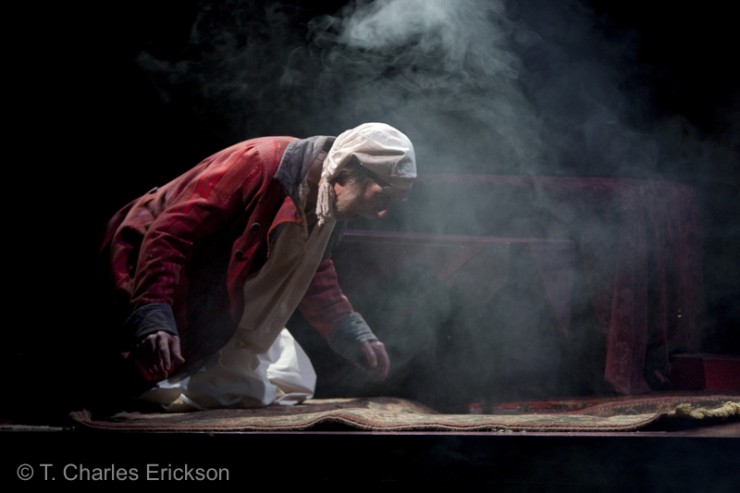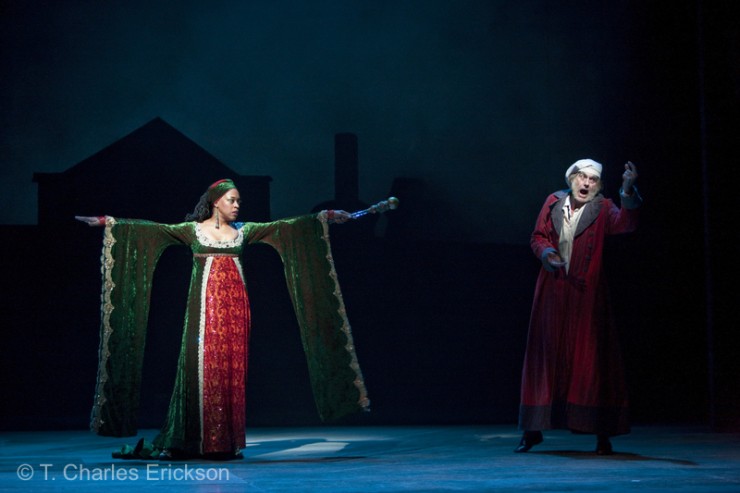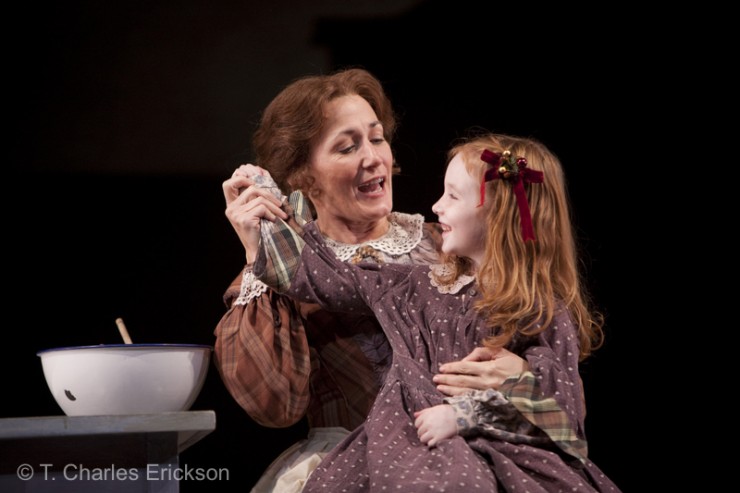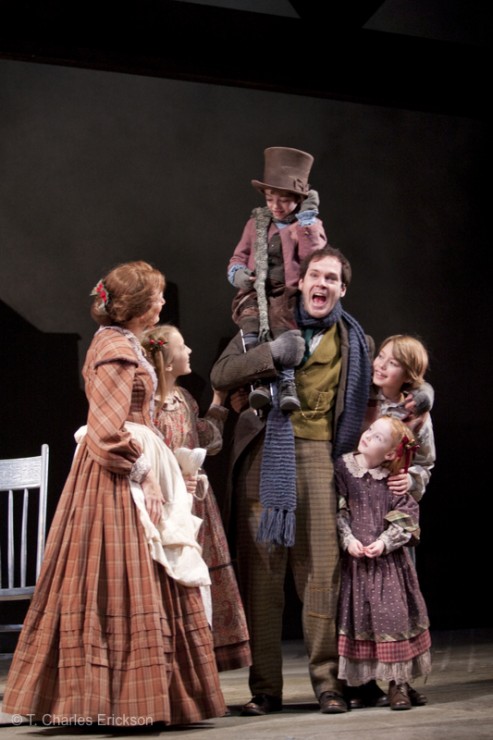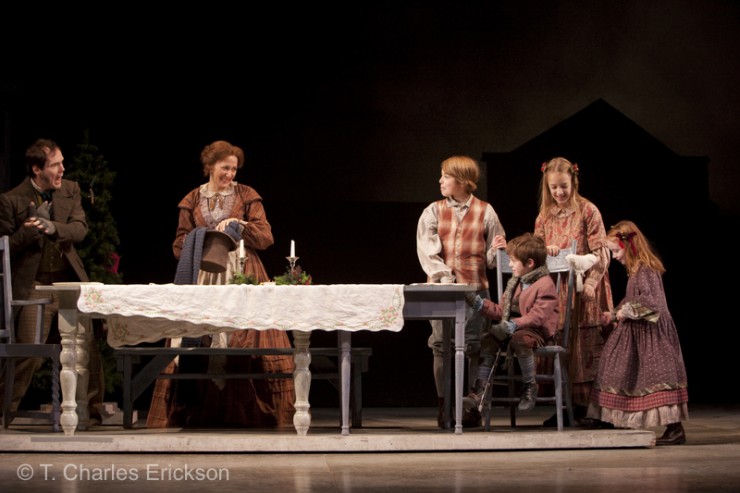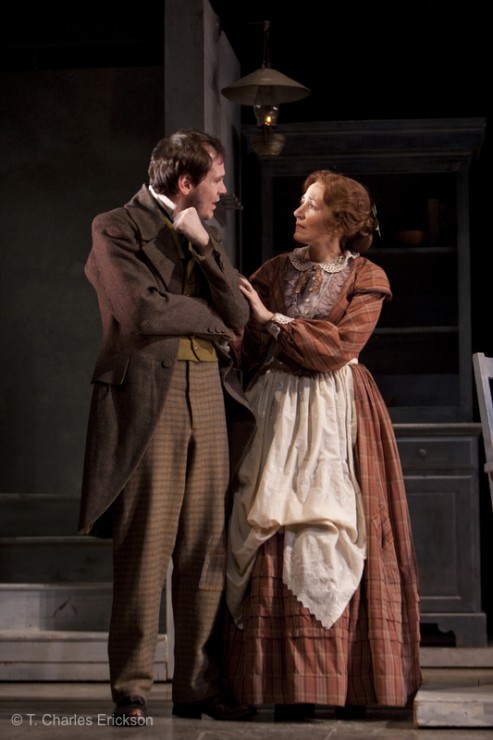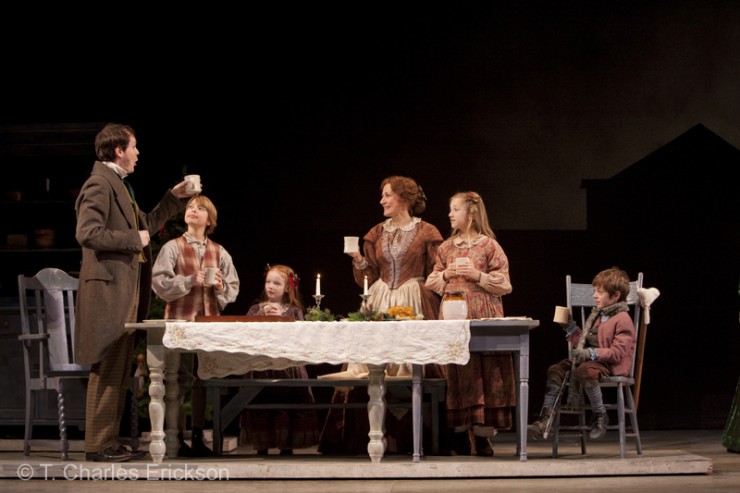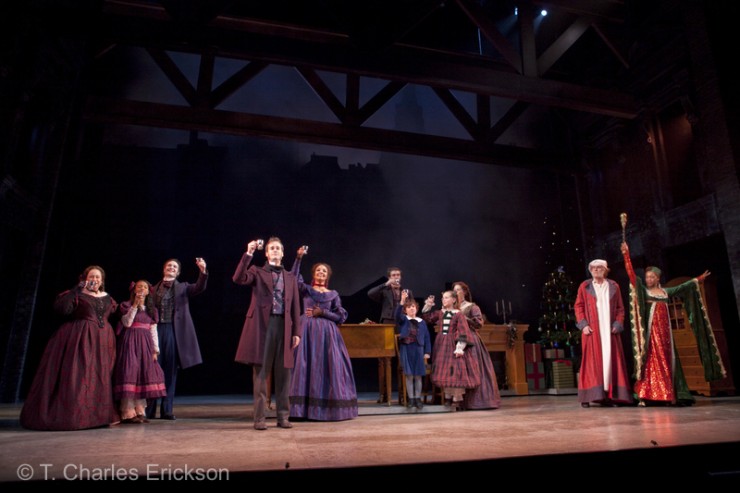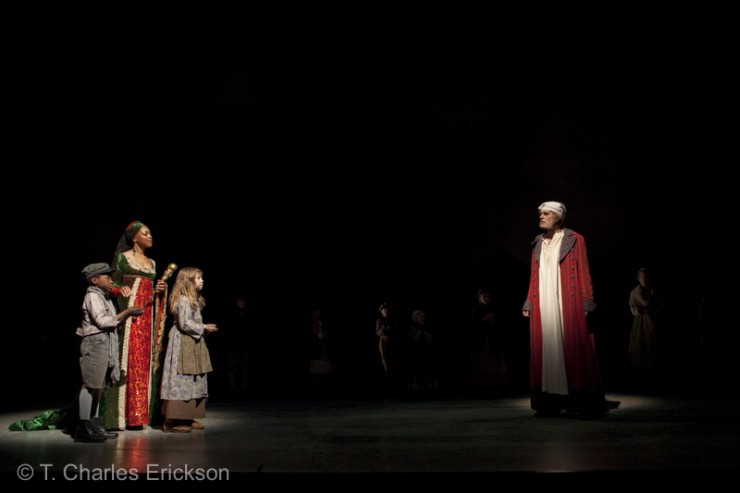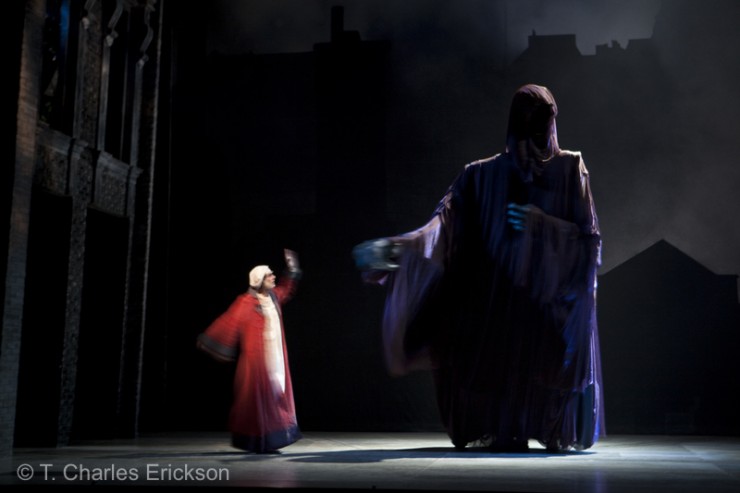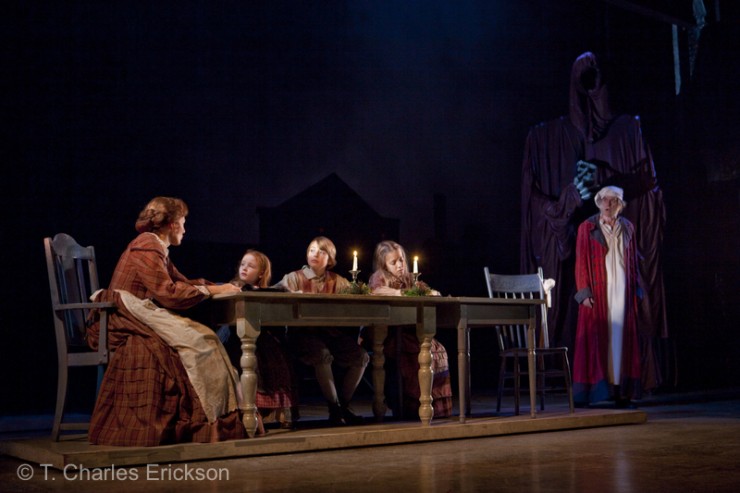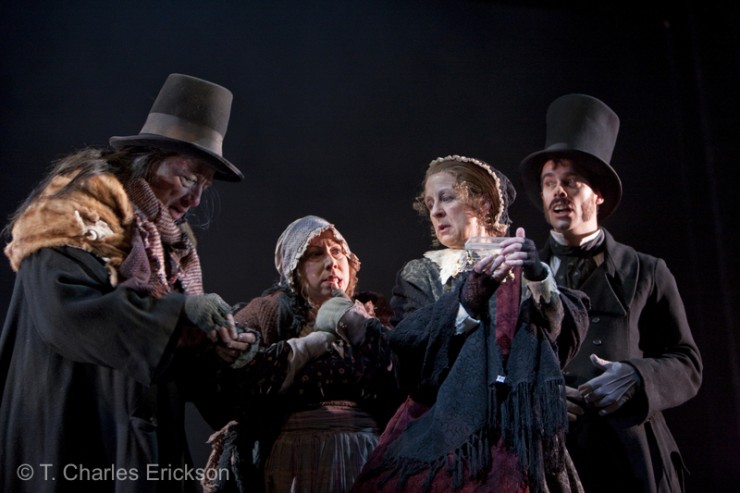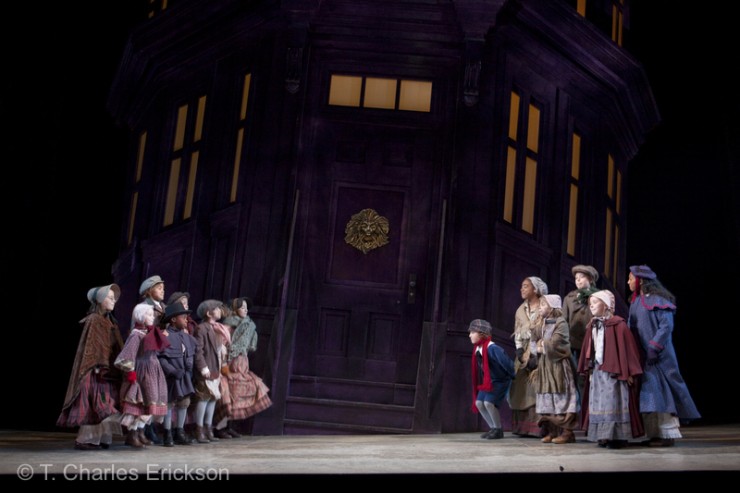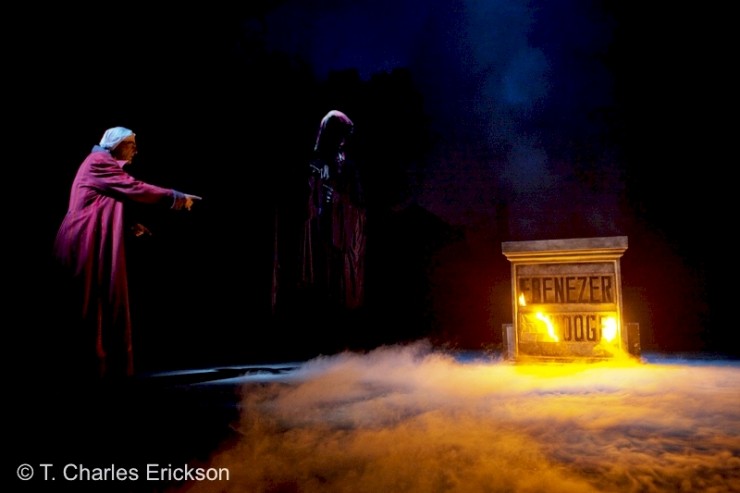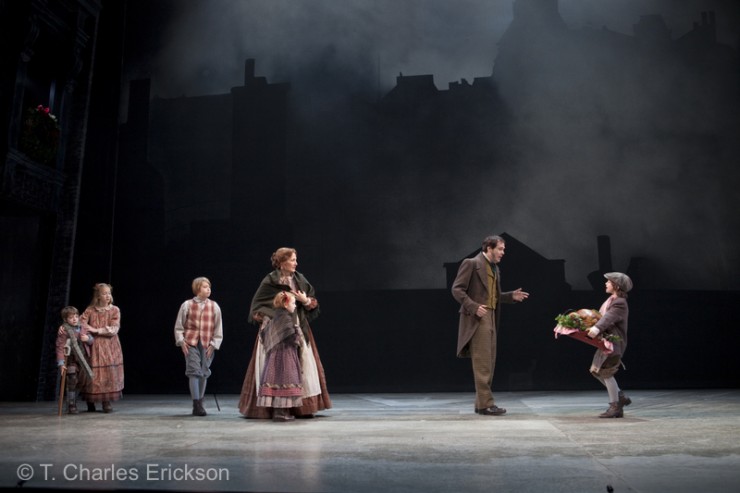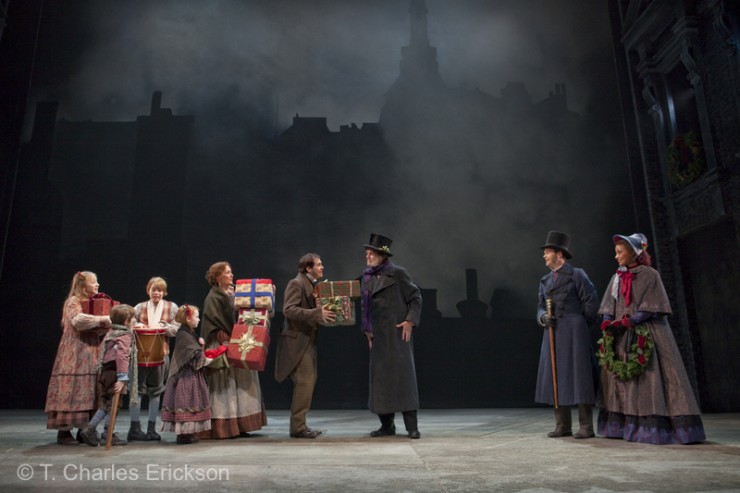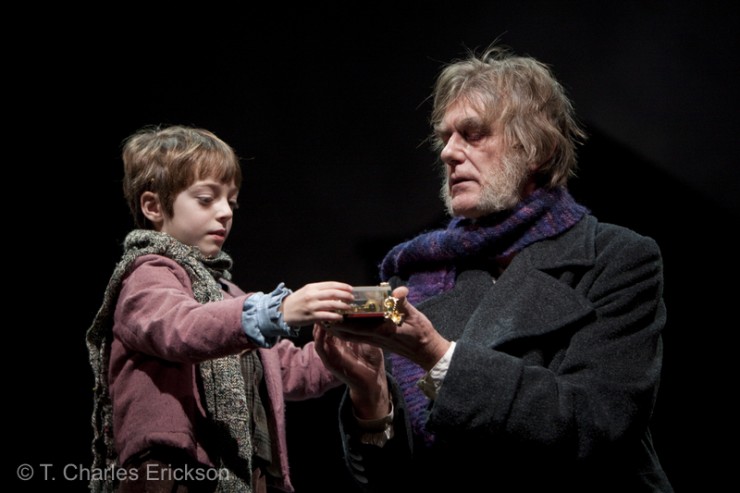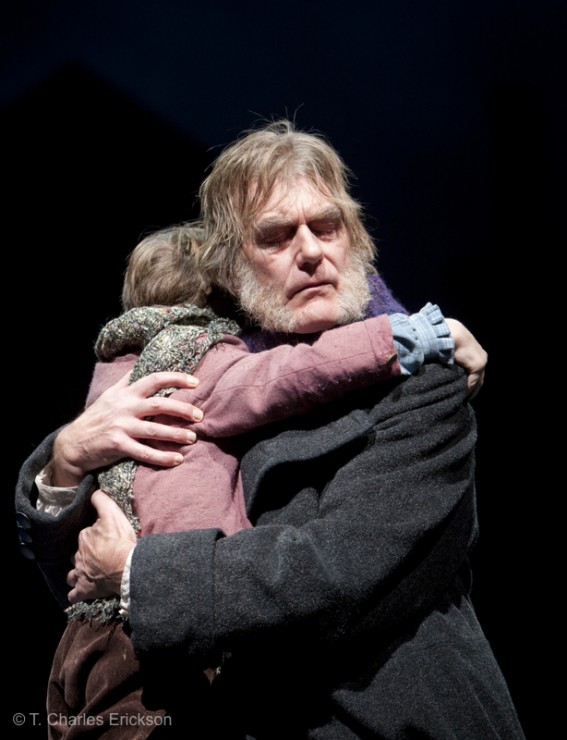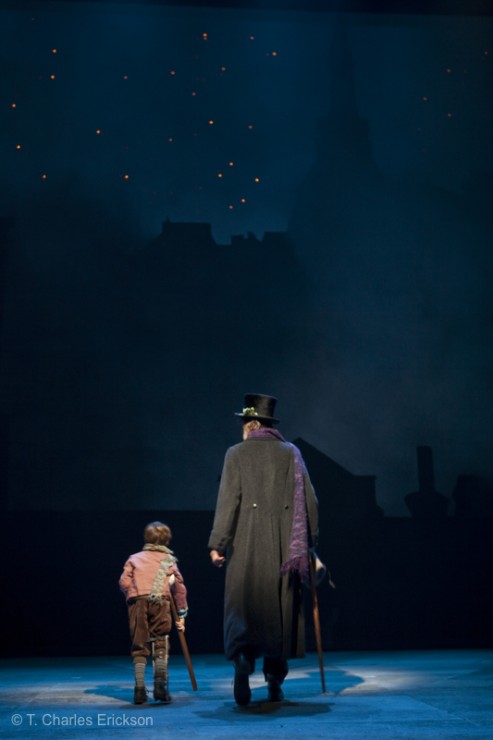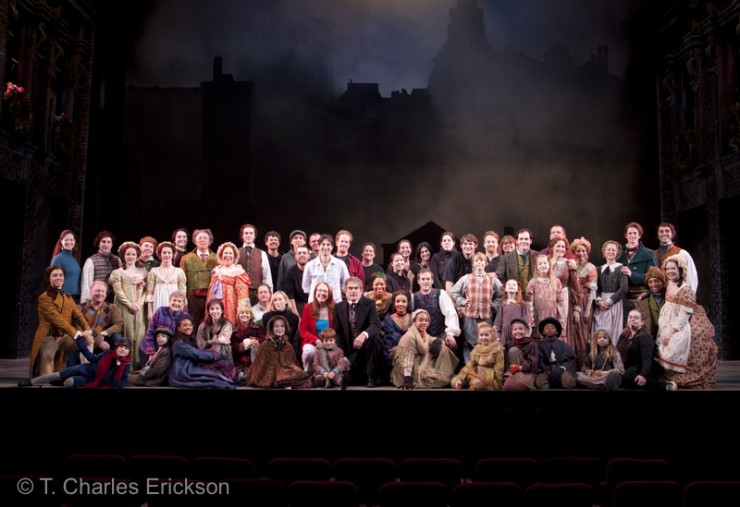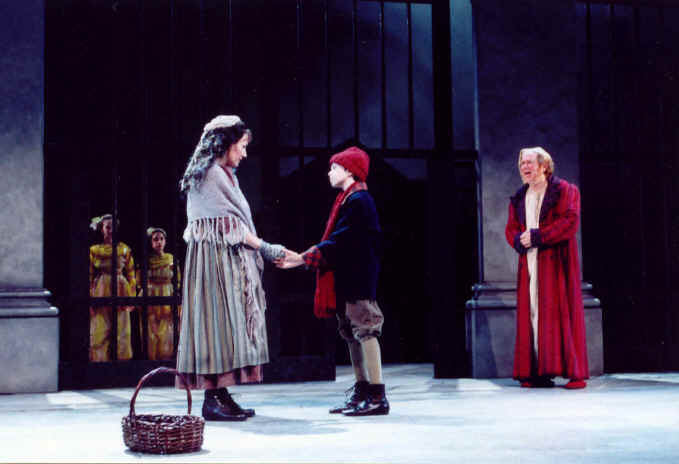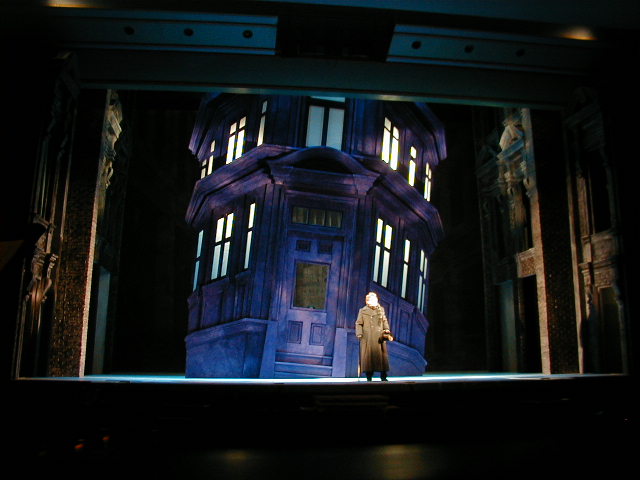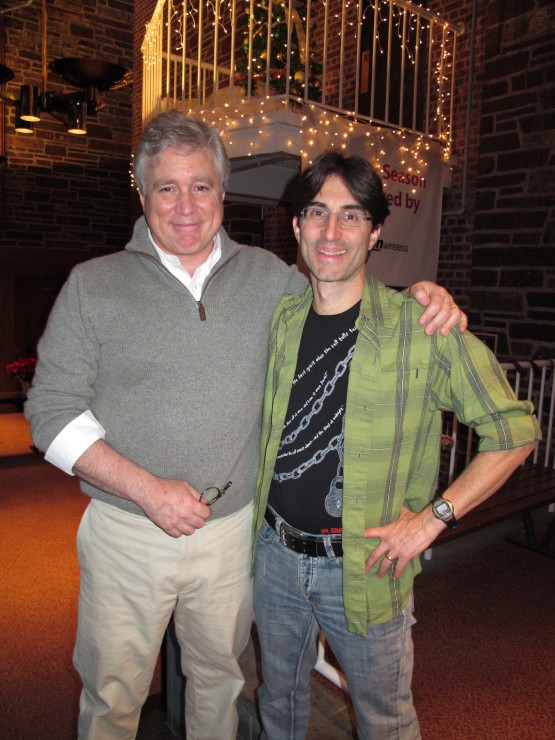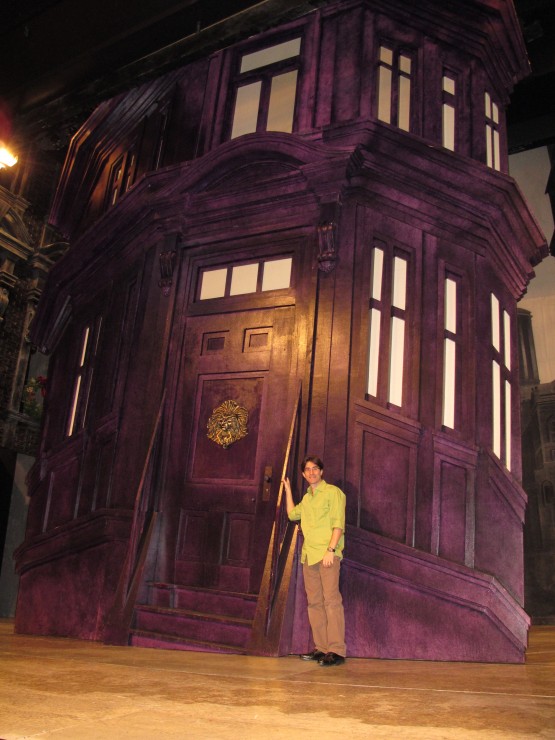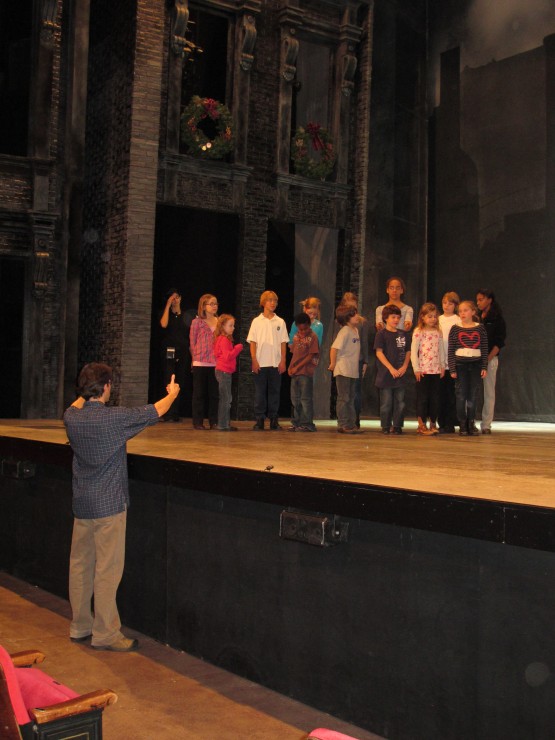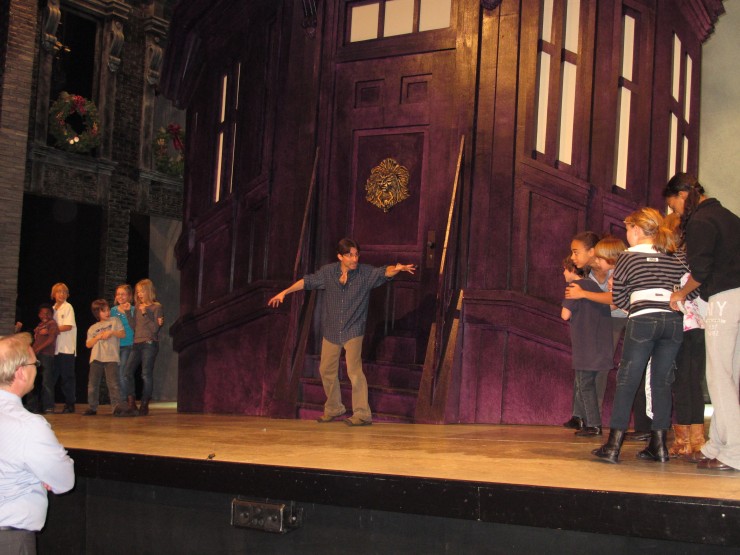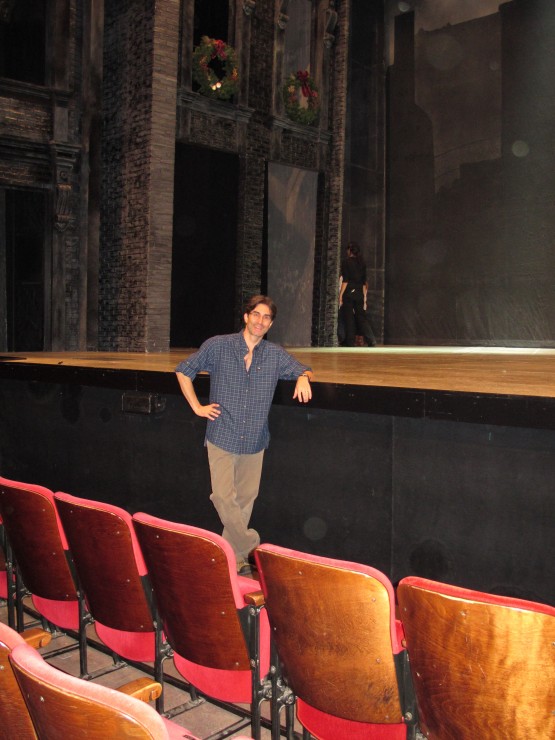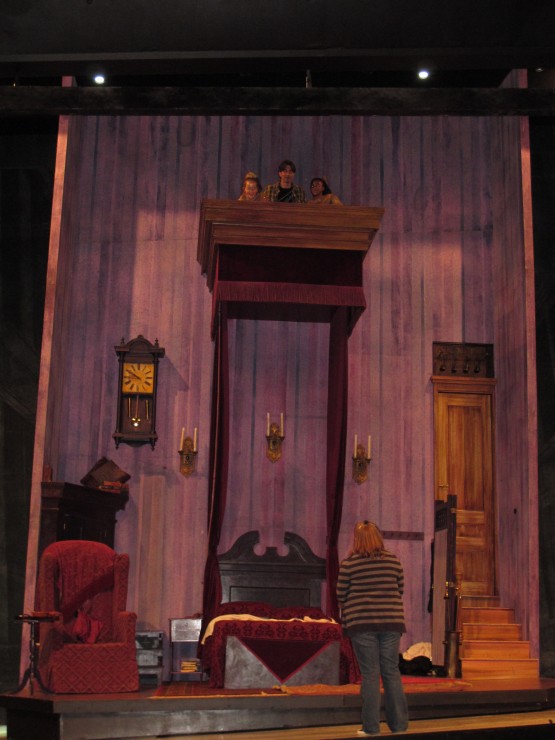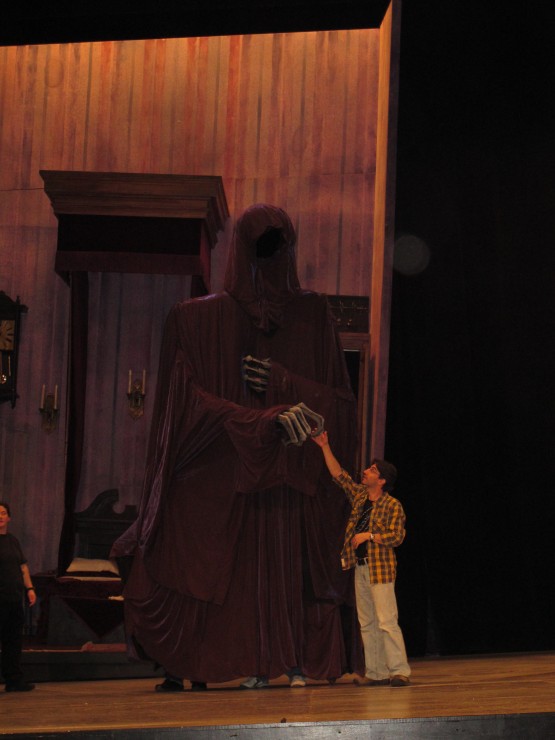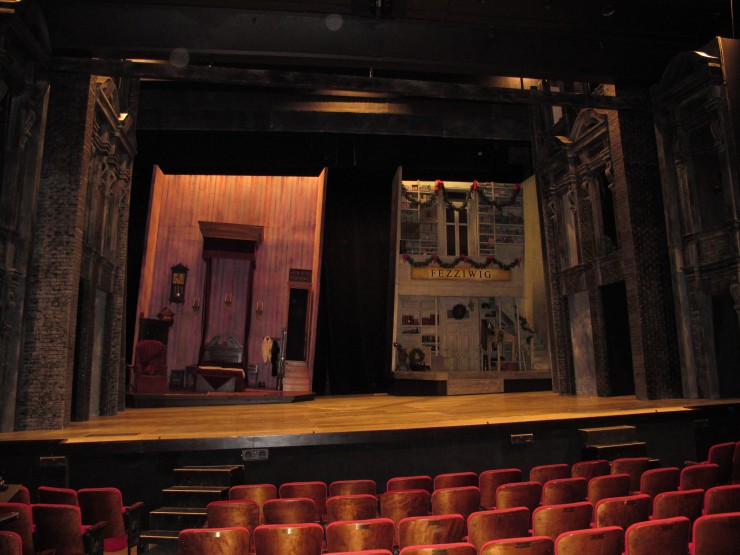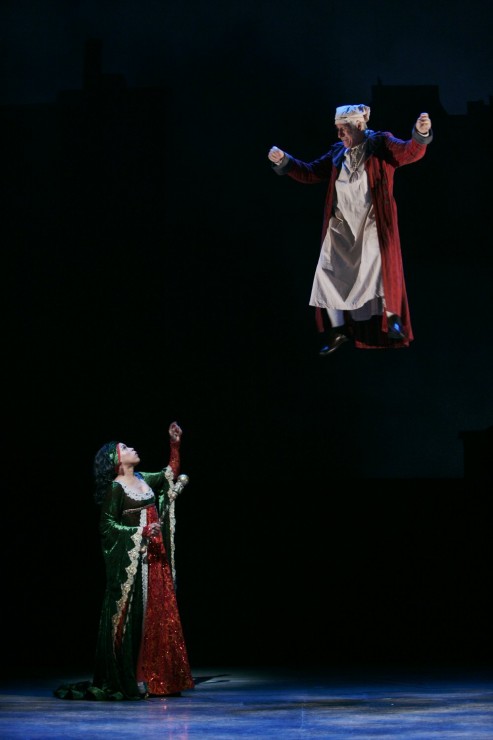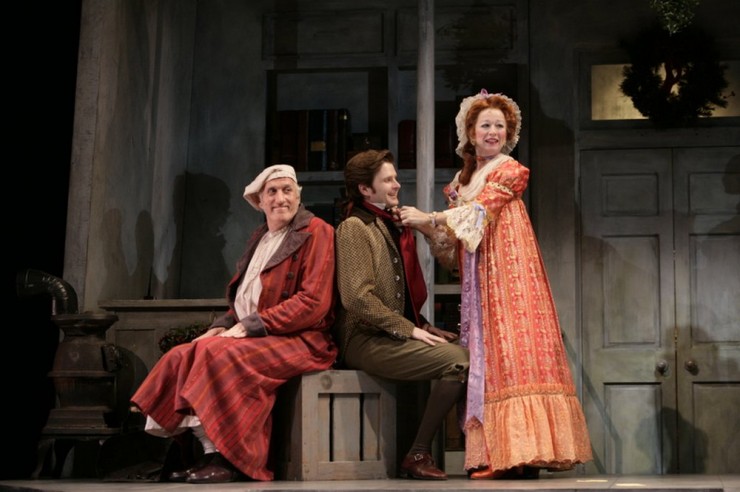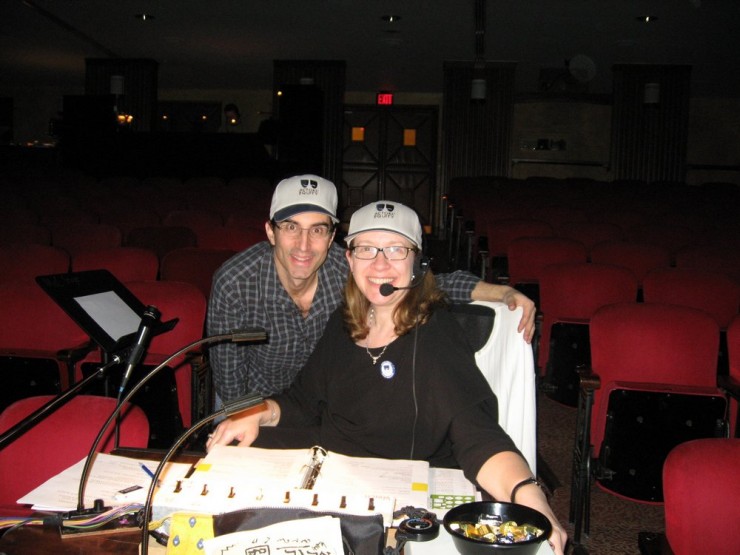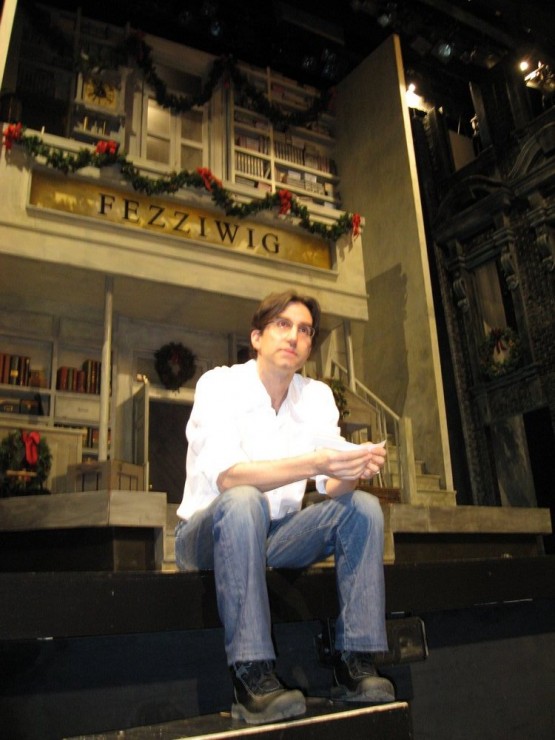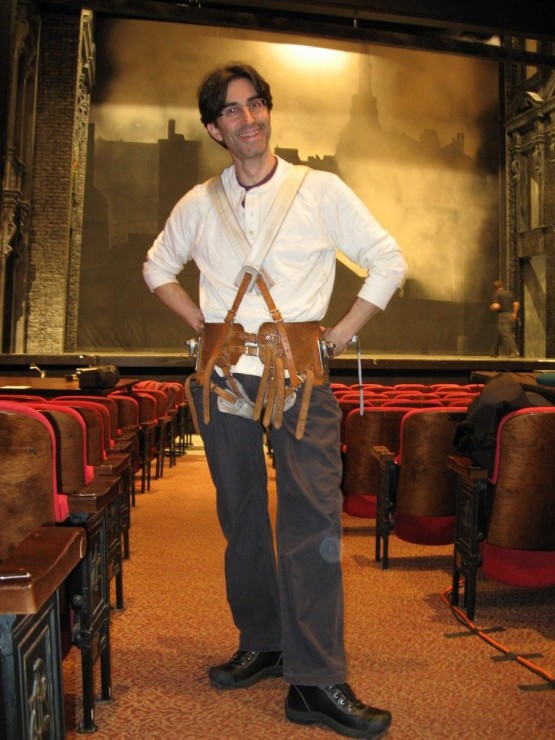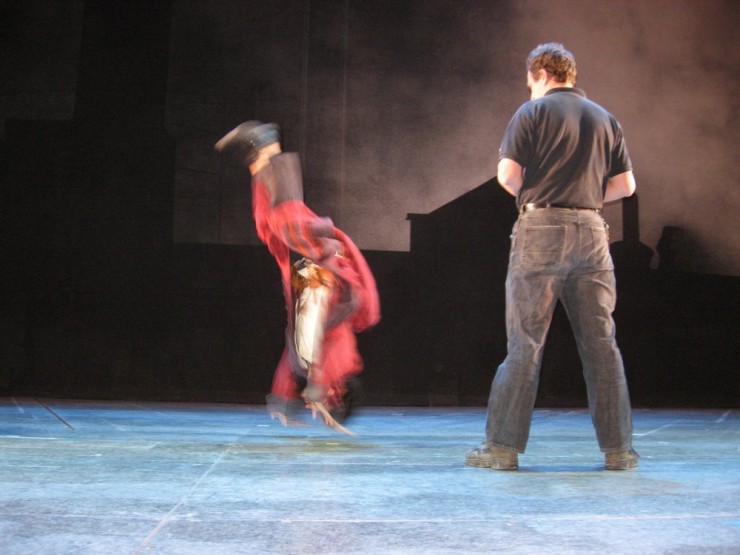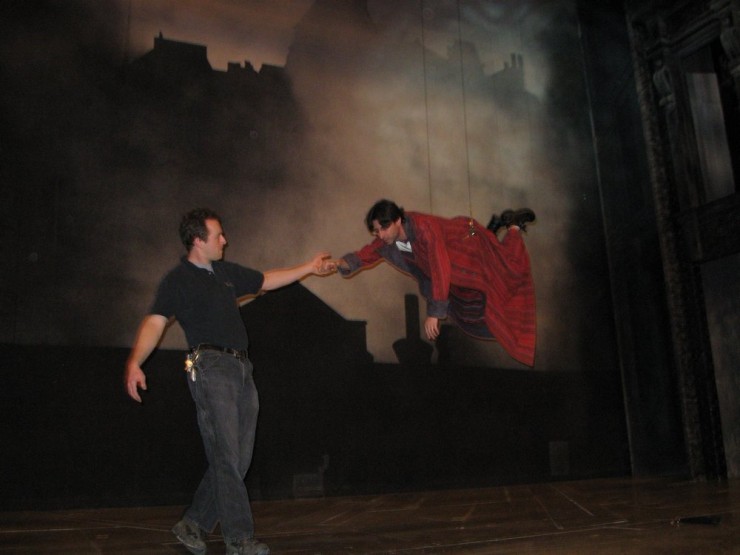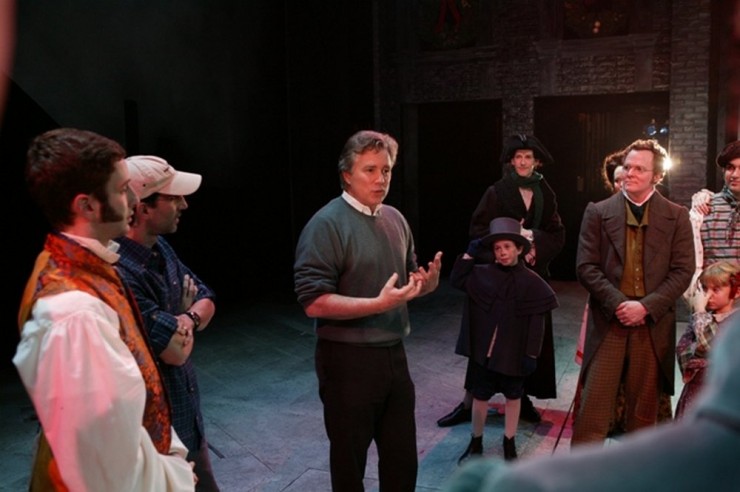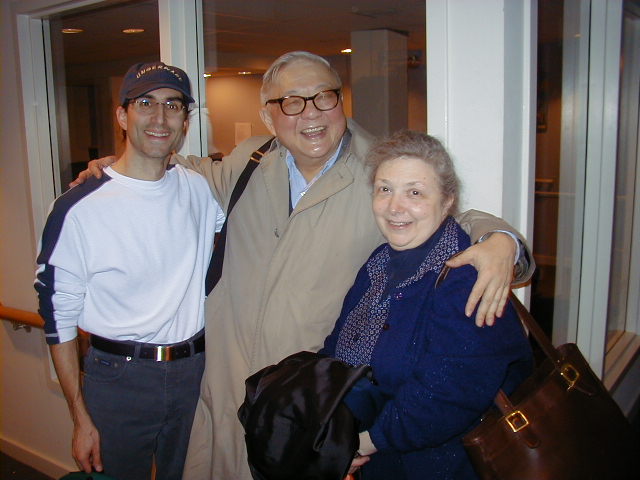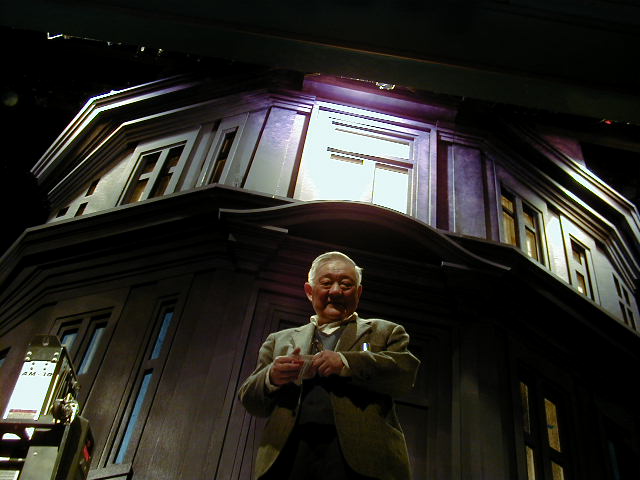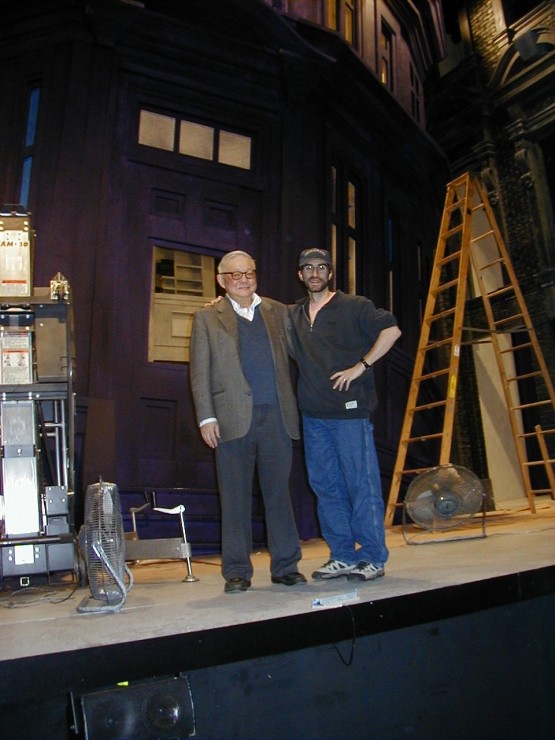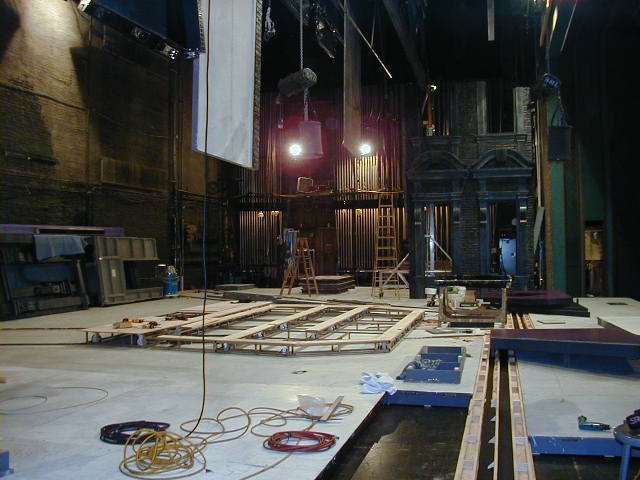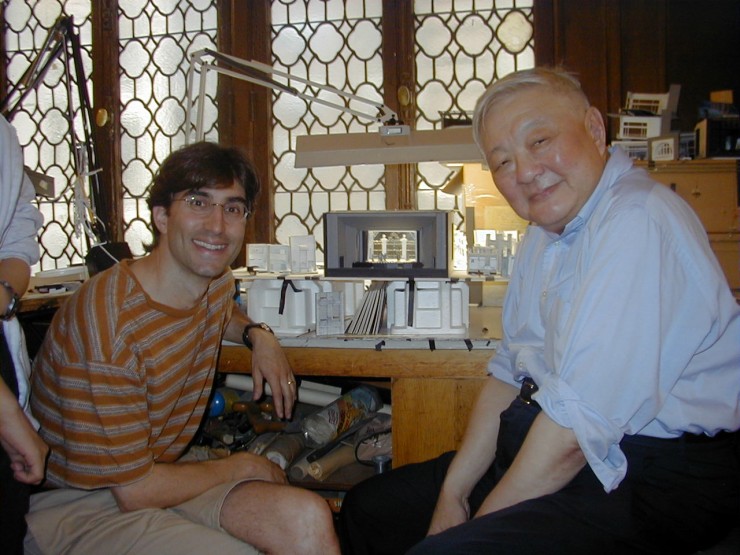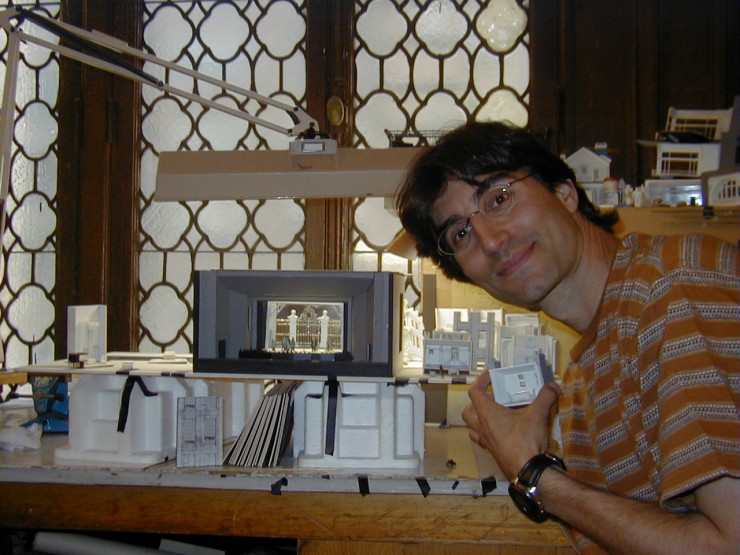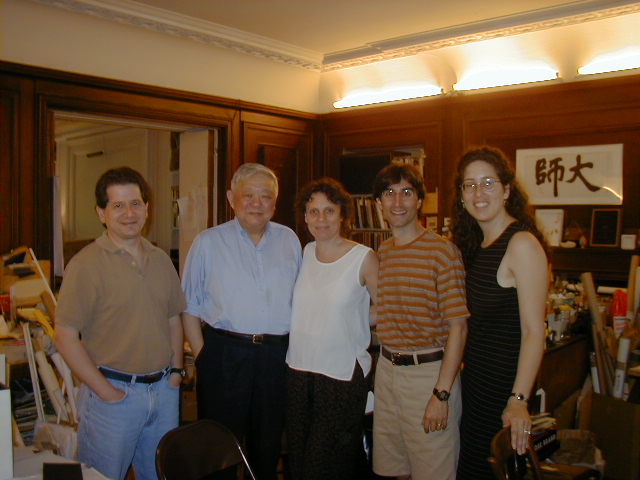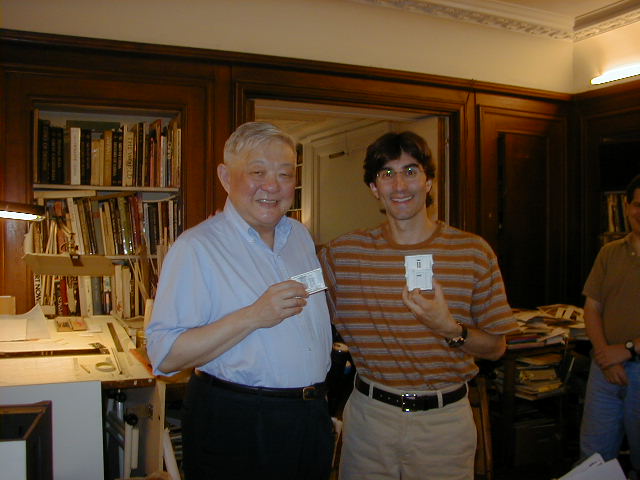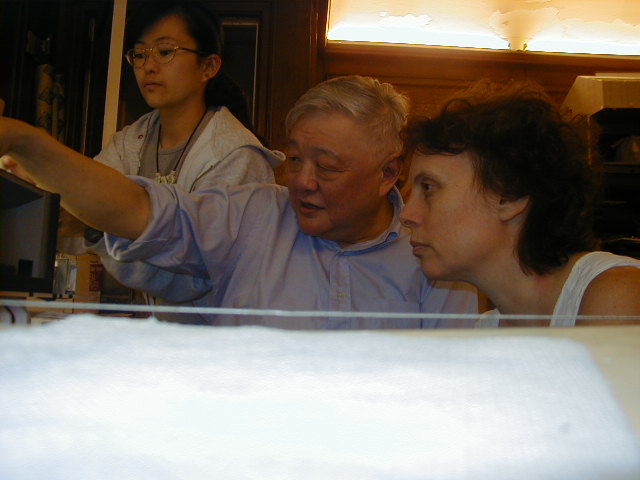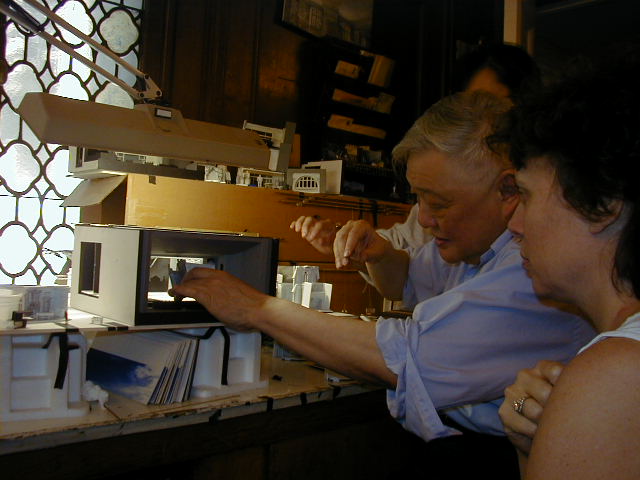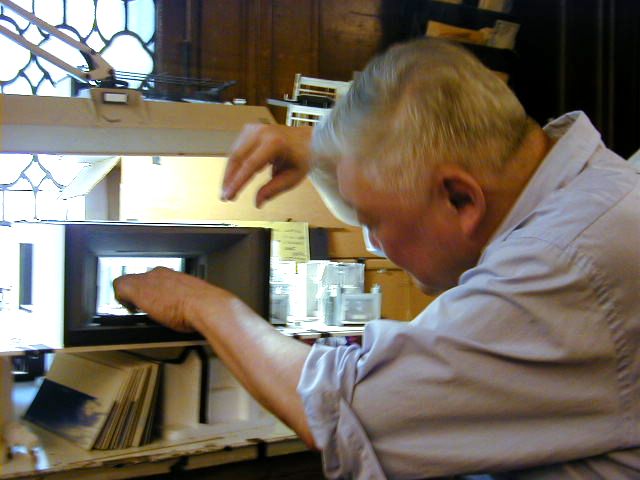 THE NEW YORK TIMES
"A crackling production. Richly re-imagined. A Must-See.
NEWARK STAR LEDGER
With apologies to Ben Franklin, perhaps there are actually three things in life of which we can be certain: death, taxes — and the annual excellence of the McCarter Theatre Center's "A Christmas Carol." Once again, director Michael Unger has done an exemplary job with the Charles Dickens chestnut. Each year, this production retains its crown as the most handsome one that the state sees all year. That's the McCarter "A Christmas Carol." It gives audience members twice as much as they expected.
PRINCETON PACKET

McCarter has not rested on its past success, however. Those who know productions of seasons gone by will find familiar and new delights in the current offering. This is Michael Unger's 13th season as director, and he's getting more out of the show every time. This is an exciting, funny, uplifting show that never fails to please. Some may think it's old hat. After all, Dickens wrote for a people who valued hyper-sentimentality, which today seems embarrassing. Never mind that; I defy you to hold back the waterworks when Tiny Tim and a transformed Scrooge embrace in the final scene. Go ahead and admit it: You're bringing the kids to see McCarter's Christmas Carol this year, but really it's you who wants to see it all over again.
PENNINGTON POST

A local institution, the beloved holiday production has lost none of its joyful, moving magic. For a whole legion of folks in Mercer County and beyond, the definitive version of Charles Dickens's immortal holiday ghost story is McCarter Theatre Center's "A Christmas Carol."
A tradition for families, friends and lovers of grand spectacle, "A Christmas Carol" at McCarter is both an extraordinary production and a magical social event, creating a sense of cheerful unity the moment the spotlight first hits that Christmas tree at center stage. Following a 2000 revision and the introduction of new director Michael Unger, Thompson's adaptation remains the "Carol" people mark their calendars to see. And it's a fine, powerful strummer of the heartstrings, too. Viewers are reduced to mush and the water works begin. It's a deeply, remarkably moving way to close the story, and it trumps the conclusions of many a "Carol" incarnation. Merry, bright and bursting with joy, it's a local institution, and the perfect way to celebrate the season.
MYCENTRALJERSEY.COM

There is so much to recommend about the current McCarter production that it's difficult to know where to begin. Veteran director Michael Unger returns annually to take charge, thus keeping quality high and the perspective consistent. In these uncertain times, it's nice to know that McCarter's annual production of "A Christmas Carol" can still provide dependable entertainment for audiences of all ages.
THE EXAMINER
A Christmas Carol is grand entertainment at The McCarter Theatre. This is a marvelous, joyous production that is presented on a grand scale. All elements are impressive…. great cast, eye-popping sets, clever staging and beautiful costumes. Children… were as delighted and amused by the glorious production as the adults. This vehicle is a rarity since it entertains all age groups.
NEWARK STAR LEDGER
"Once again, the annual production is warmer than a thick-logged fireplace in a happy home. The production's two hours speed by, yet take the time to be wonderfully moving …excellent special effects.. sensitive direction…"A Christmas Carol" remains the most opulent show New Jersey sees all year."
PRINCETON PACKET
"This is an evening that soars from the first moments… sensitive direction… fresh and emotionally charged… it has the size and feel of the best Broadway family musicals. The current staging will sweep you into the Christmas season, leave you gasping in admiration and on your feet cheering. When is some other regional theater in the area going to discover the magic that Unger exudes?"
TIMES OF TRENTON
"Where, I asked myself, does Unger hide his magic wand? He must have one. Every year, what he brings to his grateful audiences of all ages is another memorable occasion."