GREASE @ Paramount Theatre, Aurora, IL
By Jim Jacobs and Warren Casey
Choreographed by Dana Solimando, Musical Director Michael Keefe, Set and Projection Design by Jim Dardenne, Costumes by Jeremy Floyd, Lighting by Jared Moore, Sound Design by Adam Rosenthal, Prop Design and Construction Joel Lambie, Production Stage Manager Rose Marie Packer, Stage Manager Casey Wolgomott, Managing Director Tim Rater, Artistic Director Jim Corti
(Reviews Below Slideshow – Video Below Reviews)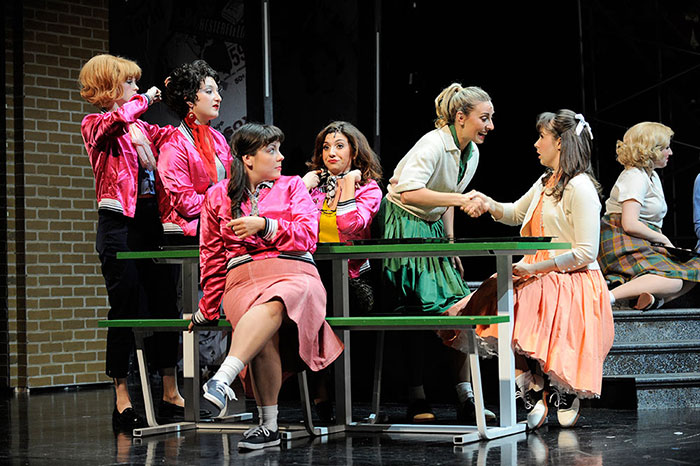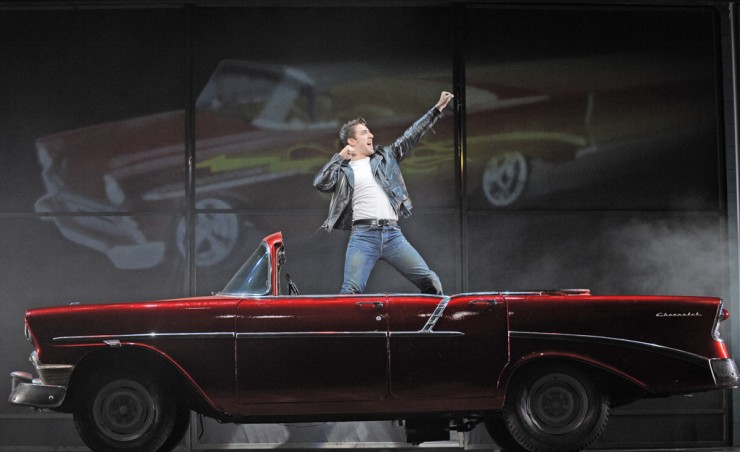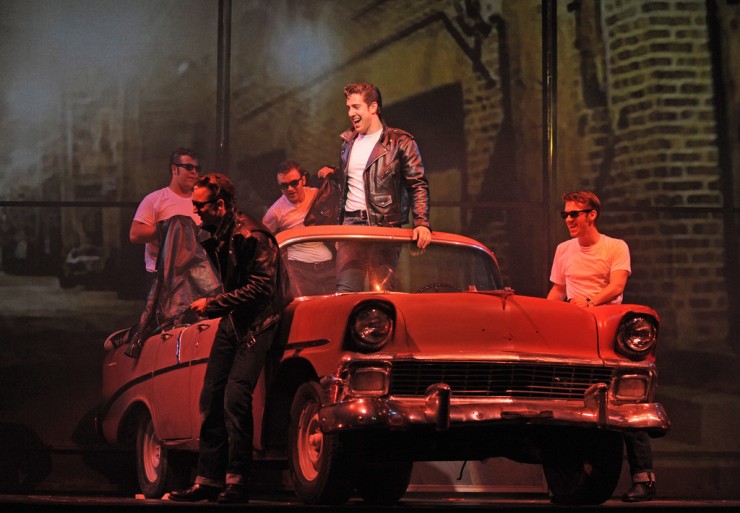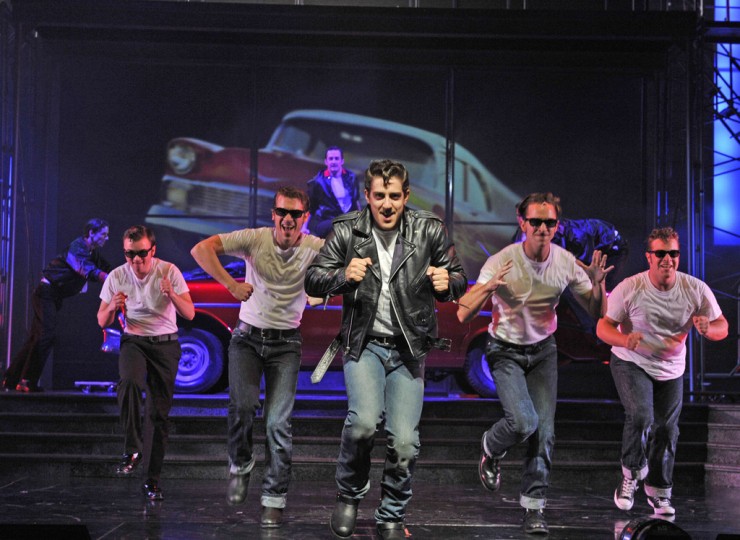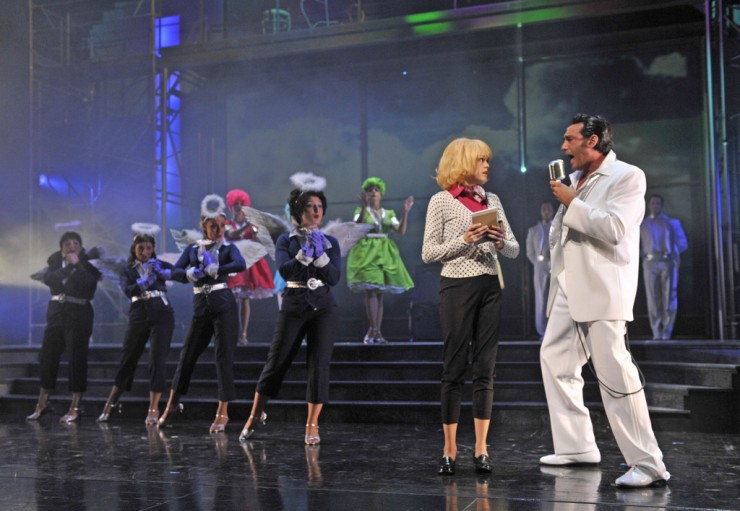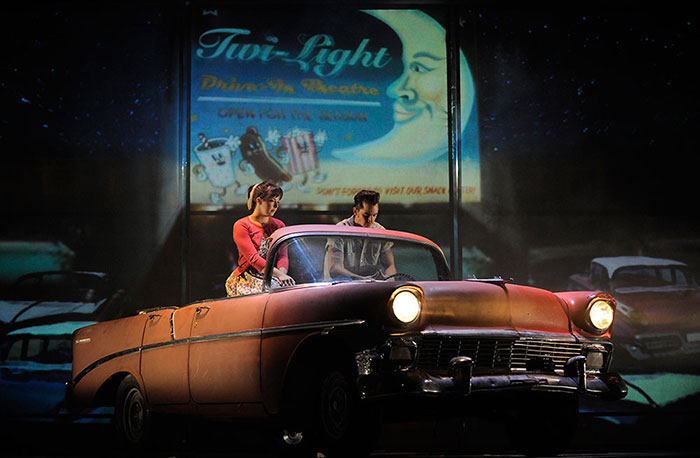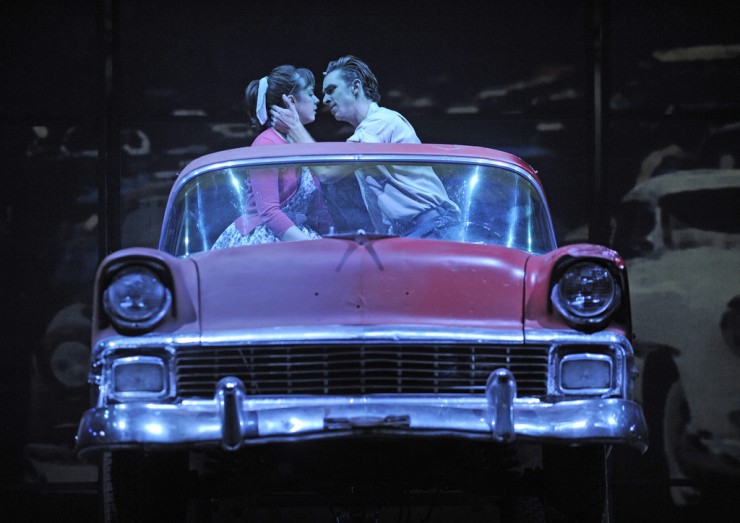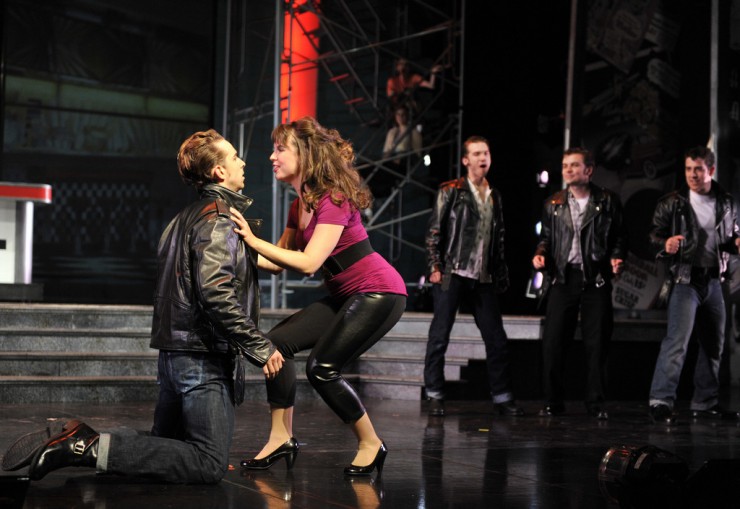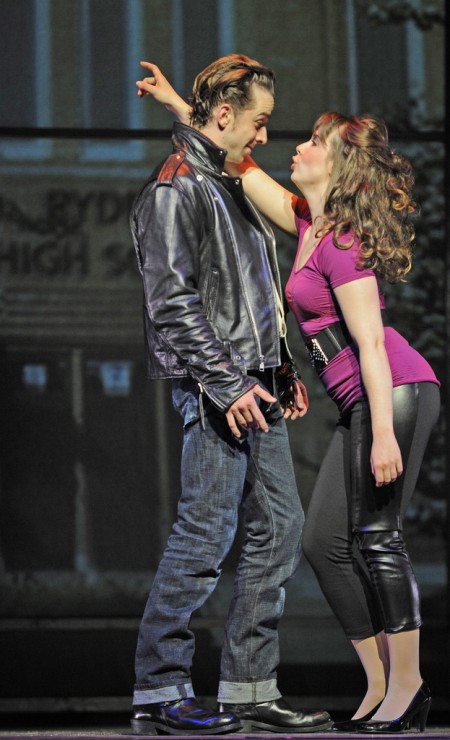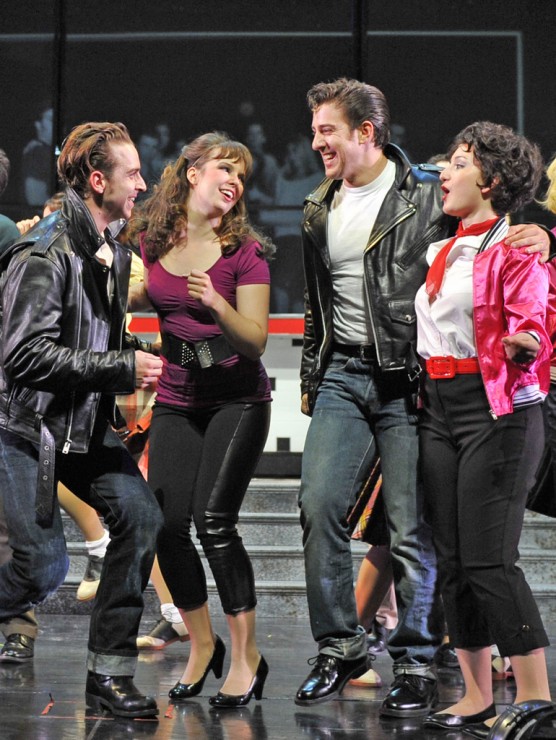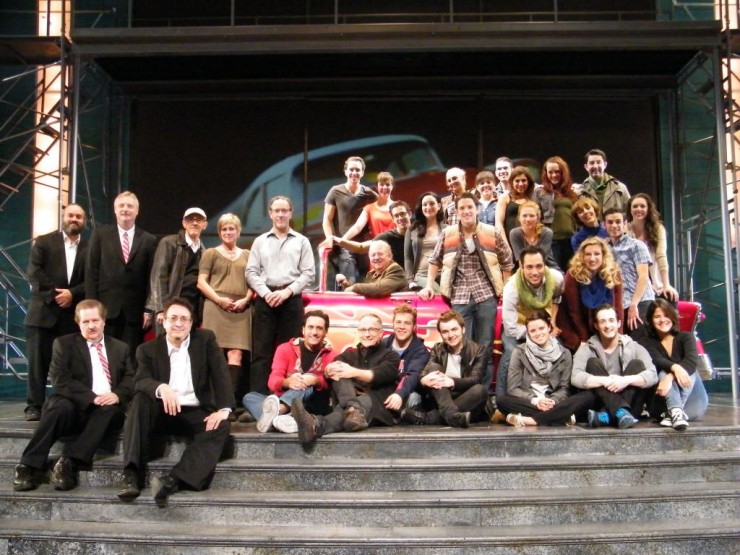 Chicago Sun Times
WITH 'GREASE,' PARAMOUNT STAYS HOPELESSLY DEVOTED TO QUALITY, FUN
Last week, the Paramount kicked off its second Broadway series with a supremely fun production of "Grease," which maintains the high standard set by last year's knockout shows. "Grease", directed by Michael Unger, has little on its mind except entertainment. It's a celebration of the 1950s in song and dance. And even though things get heavier in the second act, it remains fun from first note to last. And wait until you see the special guest during "Greased Lightning": a real '56 Chevy. It's impressive. If you're cruising for a good time, this production is a blast.
Daily Herald
PARAMOUNT STAGES SUPER-SLICK 'GREASE'
The Paramount's production team, securely led by director Michael Unger, definitely put on a finely produced "Grease" that wows with its sophisticated stagecraft and a vocally assured cast who can riff rock 'n' roll melismas to stratospheric heights… a rousing production of the show. Director Unger does root the production with some realism, which gives this "Grease" a bit of genuine bite. The legions of "Grease" fans out there will find plenty to love in Paramount's spiffy rendition.
Around the Town Chicago
★★★★★
While this is a play that belongs in a smaller theater allowing the audience to feel as if they are truly peeking in on the lives of these teens, I must admit that the Paramount Theatre, under the direction of Michael Unger, is able to transform the intimacy to a larger stage… on a magnificent set by James Dardenne, which in a way becomes a character itself. The set is designed to have the back wall filled with projections and for the "Greased Lighting" number as well as the Drive-In, a 1956 Chevrolet has been rebuilt to bring on stage. It adds to the overall magic of  Unger's direction and the slick choreography by Dana Solimando. The technical part of the show is awesome and the talent very strong. Some new twists to the show have been added to give it some new life.
Downtown Auroran Magazine
GREASE VS. YOUR HOPES AND EXPECTATIONS
… seeing Grease on stage knocked me out… a must-see… It's a different "Grease" than you might expect, but it'll knock your socks off.
Jim Jacobs (Author)

I had a ball at the show.   You (and the cast, of course) did a bang up job!! It was a terrific production and we had a tremendous evening!
B-ROLL VIDEO OF THE SHOW