THE CONSUL @ Opera NJ
By Gian Carol Menotti
Conducted by Joel Revzen, Set Design by Michael Schweikardt, Lighting Design by Ken Yunker, Costume Design by Patti Hibbert, Artistic Administrator – D.J. Haugen, General Director – Richard Russell
(Reviews Below Slideshow)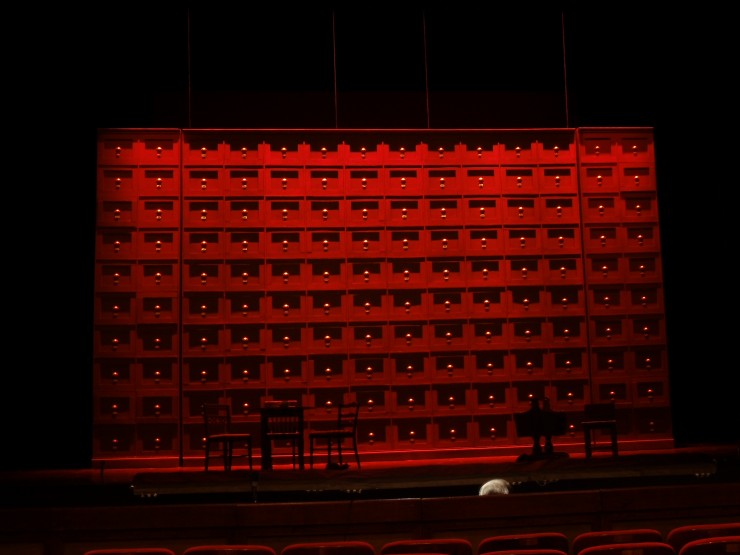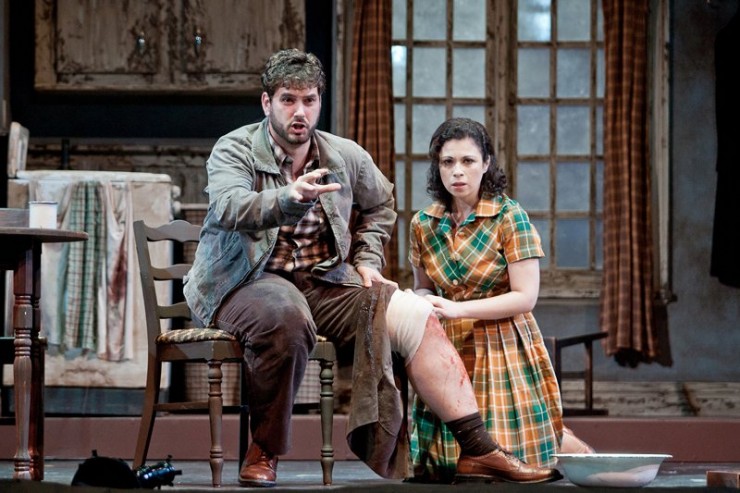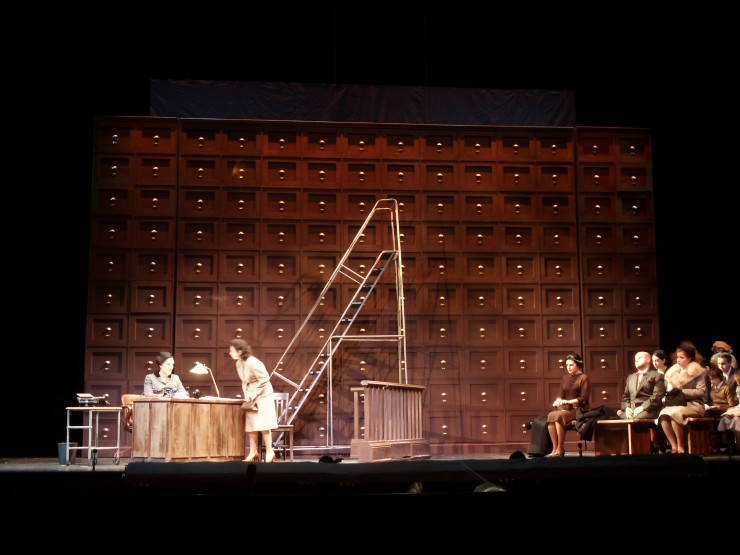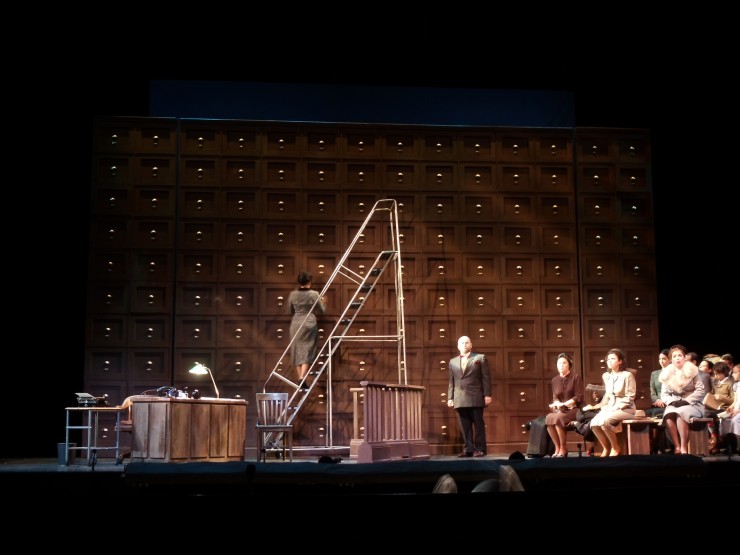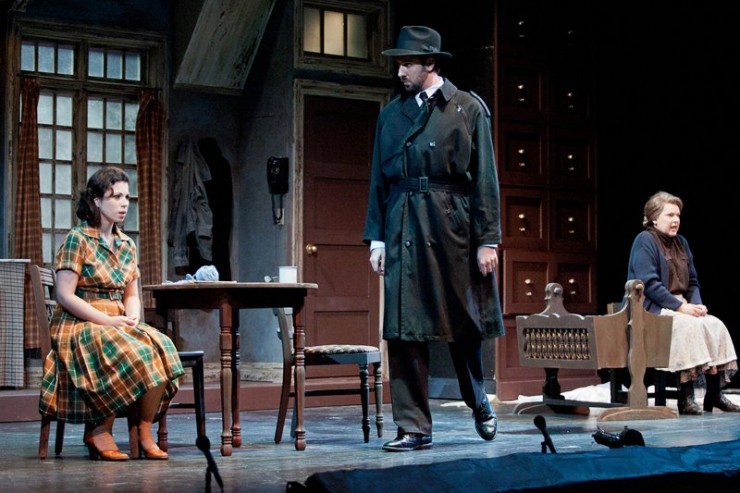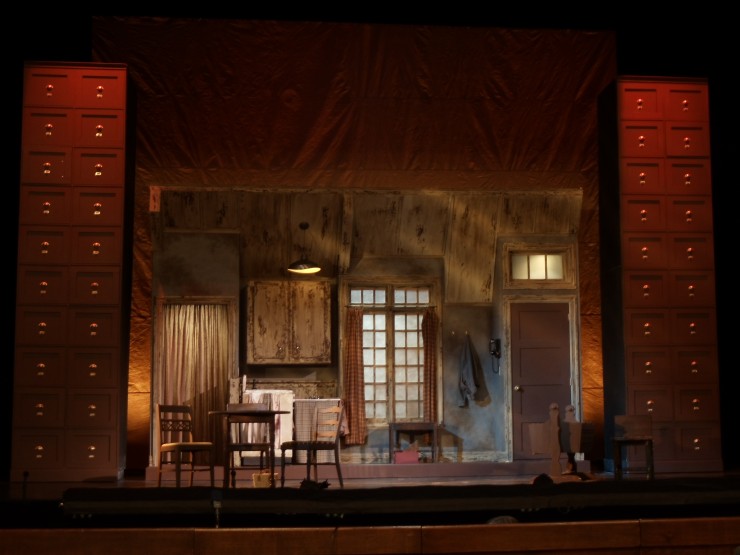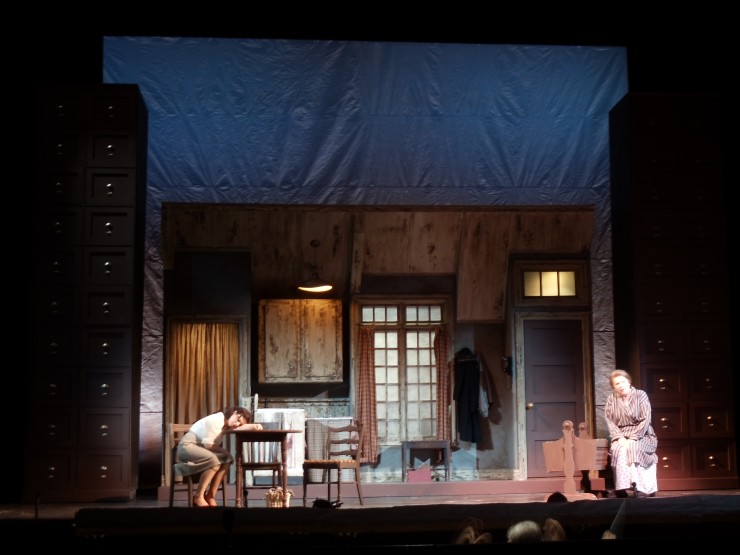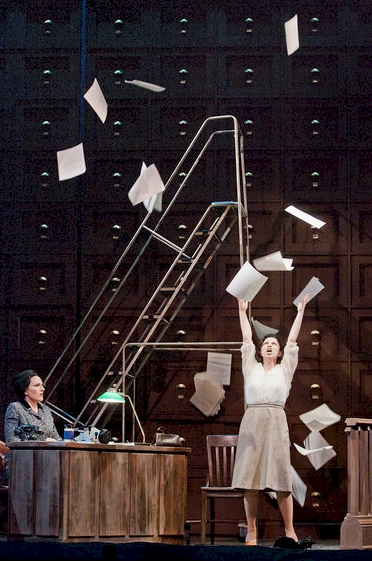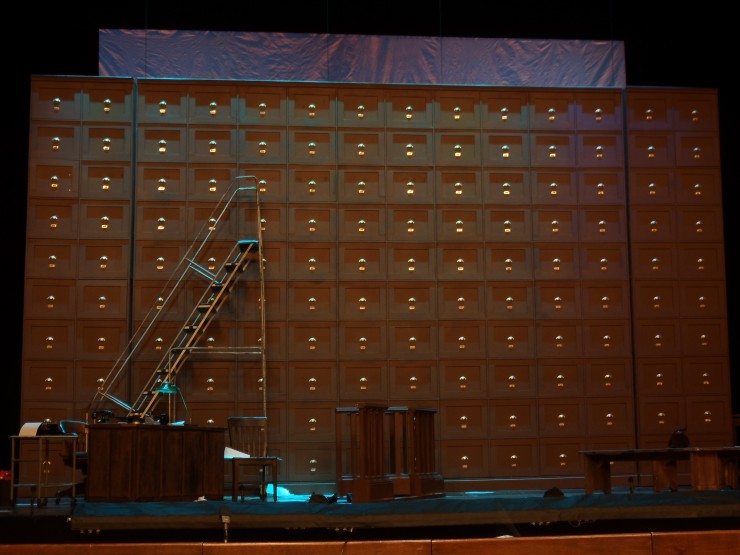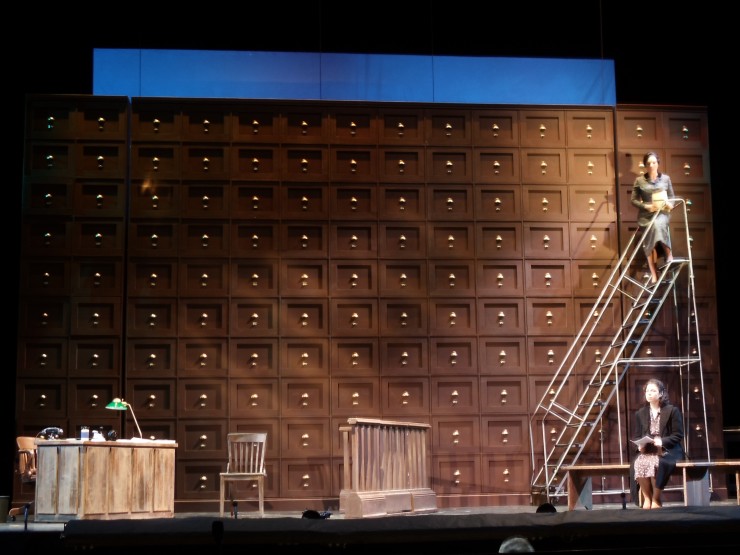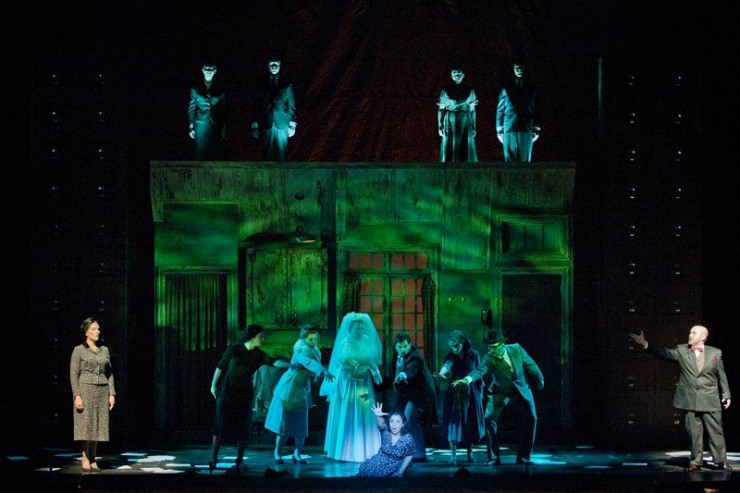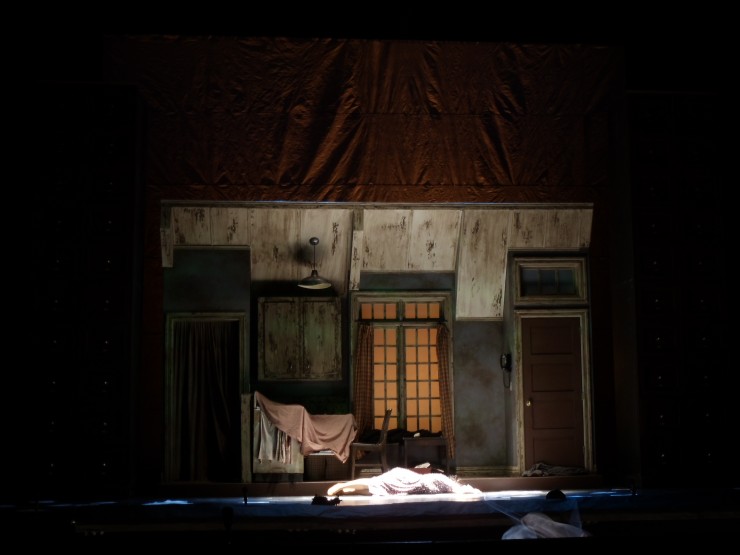 PRINCETON PACKET
OPERA REVIEW: Breathless
Opera New Jersey mounts stunning production of Menotti's 'The Consul'
It's a moment that happens only in opera, really, and helps to define the difference between sung and spoken drama. The singer, having poured out her heart and soul, having given all she has got to give, arrives breathless at the end of particularly poignant aria — in this case, an aria intended not to amuse, not to delight, but to transfigure the listener with, well, nothing less than the truth of a desperate woman's existence. The swell of the orchestra subsides. There's a profound silence. You could hear a pin drop. Then a smattering of applause -— and the audience suddenly lets loose with a l-o-n-g roar that sounds like it might blow off the roof of McCarter Theatre. Opera New Jersey repeats its astonishingly persuasive production on Sunday, July 24, at 2 p.m. All I can tell you is, be there. Michael Unger's stage direction was generally so deft as to be virtually invisible. This observation is not intended as a left-handed compliment; it recognizes that the stage action of The Consul is meant to look utterly natural, aside from a few instances. When a stage director succeeds in this challenge people say, "So where was the stage direction?"
Director Michael Unger culled nuanced acting from the cast.  Opera New Jersey had the audience on its feet for a roaring and richly deserved standing ovation.
PHILADELPHIA INQUIRER
The circumstances of Menotti's The Consul involve a woman openly struggling to help her sick baby and freedom-fighting husband escape repression – heroism most apparent to those who lived in the early-1950s era when the opera was written. Much of the opening-night audience was of an age to have been aware of the postwar totalitarian crackdown in much of Europe, which may account for the cathartic ovations. …with the considerable virtues of the well-mounted production, conducted by Joel Revzen and staged by Michael Unger… the casting is as musically and theatrically adept as one could hope for.
US-1
Opera New Jersey's production of Gian Carlo Menotti's "The Consul" transforms a grim situation into a dramatic torrent that provokes questions about love, freedom, devotion, heroism, and compassion. Once again ONJ's habitual marriage of artistic excellence to superb stagecraft produces a taut vehicle.  Director Michael Unger lays bare the tumultuous emotional world that seethes below the lives of characters with constricted choices. Shifts between apartment and consulate are accomplished through sleekly choreographed movements in semi-darkness by members of the ensemble.  The audience on Saturday, July 16, interrupted the performance by an extended ovation; the applause could not be stifled.  Viewed 60 years after its opening, "The Consul" raises questions anew.  ONJ's "The Consul" is a must-see. It raises profound questions about relationships, life, and politics.
AP News

Menotti's 'The Consul' an all-too-timely tale

By: MIKE SILVERMAN | For The Associated Press | 07/25/11 1:26 PM

It's almost inconceivable that any new opera today could enjoy the combination of critical and popular success that greeted Gian Carlo Menotti's "The Consul" at its premiere in 1950.  Opening in a Broadway theater, rather than an opera house, it ran for an astonishing 269 performances. Menotti, who wrote both the score and the English-language libretto, won the Pulitzer Prize for music and the New York Drama Critic's Circle Award for best musical.  But Menotti's works have long since fallen out of fashion. So an admirable production of "The Consul" by Opera New Jersey at the McCarter Theatre Center in Princeton — marking the 100th anniversary of the composer's birth — provided a rare chance to hear his first full-length opera.  Director Michael Unger kept the action moving smoothly between the Sorels' apartment and the consulate.